Entertainment
Female Celebrities Whose Careers Took Off After They Dyed Their Hair

4.2k votes
1k voters
63.9k views
11 items
List Rules Vote up the celebrities whose new hair color most impacted their careers for the better.
In show biz, hair dye can be a potent tool for career advancement, especially for women. While actors of both genders have earned kudos after undergoing drastic body transformations for a role, some female celebrities actually transformed their careers and became famous after simply dyeing their hair from blond, brunette, and red to new colors. It can be difficult to imagine actresses like Emma Stone or Amy Adams without red hair, or even Marilyn Monroe without her platinum blond tresses, but at one time these women didn't rock their now-iconic looks.
Though it's up for debate whether stars' natural or dyed hair is more flattering, there's no denying how the simplicity of such a small change can permanently define a famous face, as this collection of then-and-now photos of celebrities with dyed hair will illustrate.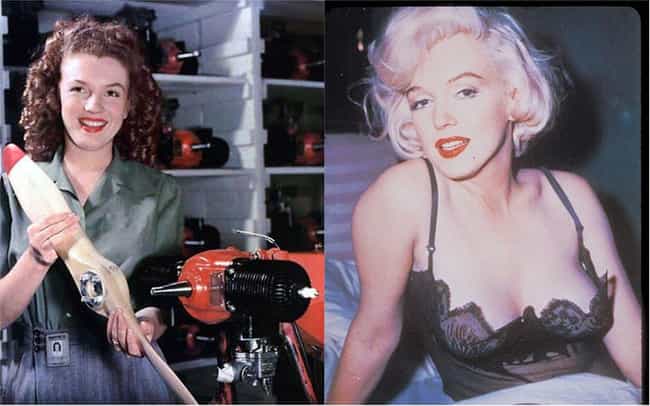 No one can deny model and actress Marilyn Monroe's impact on Hollywood during the 1950s. Her "blond bombshell" persona became a key element in her fame. Though her notable curvaceous figure was real, her famous blond hair was not - the actress, born Norma Jeane Mortenson, had curly brown hair in her youth.
Monroe's modeling agency in the 1940s suggested that she dye her hair to be more successful. The process of maintaining Monroe's hair color included the actress undergoing bleachings every three weeks and applying baby power on off-weeks to hide her roots.

Did their career improve?
see more on Marilyn Monroe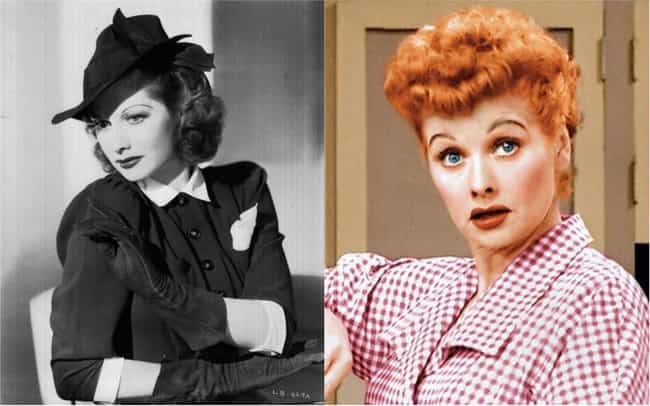 Perhaps one of the most famous redheads in Hollywood history was, in fact, naturally a brunette. Lucille Ball originally dyed her hair blond when she was working as a model, but she switched to red after MGM suggested she make the change in the early 1950s.
She then decided on "apricot" coloring - as she described it - which she maintained with the use of henna dye.

Did their career improve?
see more on Lucille Ball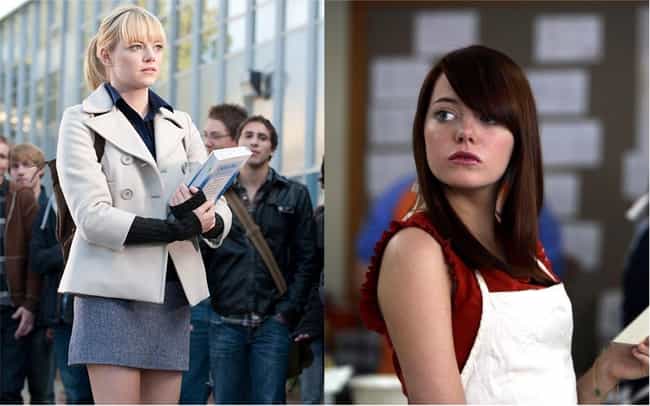 Emma Stone's Hollywood career skyrocketed following her breakthrough performance in Superbad. Known for her witty comebacks and laid-back personality, Stone has unmistakable red hair that's become a notable part of her image. However, the actress is a natural blonde.
When Stone auditioned for Superbad, producer Judd Apatow suggested the color change. Stone recalled in an interview with PopSugar:
I had been blond my whole life and I dyed it brown when I was 15... Then when I went to the camera test for Superbad, Martha MacIsaac, who was the other girl in the movie, had brown hair. Judd Apatow walked in and said, "Make it red."

Did their career improve?
see more on Emma Stone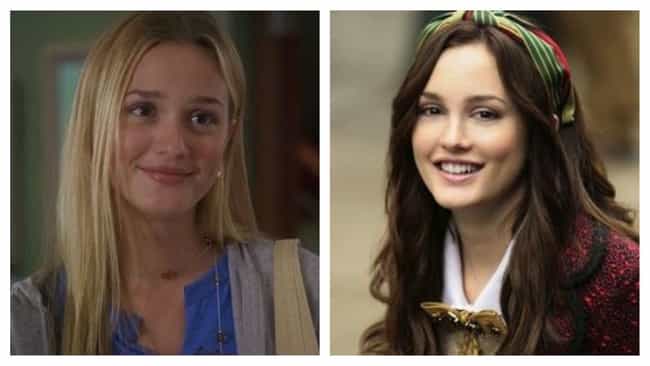 Leighton Meester established herself after starring on Gossip Girl for six seasons. Her character, sassy socialite Blair Waldorf, became the perfect "frenemy" opposite lead star Blake Lively's Serena van der Woodsen. In fact, from the beginning, Lively and her character impacted Meester's image.
Showrunner Josh Schwartz spoke to Vanity Fair about Meester's memorable audition for the role:
She came in and she was really funny, and really smart and played vulnerable. But there was one problem: she was blond. And Blake was blond, obviously; Serena had to be blond. So, [Meester] went to the sink and dyed her hair. She wanted it.

Did their career improve?
see more on Leighton Meester