Total Nerd
Badass Women Way Cooler Than Their Famous Husbands

In some celebrity marriages, one partner is more famous than the other - even when they're equally balanced power couples in everything but media coverage. In the case of badass celebrity wives, they deserve as much - if not more - attention thanks to their accomplishments. The remarkable women included here are married to men whose work you probably know by heart. Some of these wives are central to maintaining their husbands' careers or work in showbiz, but others operate in non-Hollywood realms and have their own (very impressive) pursuits.
How do successful celebrity couples meet? Some do it on blind dates, but many meet their partners at work. Whatever the case, the women included here are accomplished individuals who help change the world while moving forward in their careers. Look for them the next time their husbands step onto a red carpet, because they deserve the red carpet treatment, too.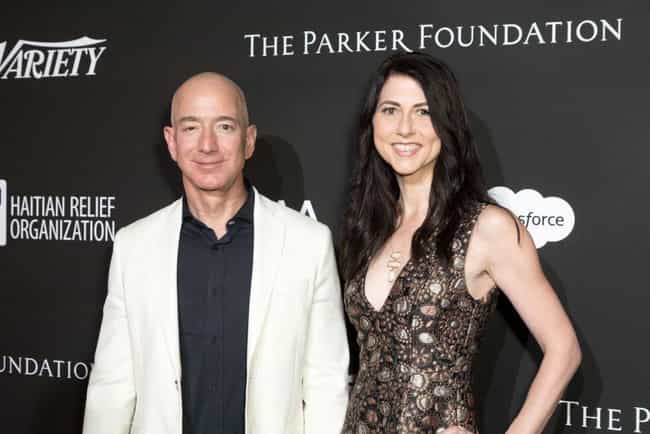 MacKenzie Bezos Won An American Book Award
After growing up in San Francisco, CA, with dreams of being an author, MacKenzie Bezos (then MacKenzie Tuttle) studied fiction under Toni Morrison (Beloved, Song of Solomon) at Princeton. Morrison later told Vogue that Bezos was "really one of the best" students in her creative writing class, which is not small praise coming from a Nobel Prize winner for literature.
After attending Princeton, Bezos met her future husband, Amazon CEO Jeff Bezos, and wrote two novels: The Testing of Luther Albright (2005), which won an American Book Award, and Traps (2013).
In 2014, Bezos founded Bystander Revolution, an anti-bullying website.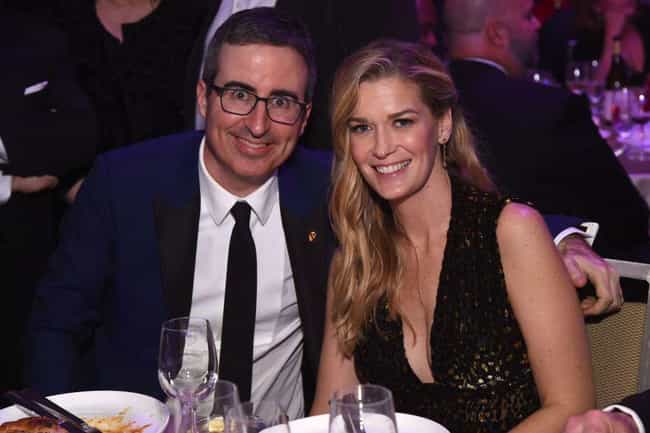 Kate Norley Is A War Veteran
Unlike many of the women on this list, Kate Norley, wife of John Oliver, doesn't work in the same field as her husband. Norley is an Iraq War veteran who served as a combat medic in Fallujah, focusing on the mental health of soldiers preparing to return to battle. After her time in Iraq, Norley transitioned into an advocate for veterans' rights.
Aside from helping veterans, Norley also works with Team Rubicon, an international non-governmental organization that sends first responders to disaster sites across the world.
Robert Downey Jr. might be Iron Man, but Susan Downey does a lot of the heavy lifting in their relationship. After graduating from USC, she entered the film industry and became a producer before she was 30. In 1999, she was named vice president of production at Silver Pictures, working on films including Ghost Ship and Cradle 2 the Grave.
She went on to produce significant hits for her husband, including Iron Man 2 and the Sherlock Holmes films.
The Downeys married in 2005. Downey Jr. credits his wife with his success and keeping him sober. He told Ireland's Herald:
The old saying is true - behind every good man, there's an incredible woman. I owe a huge amount - if not all - of my success to Susan. We make a great team, and all that luck I spoke about, that's Susan.
see more on Susan Downey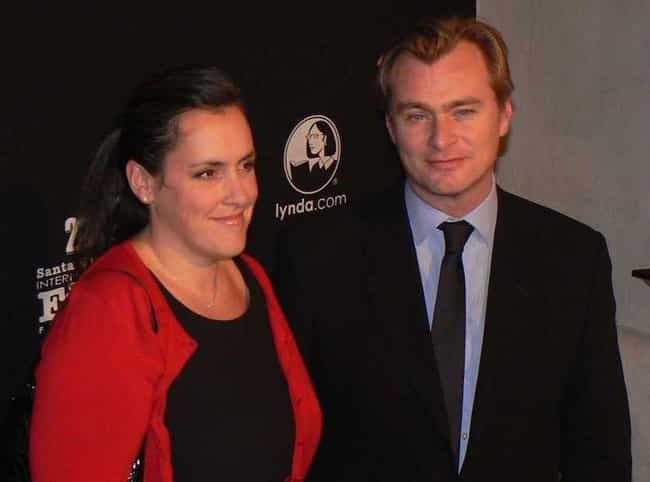 Emma Thomas, like many producers, exists on the periphery of the spotlight, despite being responsible for making sure everything comes together perfectly in a film. Thomas has been working with her husband, director Christopher Nolan, since they attended University College London together.
She's produced every feature-length film her husband has made and all but one of his short films. She's even responsible for getting him to read the collection of stories that formed the basis of the Oscar-winning Dunkirk.
While filming Dunkirk, Thomas was on location with the crew, braving the stormy beach waters off Malo-les-Bains, doing what she refers to as "facilitating an atmosphere" where Nolan can create.
see more on Emma Thomas