Weird History
21 Historic Photos From The Suez Crisis

In July of 1956, Egyptian President Gamal Abdel Nasser shocked the world by nationalizing the Suez Canal. This triggered what later became known as the Suez Crisis, with three nations invading Egypt with a vengeance. France, Britain, and Israel all had interests in maintaining authority over the canal, but Nasser effectively shut the door in their faces. Countries wanted control over the Suez Canal because it is a key navigational route for world trade. It connects the Red Sea and the Mediterranean Sea, meaning that Western nations wouldn't have to sail all the way south around Africa to reach China, India, and Southeast Asia.
However, when it was nationalized, Egypt effectively blocked off the trade routes. Israel invaded Egypt first, sending their armies into Sinai in October 1956. The French and British followed shortly after, concerned that lack of control over the Suez Canal would lead to severe financial repercussions. The conflict led to international tensions that threatened to pull in the USSR and the US, and eventually ended in 1957 with nearly 3,000 people killed.
The photographs below document the short conflict that greatly impacted nations all over the world. From displaced civilians to hardened soldiers, the pictures depict the apprehension, anxiety, and sorrow of the Suez Crisis of 1956.
Egyptian President Gamal Abdel Nasser Announces He Has Taken Over The Suez Canal Company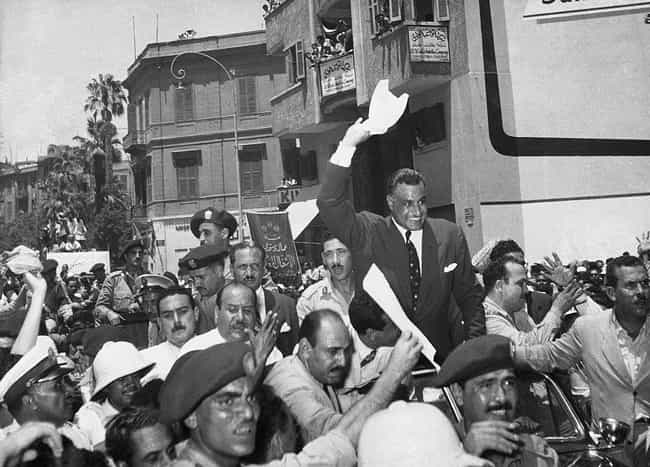 Ships Blocking The Suez Canal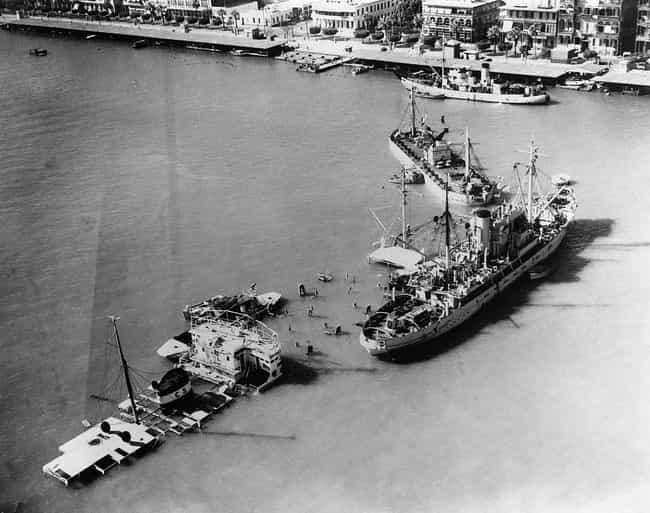 Israeli Soldiers Occupy Gaza During The Sinai Campaign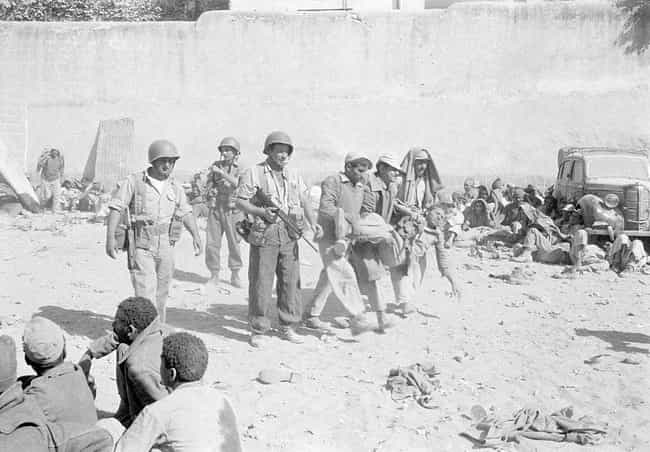 Arabs Leaving Occupied Port Said