Culture
Summer Entertaining Ideas for Your Next Outdoor Bash

5.7k votes
1.2k voters
415.3k views
36 items
List Rules Which of these clever summer life hacks is best?
It's never too early to start planning for summer! If you can't wait for outdoor dinner parties, BBQs, and family reunions, you've come to the right place! We've pulled together a list of summer party ideas and life hacks that you'll be able to use for summers to come. We've got everything from decorating tips for the not-so-experienced designer to fun tricks for the master griller.

Whether you can't get enough of barbecuing with your buddies or are planning a birthday party for your little one, we've got tons of handy summer entertaining advice to help get you prepared. So before you go out and buy that super deluxe slip and slide for the kids or spend a fortune on a brand new gas grill, check out these summer entertaining hacks. Not only will these DIY summer party tips and tricks teach you how to make your next bash look great, some of these summer party ideas can also save you a ton of cash!

After all, who says you can't make your own impromptu swimming pool or manufacture a makeshift grill on the fly? We'll give you tips on everything from how to get a fire going in your fire pit to how to how to set up an awesome outdoor play house for the kids, all with items you already own. So bust out your favorite pool floatation device and check out some great summer entertaining hacks that will keep you and your guests happy and healthy all summer long!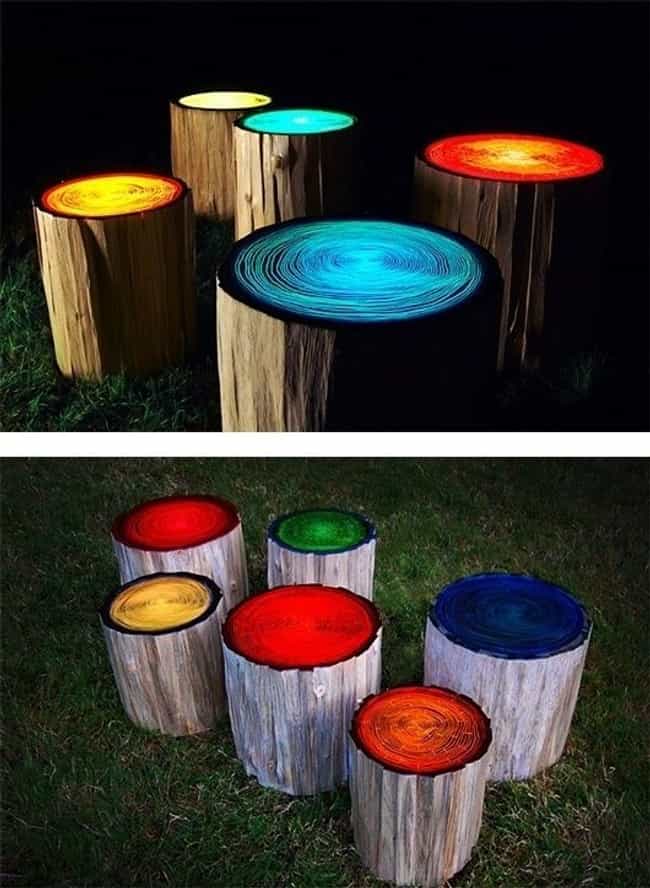 Make some cool fire pit stools by painting the tops of some old logs with different colors of glow in the dark paint!
(
Source
)

Is this a great idea?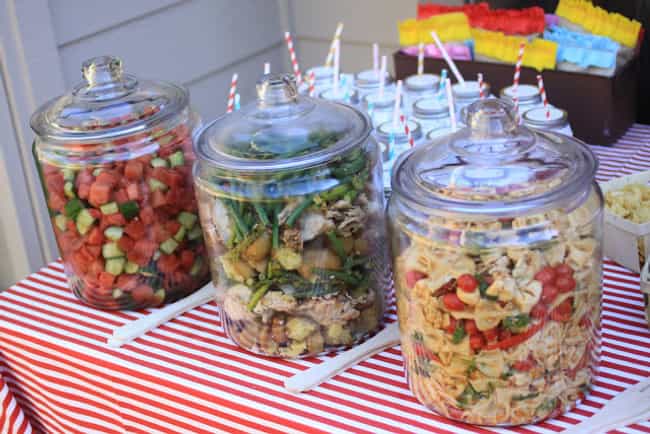 Sick of sharing your salads and casseroles with bugs? Next time, try setting them out in cookie jar style containers so that you can easily keep them covered throughout the evening.
(
Source
)

Is this a great idea?
Make Your Fence Even Flashier
If you've got an old fence you'd like to turn into a whimsical piece of lawn decor, find yourself a bag of transparent colored marbles and work them into any old holes in the wood. If there aren't holes, you can always drill your own!
(
Source
)
Is this a great idea?
Or maybe don't? This weird-looking party trick is part-awesome, part-totally weird. For some reason, there's just something about seeing a watermelon naked that feels wrong. Then again, once you get rid of that obnoxious rind, the delicious fruit is a whole lot easier to eat! If you're looking to impress/gross out you friends, try Mark Rober's trick for skinning a watermelon. (Hint: you're going to need more than one.)
Is this a great idea?