Music
The Best Sung Poetry singers

72 votes
31 voters
3.9k views
11 items
Sung poetry artists list, with photos, ranked best to worst by votes. List of good sung poetry bands includes a filter so you can sort by the groups's label and what albums they've put out. This list of the top sung poetry bands in the world includes all musicians who have released recordings that have gotten distribution, and is an up-to-date list. Sung poetry groups and artists are shown below along with any additional genres in which their music belongs. If available, you can also see information about where all sung poetry bands on this list got started. These are truly the greatest sung poetry bands of all time, since the most famous sung poetry artists ever are listed, and the order is decided by actual fans of the best sung poetry music.
You can click on the sung poetry band names to see more information about that particular notable sung poetry group. If they're near the top of the best sung poetry artist list, though, then they should have at least some information available. All the top sung poetry bands named on the list also have discographies on their pages if you click on the sung poetry band names themselves.
List features artists like Jacek Kaczmarski, Stan Borys, and many more Rank your favorites using the thumbs up and thumbs down buttons. Downvote the artists you like the least, like Marek Grechuta or Ilona Sojda. If you do like them, then vote them up.
All important, significant and iconic names in sung poetry music history deserve your votes, so make sure to choose wisely. You can only vote once on this list.
The list includes all new sung poetry bands, and if there are any missing on the list, you can always add them yourself. Just make sure they aren't already on the list and check your spelling, because this is already an accurate compilation of the best examples of sung poetry, as well as a good place to start if you're asking yourself, or friends, exactly how to get into sung poetry music. Especially since the bands at the top of the list will at the very least be the best choices if you're looking for a list of good sung poetry bands with which to start out. No point in listening to them if they aren't actually good or even half-way decent sung poetry bands.
This list answers the questions "who are the best sung poetry bands of all time?" and "who is the greatest sung poetry musician ever?"
If you know enough about the genre, please vote based on the quality of the band's music instead of just voting for the most popular sung poetry bands that you might've heard of, but not really listened to closely enough to cast an informed vote.
Share this list on your
social networks
so that we have more votes from fine people like you. (11 items)
Ranker may collect a commission from links on this page.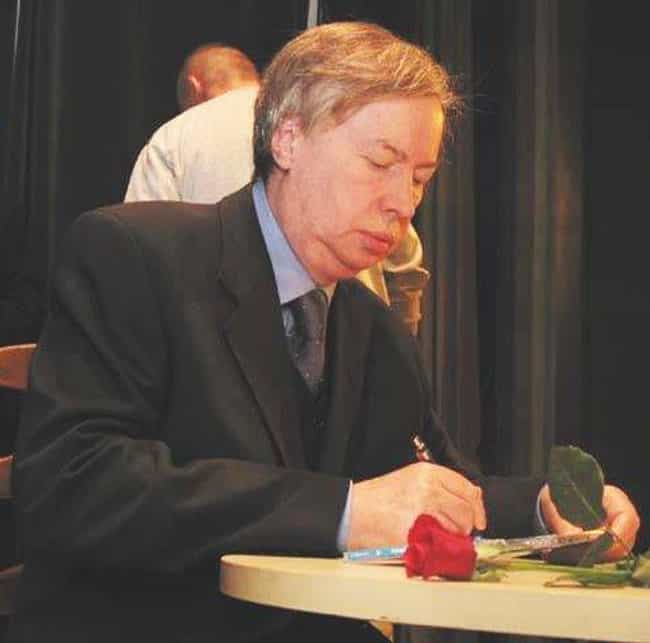 Marek Grechuta was a Polish singer, songwriter, composer, and lyricist. ...more on Wikipedia
Genres (Music): Sung poetry, Progressive rock
Albums: Wiosna - Ach To Ty, Ocalić od zapomnienia, Aż 10 największych przebojów, 40 piosenek, Gold Edition, + more
Nationality: Poland
Vytautas Kernagis was a Lithuanian singer-songwriter, bard, actor, director, and television announcer. He is considered a pioneer of Lithuanian sung poetry. ...more on Wikipedia
Genres (Music): Pop music, Rock music, Folk music, Sung poetry
Albums: Akustinis, Kabaretas "Tarp girnų", Baltojo Nieko dainelės, Teisingos dainos, Vytautas Kernagis, + more
Nationality: Lithuania
Career Began: Vilnius, Lithuania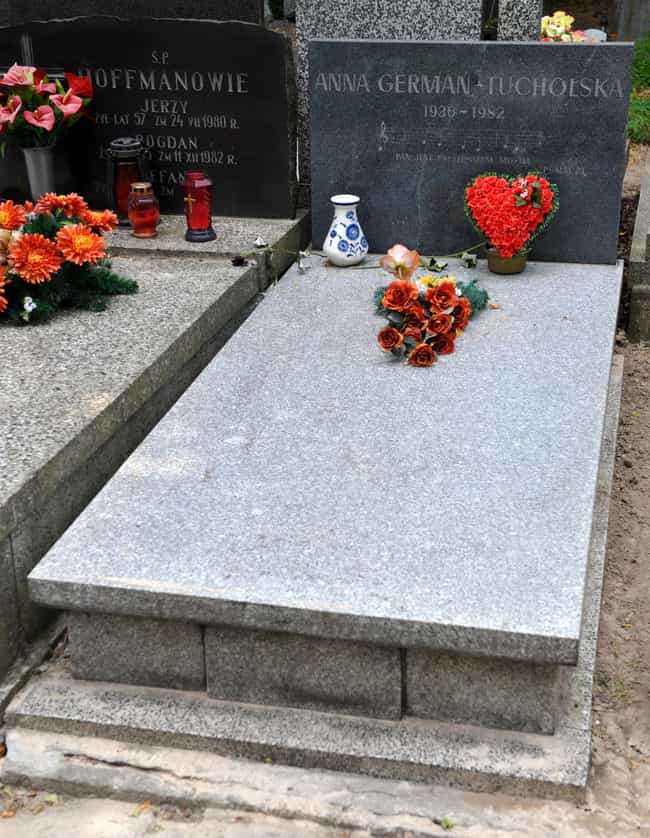 Anna Wiktoria German was during her lifetime known as a Polish singer and was immensely popular in Poland and in the Soviet Union in 1960s-1970s. She released over a dozen music albums with songs in Polish, as well as several albums with Russian repertoire. ...more on Wikipedia
Genres (Music): Torch song, Sung poetry
Albums: Posledniaya vstrecha, Lyubvi negromkiye slova, Nashi lyubimye pesni, Zakwitne roza, Złota Kolekcja: Bal u Posejdona, + more
Nationality: Uzbekistan
see more on Anna German
Stare Dobre Małżeństwo is a Polish music group. The band derives from the so-called "student music", popular in Poland. This musical style is characterised by the use of a guitar for accompaniment, while the lyrics often talk about hiking in the Polish mountains, love and adventure. SDM, however, quickly created their own style, and became famous due to their interesting musical interpretations of poems written by the famous Polish poet Edward Stachura. Another important author, who worked with the band, is the Polish poet Adam Ziemianin. Currently, the band has moved away from "student music" towards what can be described as acoustic blues. Furthermore, they often use poems of the forgotten ...more on Wikipedia
Albums: Czarny blues o czwartej nad ranem, Niebieska tancbuda, Dla wszystkich starczy miejsca, Jednoczas, Miejska strona księżyca, + more
Career Began: Poland