Football

50 Epic Super Bowl Food Displays for Super Bowl 50

2.8k votes
234 voters
104.3k views
50 items
The greatest Super Bowl food displays ever highlights the most important part of Super Sunday: the food. Superbowl parties can be made or broken by the super spread the host puts on, and the people that created these amazing spectacles of Super Bowl food porn are the embodiment of this notion (in food).
The key to these epic Superbowl food displays seems to be a combination of choosing the best Super Bowl foods and displaying them in a way that makes no one want to eat them. From football shaped pizzas to stadiums made of sub sandwiches and Twinkies, there's no shortage of foods to eat at the Superbowl (and perhaps the two weeks after) on this Superbowl food displays list.
What foods should you have at your Super Bowl party? This question is far less important than how your Super Bowl foods should be displayed. Every Super Bowl party has chips, dips, and wings, but your Superbowl party experience could include a Jell-O shot football field. A football field, made of Jell-O shots! Get creative with your partying, people, and try not to drool on your screen as you flip through the best Super Bowl food displays ever.
How Did Those Rye Chips Get Such Great Seats?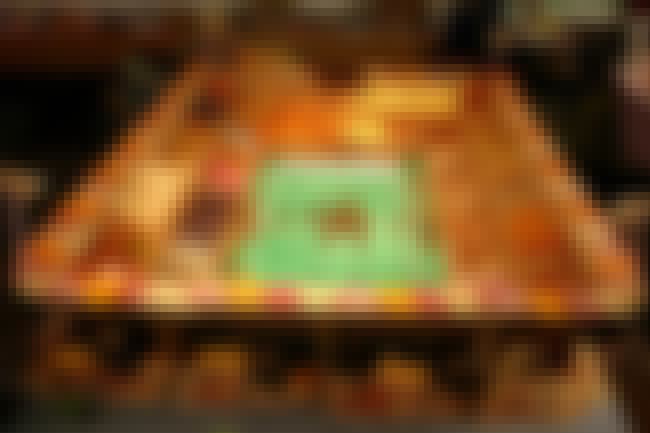 Agree or disagree?