Superheroes
20 Great Superhero Gift Ideas for the Demanding Fan

Updated June 14, 2019
876 votes
170 voters
19.8k views
20 items
List Rules Vote up your favorite superhero gift ideas.
Superheroes are here in a big way. Marvel and DC are effectively the two of the biggest things in pop culture. Batman is everywhere! The Avengers are everywhere! It's a great time to be a comic book geek! In years past, you'd be lucky to find a cool Spider-Man shirt, but now you can anything and everything is available in a version inspired by comic books.
Say you're shopping for you or someone in your life that's a huge superhero fan? They already have all the comics, Blu-rays, and collectible busts they could ever want. What do you get them for the holidays or a birthday? You don't want to give them some bobble head they'll never use or some action figure with three points of articulation. You're better than that.
We're here to help. We've rounded up the coolest actually useful superhero gifts for the demanding fan! These are superhero products they'll use around the home, school, or office, gifts that are equal parts practical and awesome. These are the most useful and mightiest superhero gift ideas on Amazon.
Ranker may collect a commission from links on this page.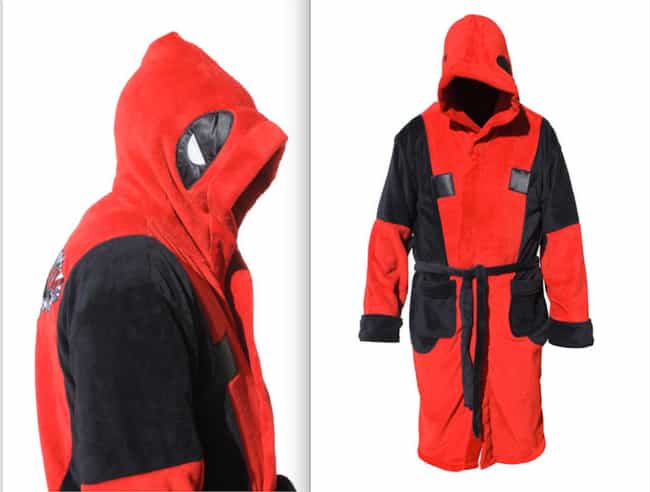 What It Is: A bathrobe fit for a king.
What It Does: The bathrobe is like full body pajamas. It's cozy comfy and in this case, badass. Be the Merc with the Mouth, but without the spandex.
What Else You Might Want: Some people might judge you for going nude under this thing, these Deadpool lounge pants are good in a pinch.
What It Costs:
$48.93

What It Is: An external battery charger for your phone and any other electronic devices in need of some juice.
What It Does: Using your phone to its full potential means draining the battery. In much the same way Tony Stark keeps backup briefcase armor on hand, you too can stay on top of your tech with a miniaturized Iron Man charger.
What Else You Might Want: Make your phone even more of an Iron Man suit with this phone cover.
What It Costs:
$77.84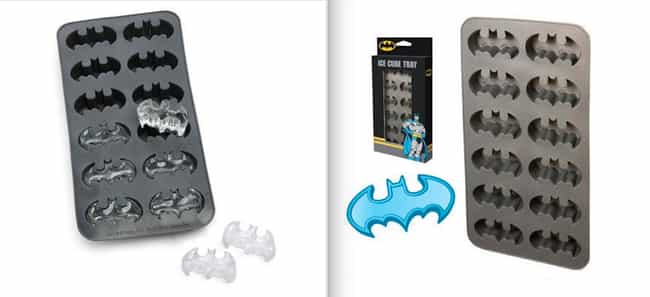 What It Is: An ice cube tray that's all about justice.

What It Does: Regular ice cubes are boring. The bat symbol is in no way boring. So why not make every drink more interesting with a little Dark Knight chill. Mr. Freeze puns are sure to follow.
What Else You Might Want: Make a World's Finest team-up in a glass with Superman symbol ice cubes.
What It Costs:
$11.99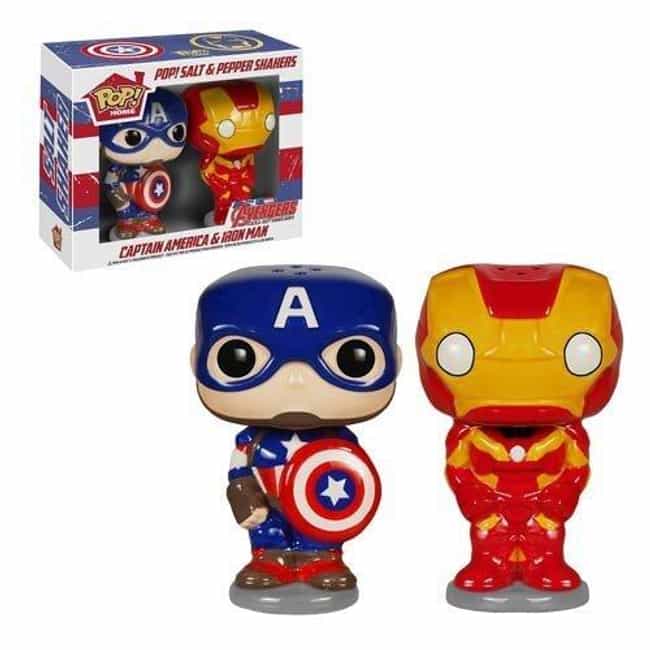 What It Is: Pop Figure-inspired salt and pepper shakers.
What It Does: Everyone needs salt and pepper shakers. Why not have your own Civil War with these Iron Man and Captain America shaker figures?
What Else You Might Want: This epic Spider-Man and Venom salt and pepper set will impress all the guests at your next classy dinner party.
What It Costs:
$16.75