Total Nerd The Wildest And Weirdest NSFW Moments From Superman's Sordid Sexual Past

362 votes
109 voters
7.3k views
15 items
Follow
List Rules Vote up the craziest moments of Superman's weirdly sexual history.
Even the most diehard comic book fans might be unaware of Superman's sexual history, which is as colorful as his blue and red tights. You might be asking yourself, "Does Superman have sex in the comics?" He absolutely does, and more often than you might think! In fact, the Man of Steel is one of the raunchiest characters in comic book history. Just look at DC's most graphic sex scenes. Are you still not a believer? He's also one of the most sexually deviant superheroes of all time.
Superman's wild sexual past doesn't necessarily define this historic character, but it does shed some light on some of the darker corners of the comics industry. Some truly odd examples of Supes's explicit history include the Man of Steel's brief stint as a porn star, a weirdly sexual relationship with his cousin, and even various sex scenes that come out of nowhere. Let's also not forget the time he made such furious love to Wonder Woman, people actually died.
Simply put, Superman gets around. So, for obvious reasons, this article might be one to save for outside of work.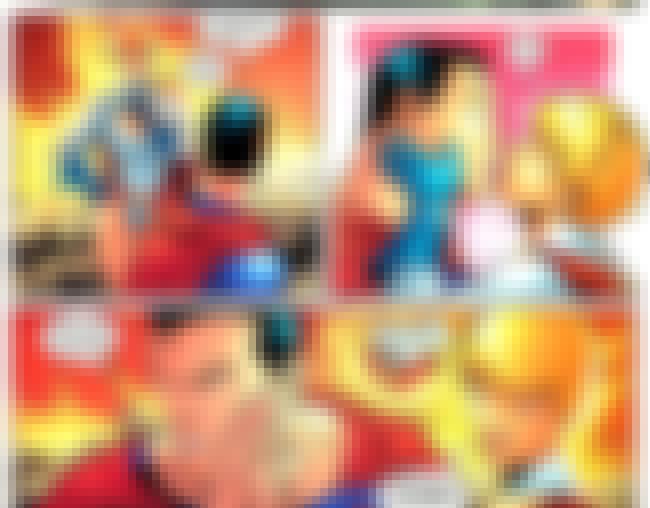 While Supergirl was once Clark's true love, Superman has been in close contact with other cousins, most notably the naughty, naughty Power Girl.
In JLA/JSA: Vice and Virtue, two superhero groups face off after being manipulated by President Lex Luthor. Superman and Power Girl take a quick break from the fight in order to share a very awkward exchange, which culminates in a not-so-romantic kiss. Superman appears repulsed by the smooch, but perhaps he is simply disgusted with himself because he just LOVES cousins so much.

Agree or disagree?

When a man loves a woman, it doesn't matter if she's his cousin. At least, that's according to Superman, who reveals that he'd totally marry his cousin if it were legal. The incestuous act goes down in Action Comics #289, which tells the story of that one time Supergirl tried to find her cousin the perfect wife.
Supergirl flies her bachelor cousin through space and time in search of the ideal young lady, but when the search begins to appear fruitless, Superman admits that the only woman he could ever marry is someone like... HIS COUSIN.
He curses Kryptonian law which doesn't allow him to marry his 16-YEAR-OLD cousin. Supergirl is able to find an exact duplicate of herself for Superman, but unfortunately, it ultimately doesn't end up working out. In the end, Superman is so very disappointed that the universe won't let him have his cousin.

Agree or disagree?
Superhero By Day; Porn Star By Night?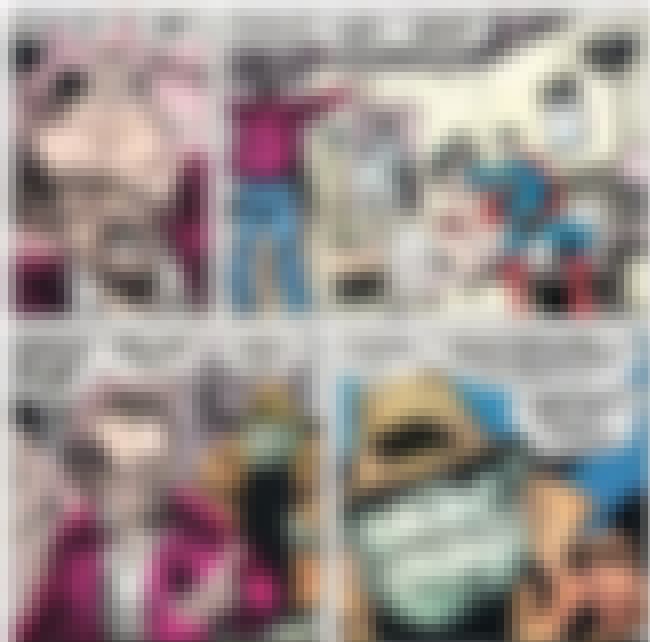 Superman has always had multiple careers. From superhero to journalist, and even scientist, Clark has held more than a few job titles. But nothing could prepare readers for his brief stint as a porn star!
In Action Comics #593, Superman is brainwashed into becoming the world's greatest adult film star thanks to a villain by the name of Sleez. Sleez's grand scheme was to spread the Man of Steel's sex scene with Big Barda, a guest star in this particular issue, around the world in an attempt to smear the hero's good name. Luckily, Big Barda's man, Mister Miracle, shows up just in time to stop the Man of Tomorrow from sexing up his wife.


Agree or disagree?
Superman Apparently Likes Tentacle Porn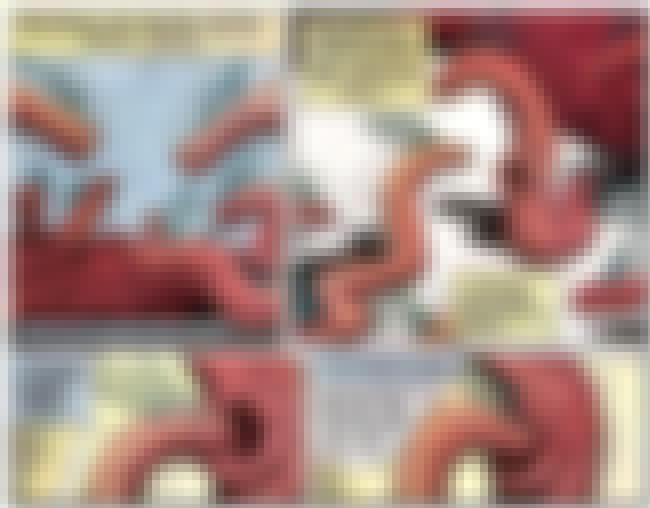 If you're a comic book fan, you might have wondered what kind of porn Superman is into – probably not, though. Well, in case you were curious, it turns out that Supes is quite the voyeur when it comes to gooey space slug sex.
In World's Finest Comics #289, Batman and Superman are hanging out in the Fortress of Solitude when, out of nowhere, a spacecraft carrying alien slugs crash lands nearby. Moments later, a second spacecraft full of slugs also crashes into Earth; the two groups of slugs become aware of each other and perform a very nasty mating ritual that involves some sucking and the insertion of tentacles into weird holes.
Superman's reaction? He cries at the sheer beauty of it all. Yum.

Agree or disagree?