Entertainment
Bruce Willis Had One Of The Weirdest Hollywood Careers In The '80s And '90s

Bruce Willis was a Hollywood mainstay in the '80s and '90s (just check out our list of Bruce Willis' best movies for proof). He charmed television audiences in Moonlighting and starred in the Christmas classic Die Hard. He may arguably be one of the coolest actors to come out of the 20th century. Behind the scenes, Willis earned a reputation as a notably enigmatic Hollywood celebrity. The quirky aspects of his life include a stint bartending in New York City and taking over a small town called Hailey, ID. However, many fans wonder how Willis got his start in Tinsel Town.
During the first two decades of stardom, Willis ruffled some feathers, started a family, incited a few celebrity feuds, released an R&B/pop album, and starred in major films. Some of the aspects of his private life became rather public, and he ventured into the business world with Planet Hollywood, which eventually became a notorious Hollywood flop.
Willis is the consummate entertainer and sometimes gives fans as much of a show off-screen as he does on it.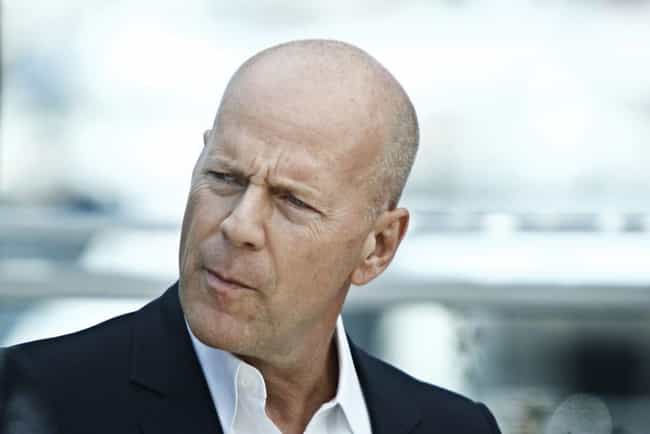 He Reportedly Clashed With Some Of His Celebrity Colleagues
Willis famously feuded with Moonlighting co-star Cybill Shepherd and several film directors. His early days as an actor seemed to be more agreeable, but as Willis became recognizable, he reportedly became somewhat high-maintenance.
According to a 1986 Newsweek article, Willis once asked Shepherd (regarding their Moonlighting characters David and Maddie), "When is David going to get to slap Maddie? You think America is ready to watch us slug it out on prime-time television?"
He clashed with Cop Out director Kevin Smith, who wrote about it in his biography Tough Sh*t:
There were no staff limbo parties like there'd been at the Blue Moon Detective Agency whenever Bruce was around. The singing pitchman who made me believe that Seagram's Wine Coolers were a manly enough spirit to chug at a high school kegger? He turned out to be the unhappiest, most bitter, and meanest emo-b*tch I've ever met at any job I've held down. And mind you, I've worked at Domino's Pizza.
Willis bumped heads with Michael Bay when he was pitched to direct a Die Hard movie. Tears of the Sun director Fuqua had an especially difficult time with Willis - the actor suffered an injury from a projectile that simulated ammunition and ended up suing over the incident.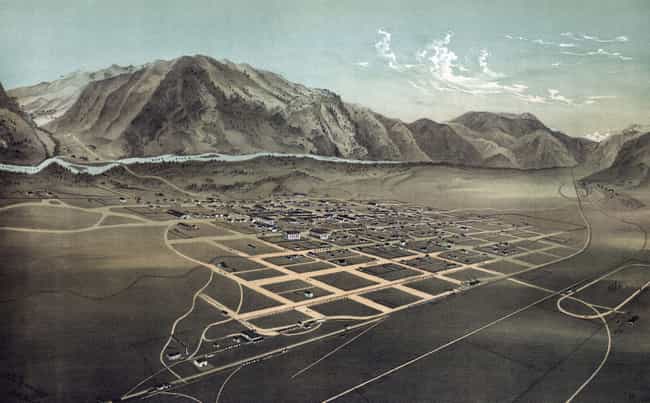 He Purchased Most Of An Idaho Town 
Willis started investing in Idaho real estate in 1988 after acquiring property in Malibu, CA. Over the following decades, he began to buy up large sections of Hailey, ID, and the surrounding area south of Sun Valley.
His investment projects in the town included the creation of office spaces, a restaurant, nightclub, and a movie theater. He added Soldier Mountain, a ski resort, to his real estate portfolio in 1996. He then donated it to a local non-profit in 2012.
Willis has also championed environmental issues in Idaho, such as addressing nuclear waste in the Snake River Plain Aquifer.
He Auditioned For 'Moonlighting' Wearing Combat Pants And An Earring
Before his successful acting career, Willis had an edgy style. He almost lost out on the role of David Addison on Moonlighting because he showed up to his audition in camo fatigues, an earring, and spiky hair.
According to Newsweek, network heads planned to pass on the actor until Willis did a screen test with Cybill Shepherd. The chemistry between the pair sealed the deal, and they went on to do five seasons of the show together. He even won a Golden Globe and an Emmy for the role.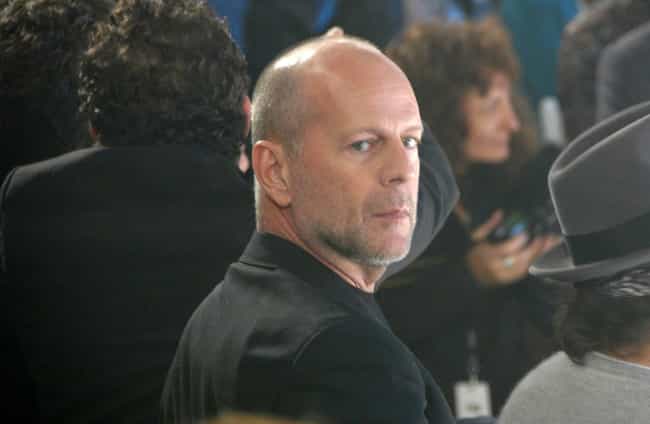 He Used A Pseudonym To Troll People Online
Willis used a pseudonym to comment in internet chat rooms. Because his full name is Walter Bruce Willis, he chose the inconspicuous handle "Walter B." He used the name to respond to fans with unpopular opinions about the Die Hard franchise. When his fans didn't believe that "Walter B" was Willis, he organized a video chat to prove it.
In one of his more notorious posts on Ain't It Cool News, Willis addressed the idea of Michael Bay directing a Die Hard movie. He wrote, "Would have ruined DH4. Few people will work with him now, and I know I will never work with him again."