Total Nerd
10+ Comic Book Characters You Didn't Even Realize Are Dead as of 2016

Updated June 14, 2019
150.1k views
12 items
Death is supposed to be the final destination for all of us, but when it comes to comic book characters, death is anything but final. For superheroes and their supporting characters, death is more of a revolving door than a permanent exit, and the now-routine act of having significant characters die and then quickly return is an oft-mocked aspect of the entire genre. As sales figures have confirmed again and again that lethal stakes sell the most issues, the amount of gruesome, yet temporary, demises seen in Marvel and DC comics each year has risen dramatically.
But both Marvel and DC are aware of their own tendencies, and fans have been pretty vocal that the trick is wearing thin. Lately, the two companies have made greater efforts to make these plots more meaningful and lasting, although they've done nothing to slow down the sheer amount of deaths that occur. A casual fan of the comic book universes, perhaps one mostly familiar with their film adaptations, would probably be shocked to find out just how many of their favorite characters are stuck in the afterlife as of 2016. There are enough big names on this list of dead superheroes to staff a few Avengers rosters - and a couple of them have been gone for a while. Here are some comic book characters you had no idea are dead.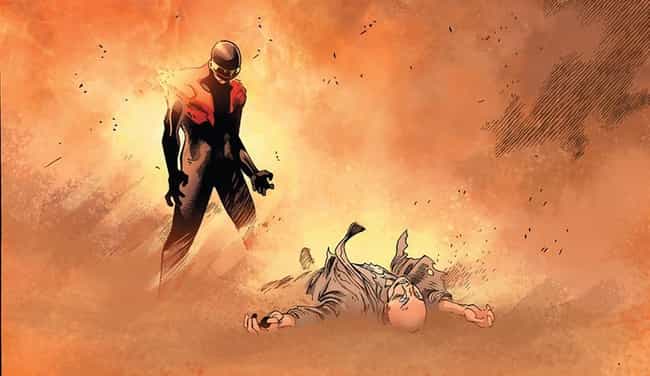 Professor X was killed in the culmination of the lengthy crossover Avengers vs. X-Men, which was published in 2012. Professor X has been dead for nearly half a decade, although the Red Skull has been using his brain for evil deeds in the braintime. In a cruel twist, Charles Xavier met his end at the hands of his former prize student, Cyclops, who was possessed and corrupted by the Phoenix Force. Professor X tried to reason with the overpowered Cyclops but was psychically slaughtered for his troubles. Characters like Wolverine and Storm took up his mantle as leaders of the X-Men, and so far there has been no sign of Xavier's return.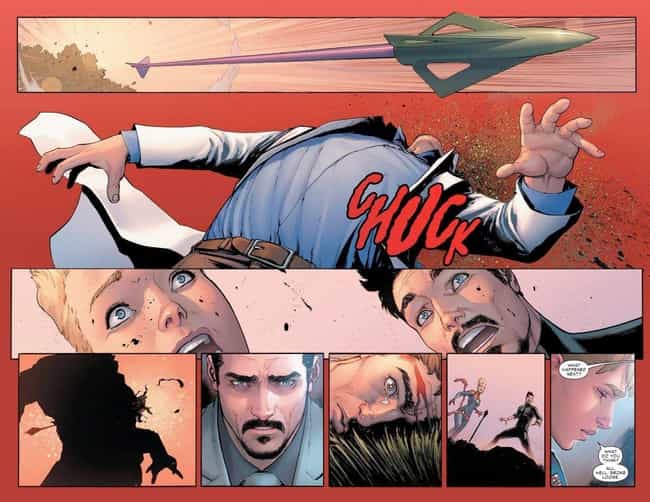 The Hulk is generally thought of as unkillable and is undoubtedly the strongest Avenger, which is why it was so shocking to see him cut down in 2016's Civil War II event, and by the weakest Avenger, Hawkeye, no less! Bruce Banner had been depowered at this point but apparently asked Hawkeye to take him out with a special "Hulk-killer" arrow if he ever showed signs of going big and green ever again. When he was confronted by a large group of heroes after a prophetic vision showed him committing mass murder, Bruce Banner got pretty stressed out, and Hawkeye decided to take the shot. With that, the Marvel universe lost its strongest hero, although his young friend Amadeus Cho has since stepped into his gigantic shoes as the Totally Awesome Hulk.
Death of Wolverine was a 2014 miniseries that didn't exactly aim for subtlety when it came to titling. As promised, the four issue series delivered the demise of the nigh-unkillable mutant, who was encased in adamantium after losing his famous healing factor. Logan went out a hero, preventing others from being experimented on like he had been, and he was appropriately mourned by X-Men and Avengers alike. However, his absence wasn't felt for long, as his female clone X-23 soon took up his mantle, and a time-displaced old man version of himself came back to present times.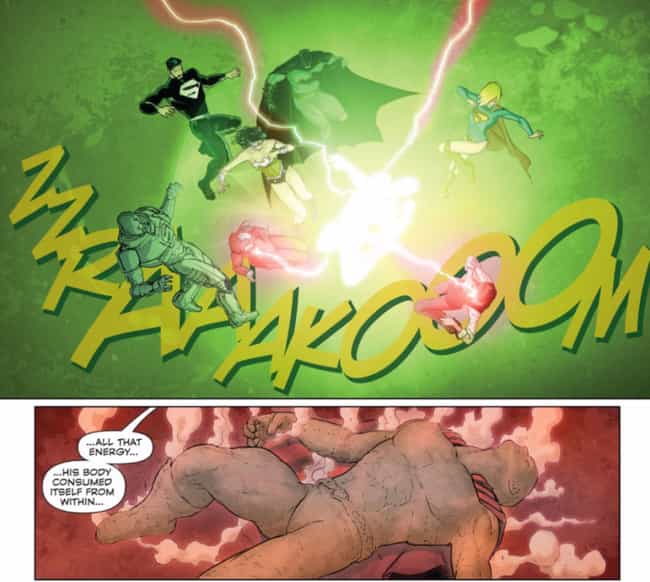 2016's soft reboot of DC's continuity, entitled Rebirth, was wildly popular and seemed tailored to longtime fans' preferences. One of the most significant consequences of the reshuffling was the return of the classic Superman from before the New 52 line-wide reboot in 2011. This meant that the New 52 version of Superman, which had been somewhat poorly received, had to be cleared out of the way. The Clark Kent that fans followed for the previous five years was mysteriously killed and turned to stone at the end of his series, just before Rebirth occurred. It is still unclear what exactly happened to the Last Son of Krypton, but he's been ably replaced by his fan-favorite counterpart from another continuity.