Weird History
The Biggest Surprise Votes in History

There are times when political elections can seem a little dry and difficult to follow. But while some people may write them off, elections can be some of the most amusing forms of entertainment around. There have been a large number of dark horse victories and other surprising election results throughout history, and some of them are truly fascinating.
The list below highlights some of the biggest voting upsets and surprising election outcomes that might make you view politics a little differently.
Make your voice heard for the 2020 election. REGISTER TO VOTE!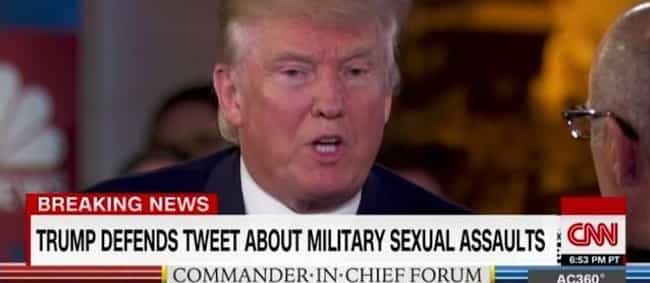 The United States of America shocked the world by electing Donald Trump. Trump severed a crushing defeat the Democratic establishment by winning Pennsylvania, Ohio, Michigan, Wisconsin, and Florida. His victory upends traditional political thinking in the US, and is a huge blow to all established Washington politicians.
The only glimmers of hope for his opponent, Hillary Clinton, and her followers, was that she won the popular vote, and, in an a electoral college map considering only millennial votes, Trump got just 23 votes to Clinton's 504. Trump won the election despite weeks of polls predicting a Clinton victory and numerous scandals, such as more than a dozen women accusing him of sexual assault.
Trump's victory has been attributed to everything from ignorance to poverty to "white-lash" (white backlash against growing minority populations and eight years of an African American president, with an element of implied misogyny). Conservative news outlets and Trump supporters attribute the president elect's success to connecting with voters disenfranchised by establishment politics and the desire to see someone in the White House who isn't afraid to shake things up and "tell it like it is".
The mood amongst Trump supporters in the wake of the election is ebullient. Alt Right blog Breibart ran the headline "Res-Election: The American People Rise Again" (reminiscent of the "the south will rise again"), and was selling President Trump merchandise hours after his victory. On Twitter, Trump supporters tweeted messages like "Trump has better coverage than Verizon. Can you hear us now?" and "The world feels a little brighter this morning. President-elect Donald Trump, folks. WE DID IT!"
Trump's win, and Clinton's loss, came on the heels of yet another FBI investigation into the latter's emails, and three days after a woman who accused Trump of raping her when she was 13 dropped a lawsuit against the president elect, citing numerous threats on her life. The shock felt by many not in Trump's camp is perhaps best summed up by New Yorker editor David Remnik:
The election of Donald Trump to the Presidency is nothing less than a tragedy for the American republic, a tragedy for the Constitution, and a triumph for the forces, at home and abroad, of nativism, authoritarianism, misogyny, and racism. Trump's shocking victory, his ascension to the Presidency, is a sickening event in the history of the United States and liberal democracy.
see more on Donald Trump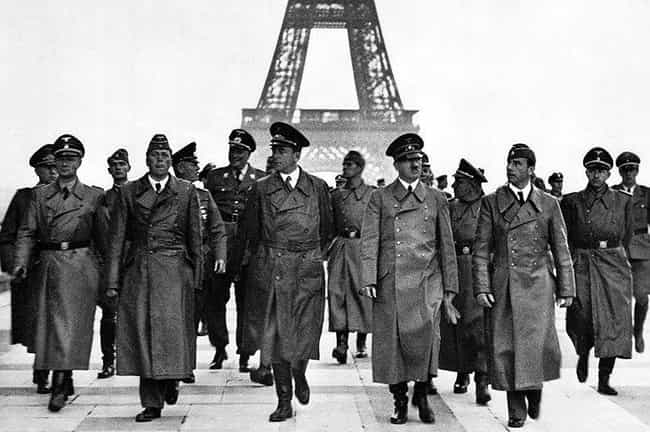 In 1932, Germany's presidential election came down to two individuals: the incumbent president Paul von Hindenburg, and the up-and-coming Adolf Hitler. What most people don't know is that Hitler actually lost the election, only taking about 35% of the vote.
So how did he turn around and become chancellor? Well, at that point, Germany's government was in disarray and they couldn't figure out how to unite as one powerful entity. Hitler's supporters convinced Hindenburg to appoint Hitler as leader of a coalition government independent from parliamentary parties, and the president obliged. So even though Hitler surprisingly lost the election of 1932, he still went on to become one of the most hated leaders in the world.
see more on Adolf Hitler
In 1990, an unknown, middle-class college professor from Northfield, Minnesota, did the impossible: he beat Goliath. Paul Wellstone didn't have financial backing, he didn't have experience, and frankly, he didn't have the look of a US Senator, but that didn't stop him from taking on the extremely popular and well-financed millionaire Senator Rudy Boschwitz.
Nobody thought he could win, but by casting himself as the ultimate Everyman, he swayed working class people who were tired of bigwigs and shady politics. He always wore jeans, he traveled in a rickety school bus, he wrote his own speeches, and he stayed in people's homes rather than in hotels. In a typically amusing television ad, he said he didn't have the budget to buy a lot of air time, so he was "going to have to talk fast."
His underdog campaign was one of the most successful of all time.
see more on Paul Wellstone
Fred Tuttle Sees Victory, but Gives It Away
Fred Tuttle will go down in history as one of the most respectable men in all of Vermont. The small-town diary farmer was upset when wealthy opponent Jack McMullen thought he could come from Boston, buy the 1998 Vermont GOP Senatorial primary, and then unseat Democratic Senator Pat Leahy. Tuttle didn't like the idea of some out-of-state rich person representing him and decided to run against him.
His campaign spent only a few hundred dollars, including the mandatory filing fee and the rental of a port-a-potty when more people showed up for one of his cheap fundraising events. At debates, Tuttle would ask absurd questions only someone from Vermont would know, and McMullen couldn't answer any of them.
On primary day, Tuttle beat McMullen by ten points without having any political experience or powerful connections. It was a major upset, but what makes it even more surprising is that after he beat McMullen, Tuttle fully endorsed Leahy because he didn't want to win the Senate seat and have to move to Washington, DC.
What's even funnier is that before he ran for the seat, Tuttle starred in a film called
Man with a Plan
, which was a fake documentary about a dairy farmer defeating a disliked candidate for the House of Representatives. A clip of the film with Tuttle can be seen above.