People Trivia
13 Bizarre Facts About Walt Whitman They Didn't Teach In History Class

Updated June 14, 2019
13.7k views
13 items
Walt Whitman's life revolved around literature. Although he left school at the tender age of 11, he never stopped learning. He was self taught, got a job as a printer's assistant, and became a schoolteacher at age 17. Besides teaching, Whitman had numerous jobs at different news publications around his native Long Island, NY, as well as New York City. He often stayed for very short periods of time, due to his strong opinions (not unlike later American manly man writer Ernest Hemingway, whose jerk-like antics have become the stuff of legend).
Walt Whitman never let the public's opinion get in the way of voicing his own, and much of his work throughout his life revealed his thoughts on slavery, homosexuality, the temperance movement, and the pleasures of sunbathing naked. While most will remember him from a high school or college literature class, there are many facts about Walt Whitman that are less well known. Read on to discover the life, loves, and many struggles of the man who became the father of American poetry.
He Was Allegedly Tarred And Feathered After Being Called A Sodomite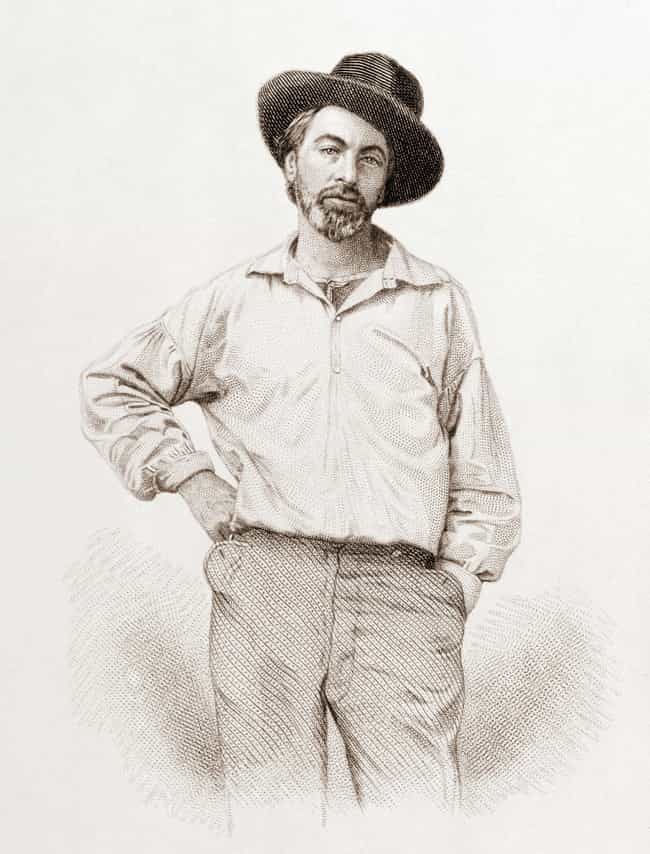 In 1841, a local pastor publicly accused Whitman of sodomy and sexual acts with several young men at the Southold, New York, school where Whitman was teaching at the time.
However, this incident may be nothing more than a sensational story that people spread around. Whitman's biographer remained dubious about the veracity of the tale. The tale goes that a mob gathered after the pastor's sermon and hunted Whitman down at his home, tarring and feathering him to shame him for the crimes.
There is very little evidence to support this tale and a lot of evidence to say otherwise; for example, Whitman wrote a recommendation letter for another teacher just a few months later and was reported to vacation in the town throughout his later life.
He Was A Big Fan Of Nude Swimming And Sunbathing And Posed For Nudes While Doing It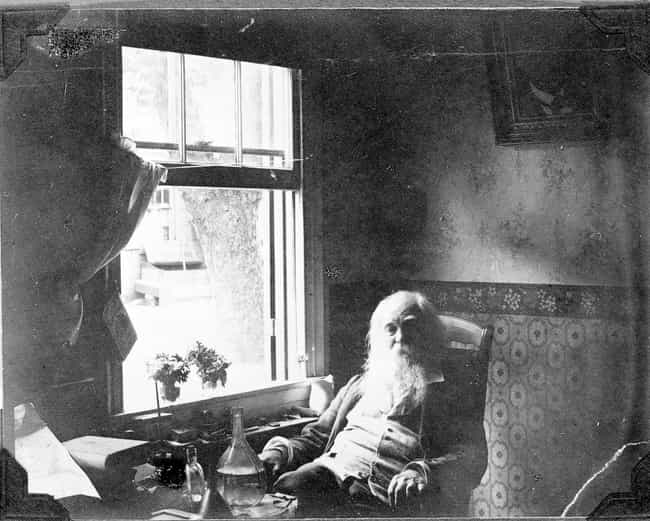 Walt Whitman was a man who believed in the beauty of sex and the human body. He didn't do much to hide it in his published works, which brought a lot of criticism from the public throughout his life.
He often spoke very highly of being naked outdoors, as he believed nature had intended humans to be. An artist named Herbert Gilchrist did some sketches of Whitman in 1878, with him posed sunbathing in the nude beside a creek. Photographer Thomas Eakins also took a series of nude photographs of an elderly man most historians believe to be Whitman. Those NSFW images can be viewed here.
His Sexual Orientation Has Been Highly Contested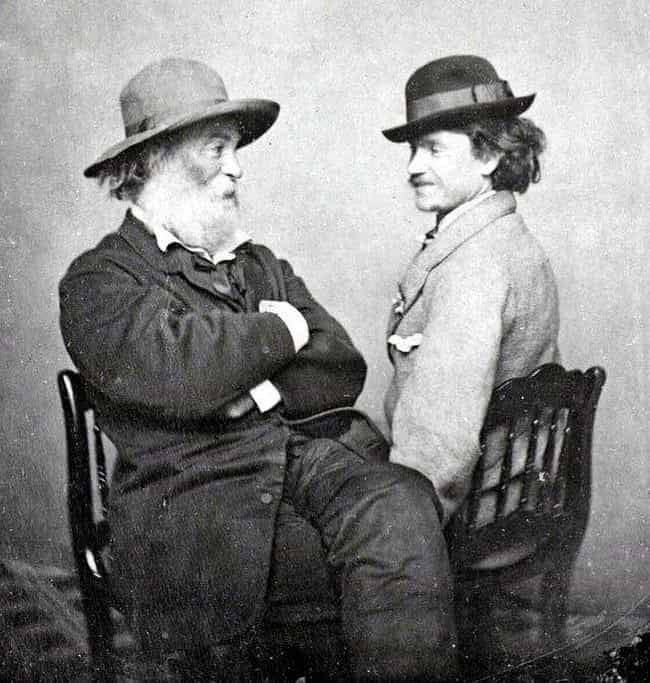 Whitman's sexuality has been a source of debate ever since Leaves of Grass was published in 1855. He never married but claims to have had numerous "sweethearts" throughout his life.
Much of his work, including his early poetry, is plainly sexual and refers to male interactions and relationships. Many historians believe he may have been bisexual, while some believe he was only interested in men; either way, there is no way to know for sure.
Long after his death, he has been embraced as a prominent LGBTQ figure. There was even a high school called Walt Whitman Community School in Dallas, Texas, that catered exclusively to LGBTQ students – the first private school for gay students in the US.
He Was Against Slavery... But Not For The Reasons You Might Think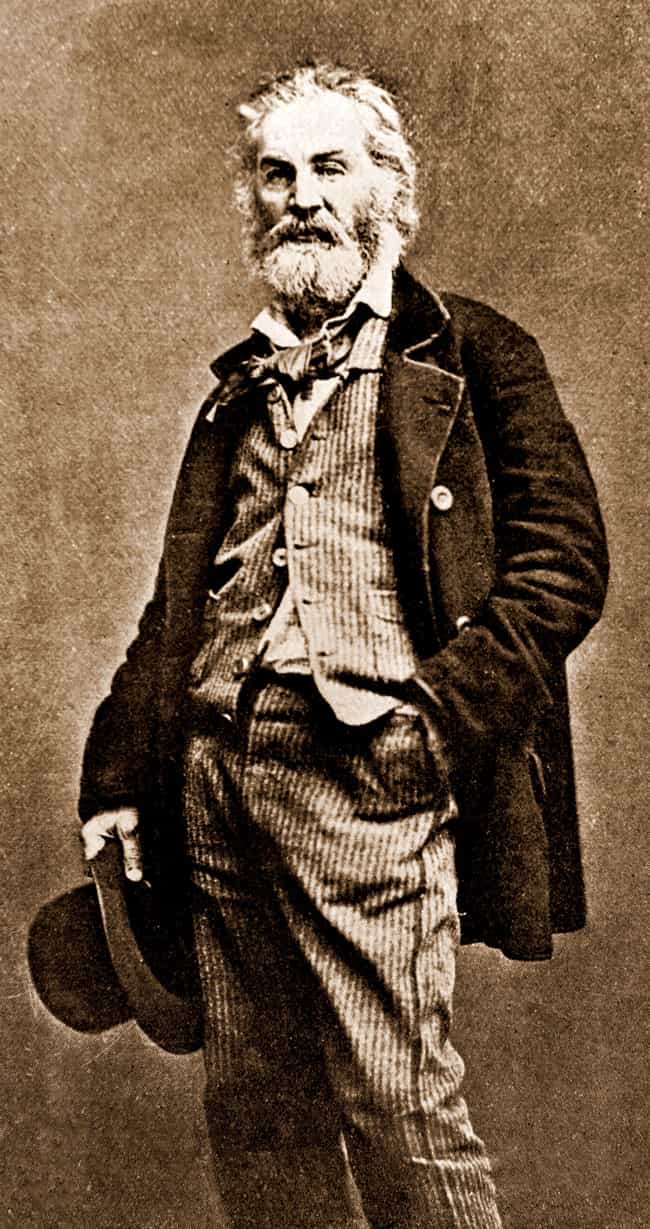 The Free Soil Party was formed in Buffalo, New York, in the late 1840s and was based on the idea of democracy in its purest form. One of their main political platforms was preventing the use of slaves in the development of the American West, on the land recently acquired from Mexico.
Whitman was a delegate to the first Free Soil Party convention, but his reason for joining was not to abolish slavery; he actually criticized abolitionists, whom he thought of as radical extremists. He thought that if slavery spread to the West, it would prevent young white men from finding work as laborers. In the early years of the Free Soil Party, Whitman also clearly expressed views regarding whites' superiority to African Americans.