Bands/Musicians

You'd Never Know That These Musicians Are Intensely Religious

268 votes
55 voters
2.8k views
15 items
List Rules Vote up the performers whose religious devotion is unexpectedly at odds with their public image.
Religion is a deeply personal thing, which is why it can be a shock to learn just how religious a celebrity is. Perhaps the most shocking, though, is finding out that your favorite rockstar is a lot more religious than you would've ever imagined. There are a lot of devoutly religious musicians, and they include some of rock's darkest and most intense personas. You'd be stunned to learn just how important the Christian faith is to someone like Alice Cooper, or how much Gene Simmons feels connected to his Jewish heritage. Some of the heaviest rockers in history are also musicians devoted to religion, and there are even some surprising religious bands out there who have managed to cross over and have hits on the mainstream charts.
From the best singers in rock music to outlandish artists you know and love, let's take a look at some of the most surprisingly religious musicians of all time.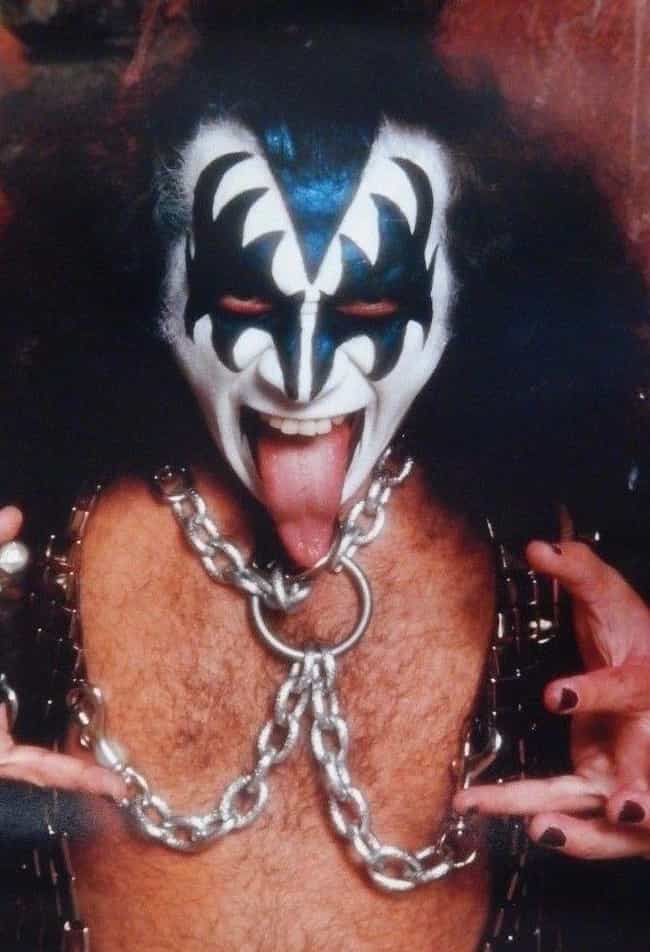 Born in Israel and raised Jewish, KISS bassist Gene Simmons has remained intensely committed to his heritage. The rocker has sharply criticized musicians who have avoided performing in Israel over the years due to political strife.
"I'm Israeli. I'm a stranger in America. I'm an outsider," he said in an interview, adding that he felt people should instead be criticizing dictatorial leaders of Arab nations.
"The countries they should be boycotting are the same countries that the populations are rebelling," he expressed. "People long to be free... And they sure as hell don't want somebody who's a ruler who hasn't been elected by them."
Simmons admitted to changing his birth name, Chaim Witz, early in his career because it wasn't "rock and roll" enough.
Also Ranked
#47 on The Best Rock Bass Player of the 1970s
#75 on The Best Frontmen in Rock
#31 on The Best Celebrity Cameos In 'SpongeBob SquarePants'
#45 on The All-Time Best Rock Bassists
More Gene Simmons
All The Ways Gene Simmons Has Made It Hard To Be A KISS Fan
The Best Gene Simmons Movies

Is this surprising?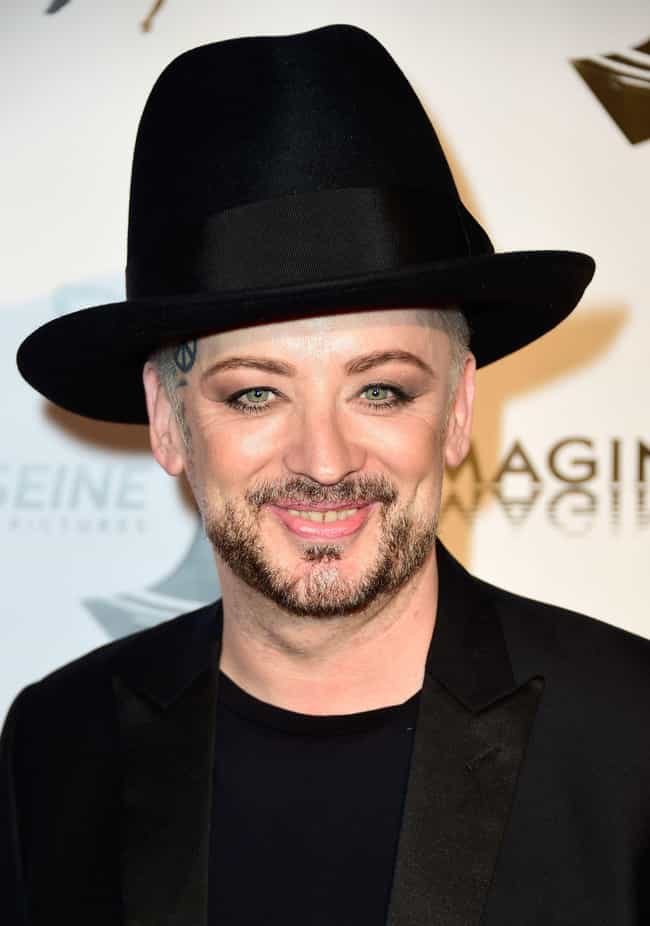 Culture Club singer Boy George has been open about his evolving beliefs over the years, saying in a recent interview that he was raised Catholic but currently practices Buddhism - though he'll forever have a connection to his religious upbringing.
"I had a strong Catholic upbringing, and I respect that... I think everybody is essentially looking for something bigger than themselves," George said. "I've always been fascinated with spirituality, religion... I always say I'm Catholic in my complications, and Buddhist in my aspirations. I was raised a Catholic, so I have a Catholic sensibility."
Also Ranked
#98 on The Best Pop Artists of the 1980s
#55 on The Best Drag Queens Of All Time
#96 on The Greatest Male Pop Singers of All Time
#76 on New American Idol Judge Picks
More Boy George
The Best Boy George Albums of All Time

Is this surprising?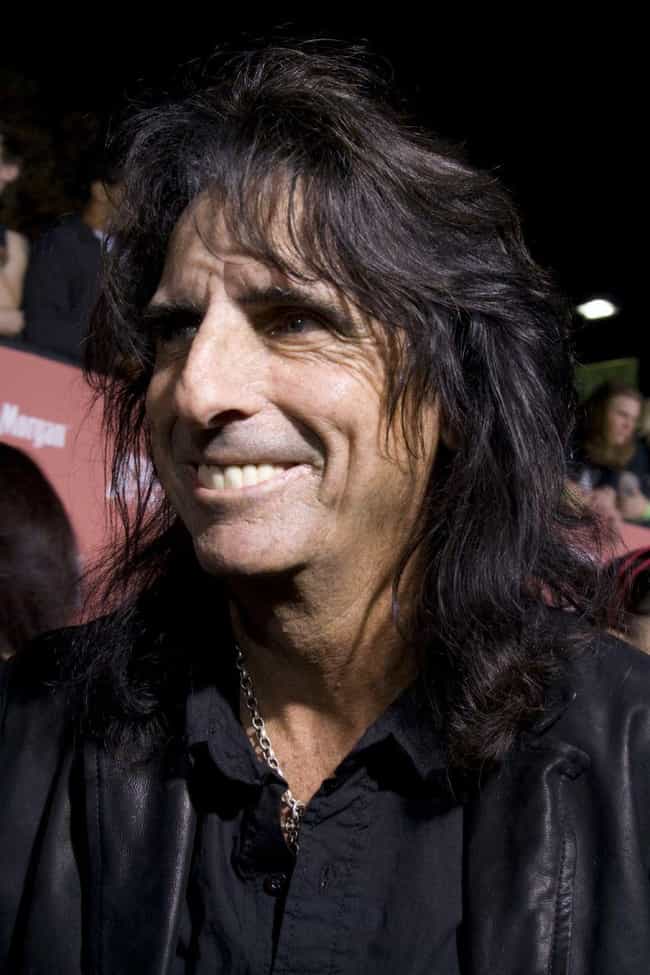 Alice Cooper's claim to fame might be his dark, borderline-Satanic stage persona, but in real life, he's had a longtime connection to Christianity. The singer fully recommitted himself to religion after struggling with substance use for many years.
"My wife and I are both Christian," Cooper said in an interview. "My father was a pastor, my grandfather was an evangelist. I grew up in the church, went as far away as I could from it - almost died - and then came back to the church."
Cooper revealed that his faith completely saved him from his hard-partying ways. That didn't stop him from making music in standard Alice Cooper fashion, though.
Also Ranked
#68 on The Best Rock Bands of All Time
#38 on Rank the Rock N Roll Hall of Fame Inductees
#60 on The Best Rock Vocalists
#87 on The Greatest Musical Artists of All Time
More Alice Cooper
The Best Alice Cooper Albums of All Time

Is this surprising?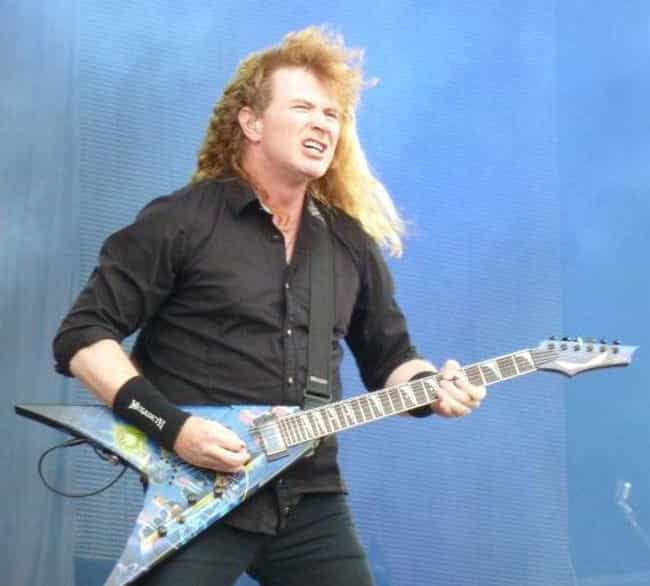 Leading a band called Megadeth may seem like an unlikely career path for a man of faith, but frontman Dave Mustaine has, in fact, been a Christian for many years. He did, however, dismiss the broader idea of organized religion an interview in favor of spirituality and a personal relationship with God.
"It's better to live your life like there's a God and to find out there isn't, than to live like there's no God and find out there is," Mustaine said in the interview. "But honestly, to boil it down, religion, it sucks. For me it's really all about having a personal relationship [with God], and people don't want to do that because they don't want to be held accountable."
Also Ranked
#65 on The Best Frontmen in Rock
#31 on Rock Stars Who Would Make The Best President

Is this surprising?
see more on Dave Mustaine