Scandals
She Was A Happily Married Olympic Hero, But Her Double-Life As A Call Girl Brought It All Down

In the 1990s, American runner Suzy Favor Hamilton blazed trails at three consecutive Summer Olympics games. She competed in multiple middle distance events for Team USA, though she never reached the podium. Later, Hamilton revealed she'd faked an injury; in fact, she is just one of many famous people who have lived double lives or created shady scandals to cover up competitive fails.
Perhaps the most fascinating of Suzy Favor Hamilton facts is the recently uncovered truth about her secret sex life. Hamilton actually lived a secret life as a Las Vegas call girl; she is one of the best-known examples of Olympians who became escorts. After one of her clients exposed her to the public, Hamilton had to face the fact that her marriage was strained to the breaking point and she was miserable. But in truth, Hamilton was suffering from mental illness, and the drugs she was prescribed to treat that caused hyper-sexuality. It brought her life crashing down, but Hamilton now speaks publicly about her battles with bipolar disorder and medication mismanagement.
A Threesome Revived Her Marriage And Kickstarted Her Sex Drive
On a trip to Las Vegas to celebrate her 20th anniversary with hubby Mark Hamilton, Suzy got a bit wild. She went skydiving, which she loved, and had a threesome with her husband and a prostitute named Pearl.
In her memoir, she wrote:
"I couldn't believe how relaxed I felt, like this was the most normal thing in the world. Why didn't we try this sooner? Why don't people do this all the time?...At the same time, I felt closer to Mark than I had in a long time. As far as I was concerned, this was the perfect anniversary celebration. It felt really good."
This encounter turned Suzy on in a way she hadn't experienced before, spurring her to pursue sexual encounters for money on regular trips to Vegas.
Hamilton Used The Name 'Kelly Lundy' In Her Sex Work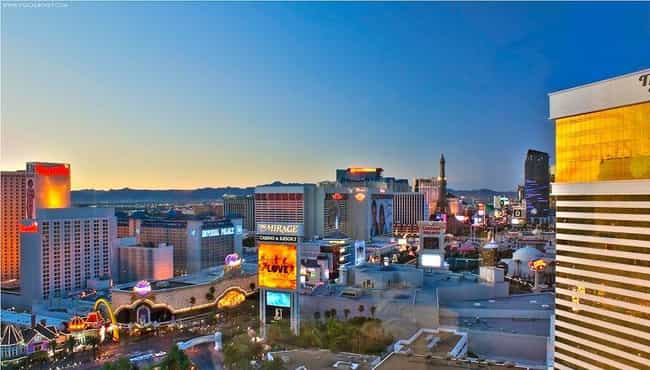 After she got a rush of endorphins following her Vegas threesome, Hamilton began an open relationship with her husband. She started with regular trips to Las Vegas, where she would engage in random hookups, then decided to become a fully-fledged escort, taking the name Kelly Lundy for the next year of her new career.
Hamilton wrote for the BBC:
"Within months, I was the number two-ranked escort in Vegas (yes, there actually are rankings out there), and top 10 in the world. I was never happier, never higher, never more alive...The money was intoxicating, but not the driving force. It was the thrill, the risk, the taboo, the attention, the power, the sex."
She loved her job and took appointments for an entire year before she was outed to a journalist.
Her Clients Gave Her Five-Star Reviews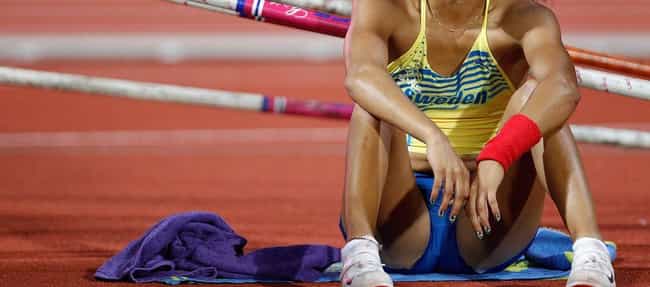 During her time working for the escort agency Haley Heston's Private Collection, "Kelly Lundy" pleased her clients to no end. In a 2012 review, one patron gushed:
"She is worth every penny. I will go bankrupt before I stop seeing her. I hope no one else goes to see her, because I want her all to myself. I never thought I would find anyone in this hobby like her."
Apparently, Lundy was open about her previous athletic career. One man liked she was just an average girl, saying that she "participates in the hobby for the same reason many of us do - it's exciting and FUN."
Her Service Charges Were Really Steep
At the height of her freelance escorting career, Hamilton commanded a fortune from her clients. She charged $600 for one hour alone with her clients and $1000 for two. A full day with her would cost a patron a pretty penny: $6000. She also could provide the "full girlfriend experience." Additional extras — like an unnamed sex acts — could cost up to $300. But considering she was considered the top of her field, she was clearly deserving of top pay checks.