Unspeakable Times
Swatting Crimes And Deaths: Stories Of This New And Deadly Hoax

Updated June 14, 2019
85.6k views
21 items
Now more than ever before, swatting hoax calls have become a common occurrence. What is swatting? Swatting refers to individuals making false reports to police in hopes of getting a SWAT team sent to a person's house.
Usually, the caller will report a serious crime taking place at a location, such as a mass shooting, or a hostage situation. The more serious the call seems, the more likely the police are to send in a SWAT team. Swatters tend to use caller ID spoofing and various online tools to hide their locations and even their voices. Although the primary instances of swatting crimes seem to be occurring within the gaming community, swatting prank calls are not limited to only gamers. There are just as many celebrity swatting victims as there are gamer victims.
Many people are arrested for swatting, but just as many individuals are able to get away with their hoax calls through the use of advanced technology. FBI swatting cases are on the rise, with many agents working diligently on finding the perpetrators of the calls. In Canada, people guilty of swatting can be prosecuted if they include death threats or cause public mischief. In the United States, swatters can be prosecuted if the person is attempting to retaliate against a witness or commits device fraud. In California, perpetrators of swatting will pay fines upwards of $10,000. In 2015, an anti-swatting act was introduced to Congress. However, the bill was never enacted. One of the members of Congress who introduced the bill was later swatted. Recently, there have even been instances of people who died from swatting calls, making it an even bigger issue.
The following list includes swatting arrests, swatting deaths, and every swatting story which has been made public.

Gun Law Activist And School Shooting Survivor David Hogg Was Swatted As A "Distraction"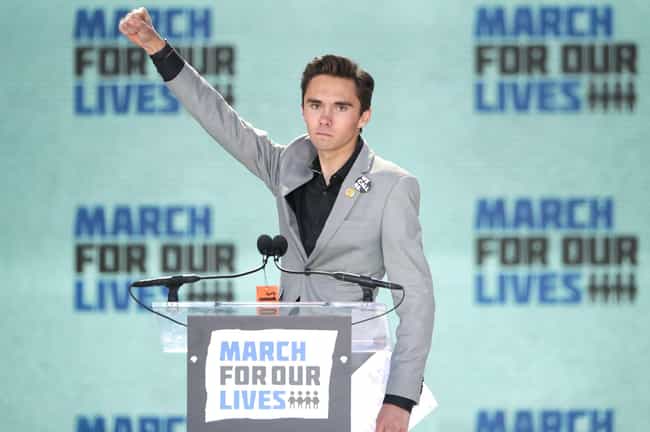 On the morning of June 5, 2018, David Hogg, a survivor of the Marjory Stoneman Douglas High School shooting, was swatted. A call went through to the Broward County Sheriff's Office at 8:39 am, claiming there was someone in the Hogg's home with a weapon.
A SWAT team went to Hogg's house, but no one was there; Hogg and his family were in Washington D.C. to accept the RFK Humanitarian Award.
Hogg spoke to Buzzfeed and called the swatting hoax a "distraction":
The main thing I would say is they're trying to distract us from the March for Our Lives "Road to Change," which is the largest youth voter registration push in American history by other young kids going to over 75 congressional districts getting kids registered to vote... We're pushing for change at a level that people our age have only done a few times before in history... And we're pushing for a change to help cure the gun violence epidemic that we face in this country that can and only will be solved by every single American, not as Democrats and Republicans, but as Americans to fix this issue.
Tyler Barriss's Hoax Call To Wichita Police Led To The Death of Andrew Finch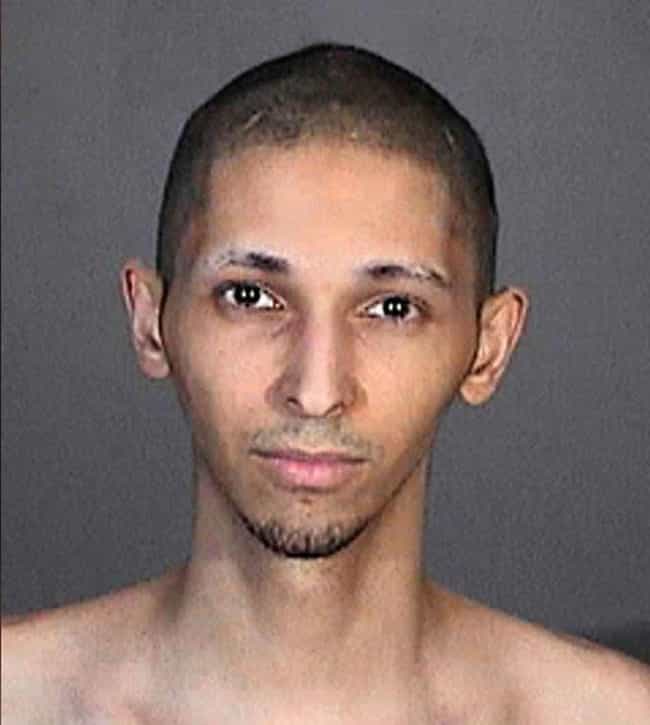 The 25-year-old Tyler Barriss from South Los Angeles, California is no stranger to "swatting." In 2015, Barriss was arrested after calling in bomb threats to Glendale, California's news station KABC-TV Channel 7. After the building evacuation, authorities learned that Barriss was behind the ruse and that no bombs were actually in the vicinity. Barriss served time in jail for the prank call, but it seems as though he didn't take his time incarcerated too seriously. On December 28, 2017, Barriss was back in the news again for yet another swatting incident, this one much more serious.
Police in Wichita Kansas received a call on the night of December 28, 2017. The caller claimed he killed his father and was holding his mother and brother at gunpoint. He then taunted the police, saying that he might set the house on fire and that he already poured gasoline all over the home. Police went to the home occupied by Lisa Finch and her 28-year-old son Andrew Finch. At 6:30 pm, after hearing a noise outside, Andrew Finch stepped out onto his porch only to end up being shot to death by the officers. The police later explained they thought Finch was reaching for a weapon and that's why he was shot. Finch was unarmed.
As it turns out, Tyler Barriss was responsible for the prank call that tragically ended Finch's life. Barriss took to Twitter before his arrest using the name @SWAuTistic and was quoted as saying, "I didn't get anyone killed because I didn't discharge the weapon and being a swat member isn't my profession." Witnesses claim the prank was supposed to be directed at someone who played the game Call of Duty, and that the address given to Barriss was of the supposed gamer. Finch's mother later stated that her son was not a gamer. Burriss is currently being held without bond at the Los Angeles County Jail.
In January 2018, the family of Andrew Finch filed a civil rights lawsuit against the city of Wichita. Finch's family believes the Wichita police acted recklessly and irresponsibly, leading to the untimely death of their son.
Twitch User Paul Denino Was Live Streaming While Boarding A Flight And Was Swatted When Someone Called The Police Claiming Denino Had A Bomb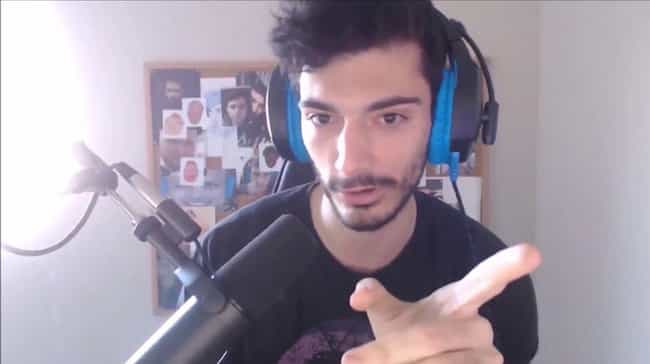 Paul Denino, known as "Ice_Poseidon" online, is a popular Twitch user turned YouTube gaming live streamer. He makes a living in Los Angeles, California by live streaming his life. Because of this, many people know Denino's location or where he's planning to go that day. Denino has been swatted more than any other streamer in history. Through May and June of 2017, Denino was swatted at least 20 times.
One of the worst swattings occurred in April of 2017. Denino was live streaming on Twitch from the airport when someone called the police pretending to be Denino and stated he had a bomb in the airport. Denino was subsequently escorted off of his plane by police at the Phoenix Sky Harbour airport. The Phoenix airport was temporarily shut down while Denino was questioned for hours. Investigators later realized the phone call was a hoax, and Denino was released and given a replacement voucher for his flight.

Mir Islam Is A Serial Swatter, Stalker And Doxer Who Was Sent To Prison For His Crimes
In July 2016, 21-year-old Mir Islam from Brooklyn, New York was sentenced to two years in prison for his part in a string of swatting and doxing incidents that occurred between February and September 2013. During Islam's trial, he admitted to swatting numerous people including calling in a bomb threat to the University of Arizona and also stating that there was an active shooter on campus. Islam reportedly made the call to the University of Arizona because he was stalking a woman who attended school there. Islam hacked into the woman's email accounts and other social media and routinely called and text the student and her friends, sometimes threatening them.
When questioned as to why he chose to swat so many people, Islam reportedly told investigators that he and his friends did so for entertainment purposes mostly. He also noted swatting was a way to exact revenge on people and to gain notoriety.