Copycat Recipes

Swiss Chalet Recipes

453 votes
365 voters
130.3k views
7 items
Follow
List Rules Upvote your favorite recipes
Swiss Chalet recipes - the easy way to prepare the best dishes from the Swiss Chalet menu. These are copycat recipes, not necessarily made the same way as they are prepared at Swiss Chalet, but closely modeled on the flavors and textures of Swiss Chalet popular food, so you can bring the exotic tastes of one of the top chain restaurants to your own table for a fraction of the cost.
Swiss Chalet was founded in Toronto in 1954 and became known for its signature quarter chicken dinner. The restaurant also offers ribs, a variety of sides, and a seasonal menu that includes stuffing and cranberry sauce. And, for people who attempted to decipher the lyrics of the Barenaked Ladies' song "One Week", this is the restaurant referred to as Chalet Swiss (a name the chain briefly adopted in French-speaking markets).
From Red Lobster Cheddar Bay Biscuits to Buffalo Wild Wings hot sauce, chain and franchise restaurants are popular destinations around the world. Eating out too frequently can be costly, not to mention that it's hard to control portion size, ingredients, or the style of cooking to suit your preferences.
Making Swiss Chalet recipes on your own allows you to save money while enjoying your favorite menu items from the casual dining spot. This list collections the best copycat Swiss Chalet recipes from around the Web.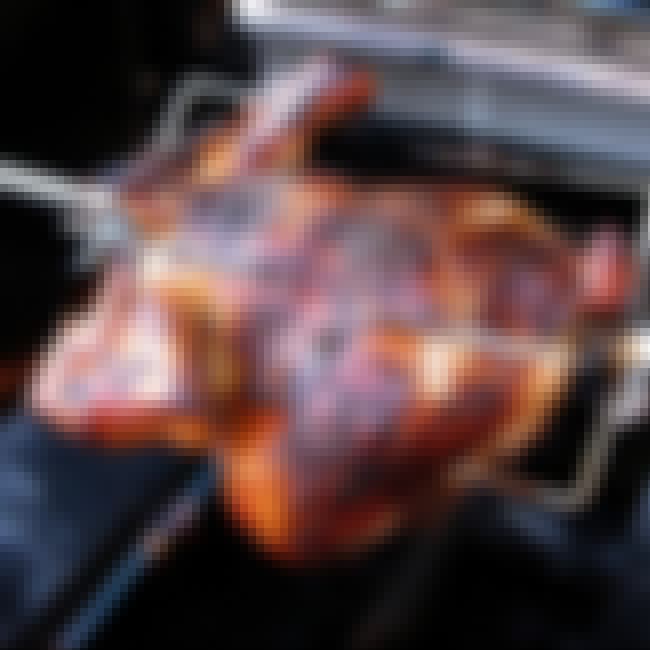 1 (3 to 4 pound ) whole chicken (boneless chicken breasts if desired)
2 tablespoon vegetable oil
1 tablespoon onion salt
1 teaspoon garlic powder
2 teaspoons dehydrated tomato soup mix
1 1/2 teaspoons brown sugar
1/2 teaspoon thyme
1/4 teaspoon ginger
1/4 teaspoon savoury
1/4 teaspoon paprika
1/4 teaspoon dry mustard
1/4 teaspoon allspice
1 cup water
- Mix all ingredients, except for chicken in a large plastic bag.
- Add chicken; refrigerate for at least 6 hours, best overnight.
- Cook chicken in rotisserie oven until meat is tender.
Also Ranked
#12 on The Best Foods to Throw on the BBQ

Would you try this?
Swiss Chalet Dipping Sauce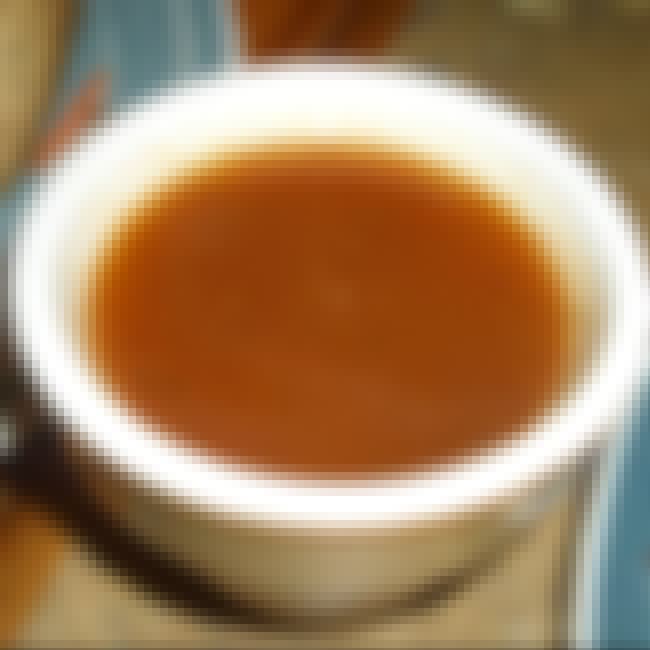 3 C. water
1/4 C. tomato juice
1 chicken bouillon cube
1 1/2 tsp paprika
1 tsp white sugar
1/4 tsp. dried basil
1/4 tsp. parsley
1/4 tsp. poultry seasoning
1/4 tsp. thyme
1/4 tsp. ground ginger
1/4 tsp. dried mustard
1/4 tsp. onion powder
1 bay leaf
3/4 tsp Worcestershire sauce
6 drops Tabasco sauce
2 tsp lemon juice
1 tbsp cornstarch
1 tbsp water
1 tbsp vegetable oil
- Pour water and tomato juice into a saucepan; add all except lemon juice, cornstarch, water and oil.
- Stir with whisk thoroughly; bring to a boil, reduce heat and simmer for 5 minutes.
- Remove bay leaf and stir in lemon juice.
- Mix cornstarch with 1 tbsp water; stir into sauce.
- Cook and stir constantly until sauce thickens; whisk in vegetable oil. Makes 3 cups.

Would you try this?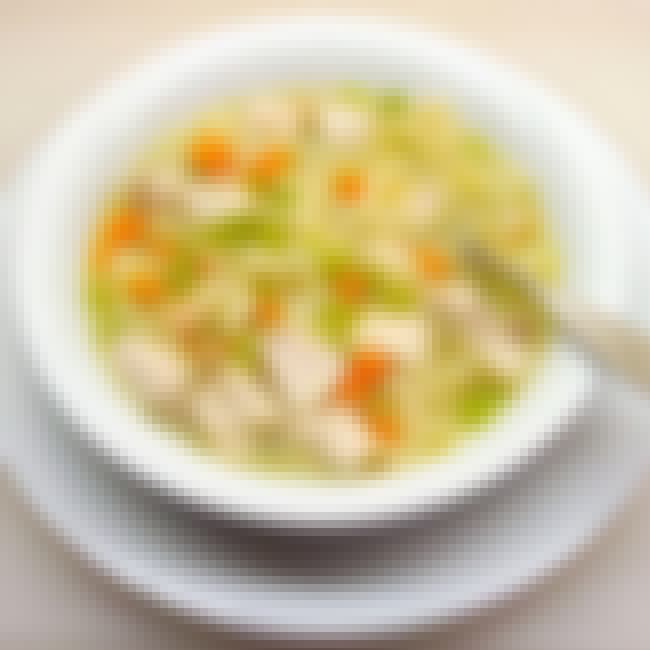 1 pound chicken breast fillets
1 pound chicken thigh fillets
vegetable oil
2 tablespoons butter
1 cup chopped onion
1/2 cup diced celery
4 cups chicken stock
2 cups water
1 cup sliced carrot
1 teaspoon salt
1/2 teaspoon cracked black pepper
1/2 teaspoon minced fresh parsley
2 cups egg noodles
- Preheat oven to 375 degrees.
- Rub a little vegetable oil over the surface of each piece of chicken; arrange on a baking sheet.
- Bake for 25 minutes; remove chicken from oven and set it aside to cool.
- Melt butter in a large saucepan over medium heat; saute onion and celery in the saucepan for 4-5 minutes.
- Dice chicken; add to the pot along with remaining ingredients, except noodles.
- Bring soup to a boil; reduce the heat and simmer for 30 minutes.
- Add noodles and simmer for another 15 minutes until noodles are tender; serve with a pinch of minced fresh parsley sprinkled on top.
Also Ranked
#84 on The Most Comforting Comfort Food
#12 on The Best Snacks Under 100 Calories
#14 on The Best-Tasting Leftover Foods
#34 on The Most Cravable Chinese Food Dishes

Would you try this?
see more on Chicken Noodle Soup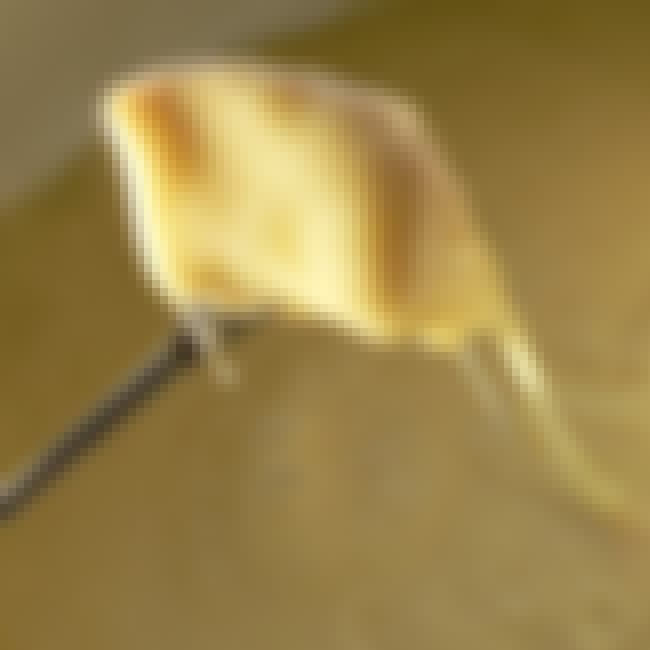 1pkg. (8 oz.) KRAFT Extra Thin Swiss Cheese Slices, cut into thin strips
1Tbsp. flour
1clove garlic, cut in half
1cup dry white wine
1Tbsp. Kirsch (cherry brandy)
1/8 tsp. salt
1dash each ground nutmeg and white pepper
1loaf (16 oz.) French bread, cubed
- Toss cheese with flour in medium bowl; set aside.
- Rub heavy saucepan with garlic; discard garlic.
- Add wine; heat until bubbles rise to surface, and do not boil.
- Add 1/2 cup of cheese mixture; stir constantly with wooden spoon until cheese is melted.
- Repeat until all of the cheese has been added; continue to stir on medium-low heat until cheese mixture thickens.
- Stir in kirsch and seasonings.
- Transfer fondue to heated fondue pot; keep fondue bubbling while serving.
- Dip bread chunks into fondue; as fondue becomes too thick, add a small amount of additional wine.

Would you try this?