Attractions

List of Famous Sydney Buildings & Structures

List of the famous landmarks that make up the Sydney skyline, listed alphabetically with photos when available. Sydney architectural landmarks as well as other major buildings, dwellings, and other structures in Sydney are included on this list. Information about these Sydney buildings is included on this list, such as when the building first opened and what architectural style it falls under. List includes both new buildings in Sydney and older historic landmarks.
This list contains buildings like Sydney Opera House and Chifley Tower.
This list answers the question, "What are the most famous buildings in Sydney?"
This is a good reference for research into the historical architecture in Sydney. Famous architectural houses within the city of Sydney are included as well, sometimes by address, other times listed by the name of the original home owner.
1 Bligh Street is a skyscraper in Sydney, New South Wales, Australia. The modern style office building is located in the Sydney central business district overlooking Circular Quay, the Sydney Harbour and the Sydney Harbour Bridge. ...more on Wikipedia
City/Town: New South Wales, Australia
Opened: May 01 2011
Structural Height (m): 154.4
Floors: 29
Architecture Firm: Ingenhoven Architects, Architectus
Created By: Ingenhoven Architects, Architectus
Style: Modern architecture
AMP Centre is a Sydney skyscraper located at 50 Bridge Street, Sydney NSW Australia. It was built in 1976 and consists of 45 floors. It is used for commercial offices and made of concrete, glass and steel. The Centre's roof height is 188m, and it was the tallest building in Sydney until the MLC Centre was completed in 1977. The architect is Peddle Thorp & Walker. ...more on Wikipedia
City/Town: New South Wales, Australia
ANZ Bank Centre is a Premium Grade commercial office building in Sydney, Australia. The skyscraper measured to the top of its roof is 180m tall. The glass style building was designed by Francis-Jones Morehen Thorp, a Sydney based architectural firm and construction was carried out by Grocon, a Melbourne based developer. . Located at 161 Castlereagh Street, a large pedestrian plaza links Castlereagh Street with Pitt Street. The tower mostly feature commercial use, with the ANZ Bank signing up for naming rights and a large amount of floor space. Retail space will be available at ground level with frontages to both Castlereagh and Pitt Streets. The topping out ceremony, marking the completion ...more on Wikipedia
City/Town: New South Wales, Australia
Opened: Jan 01 2010
Structural Height (m): 195.0
Floors: 46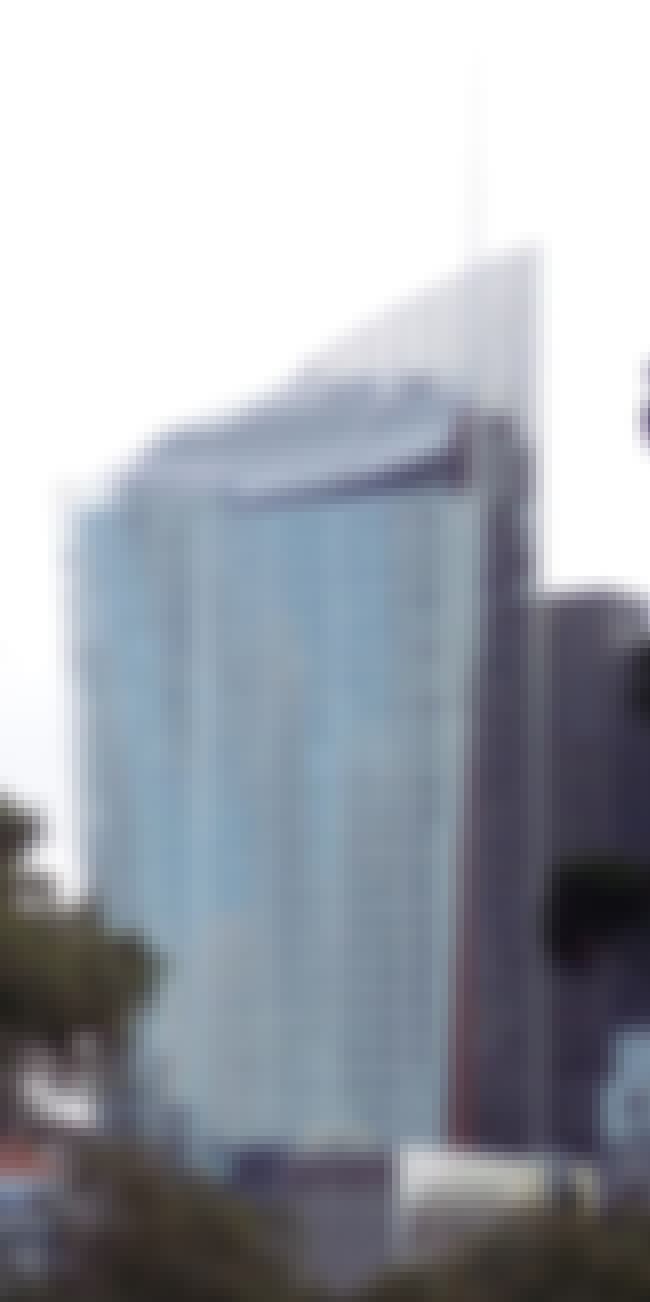 Aurora Place is the common name of Renzo Piano's award-winning office tower and residential block on Macquarie Street in Sydney, Australia. Its official name is the RBS Tower building. The 41-storey structure is 218 m high to the top of the spire and 188 m to the roof. The building has an unusual geometric shape where not one panel is parallel to any grid. The east façade bulges out slightly from its base, reaching its maximum width at the top floors. The curved and twisted shape of east façade is aimed to correspond spatially with Sydney Opera House and to represent the sublime marine environment of the harbour. The exterior glass curtain-wall extends beyond the main frame, creating an ...more on Wikipedia
City/Town: New South Wales, Australia
Opened: Jan 01 2000
Structural Height (m): 218.0
Floors: 41
Architect: Renzo Piano
Created By: Renzo Piano