Food
History's Most Notorious Gangsters' Favorite Recipes

758 votes
212 voters
7.8k views
10 items
List Rules Vote up the recipes you will actually try.
Thanks to notable films like The Godfather and Goodfellas, Italian-American life now harbors at least two major stereotypes: the expectation of delicious home cooking and the assumption of Mafia connections. The truth is, everyone enjoys good food, and famous gangsters from around the world are no exception. From the mean streets of 1940s Los Angeles to the end credits of Martin Scorsese's best mafia movies, delectable recipes have often tempted America's most notorious underworld bosses.
Over the decades, some of these recipes have filtered out to the public for everyone to enjoy. If you've ever thought, "What did Al Capone eat?" you can now find out for yourself. A number of classic, delicious gangster recipes are free to cook up in your home kitchen, and the best restaurants visited most frequently by notorious families have set the standard for classic dining.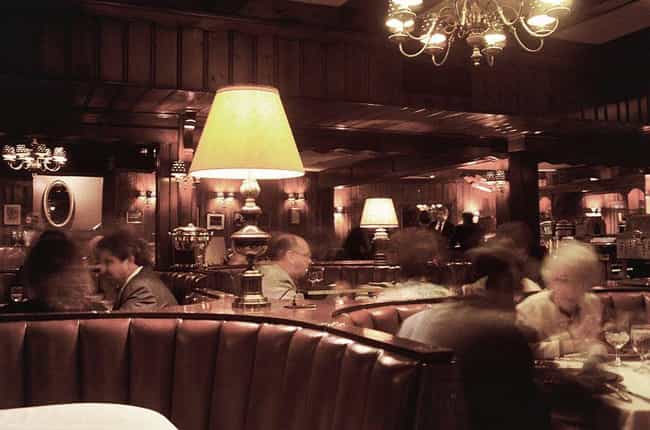 Mickey Cohen: Formosa Café's Sticky Ribs
The swanky Formosa Café in Los Angeles has unclear origins, but its train car interior and Hollywood celebrity clientele have long made it a favorite. Mickey Cohen and his hired muscle Johnny Stompanato also enjoyed meals at Formosa frequently in the late 1940s and early '50s.
By then, Formosa was serving Cantonese comfort food cooked up by chef Lem Quon. Quon's stepson Vince Jung eventually took over the restaurant and provided the recipe for Formosa's classic sticky ribs.
Formosa's Sticky Ribs:
2 tbsp. kosher salt
2 tbsp. cracked black pepper
1 tbsp. cinnamon
1 rack baby back ribs
2 tsp. peanut or vegetable oil
2 tbsp. garlic, chopped
1/2 cup orange juice
1/4 cup sweet soy sauce (kecap manis)
3 tbsp. sweet chili sauce
1 tsp. black sesame seeds, for garnish
1 scallion, chopped, for garnish
Find out how to cook the ribs at the Cooking Channel's website.

Will you try this?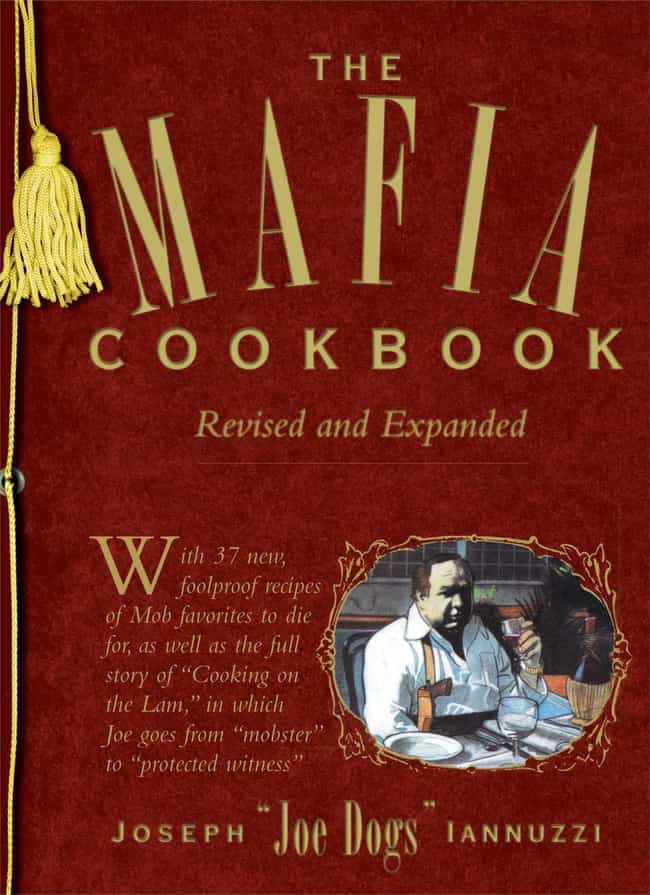 Joseph Iannuzzi: Shrimp Scampi
Joseph Iannuzzi worked for the Gambino family before they turned on him in 1981. Iannuzzi spent decades informing on the Gambinos for the FBI, becoming something of a media personality with his nickname "Joe Dogs." He also went by "Joe Diner" - a reminder that Iannuzzi was quite the chef and made more than a few meals for his peers.
Iannuzzi's Mafia Cookbook includes both amusing stories and delectable recipes, including this one for shrimp scampi.
Joseph Iannuzzi's Shrimp Scampi:
2 lbs. jumbo shrimp
2 sticks butter
1 shallot, chopped fine
3 cloves garlic, crushed and chopped fine
2 cups sour cream
2 tbsp. chopped dried chives
1 tsp. garlic powder
1/4 tsp. white pepper
1 tsp. Accent seasoning (optional)
Put all the ingredients together following the recipe in Iannuzzi's book and serve over rice.

Will you try this?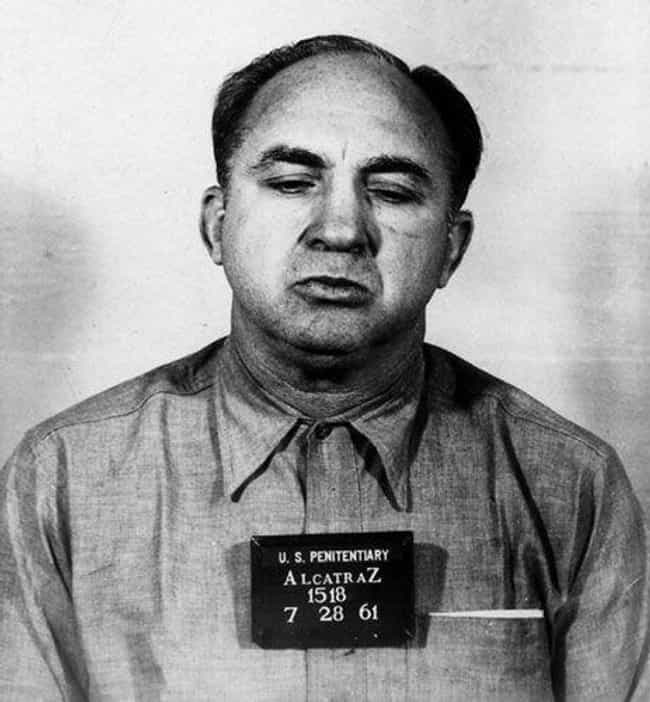 Mickey Cohen: Cole's French Dip Sandwich
Mickey Cohen was among the most powerful bosses in Los Angeles in the '40s. He made alliances with Al Capone and Bugsy Siegel before inheriting the LA underworld for himself. Cohen was said to hold court daily at Cole's, and had little patience for anyone who triggered his short temper, occasionally taking them into an adjoining storage room.
Like everyone at Cole's, Cohen scarfed down their famous French dip sandwiches. While the recipe isn't public, they do hint that their au jus is "basically a bone broth" and cooks two or three days before being served.
What's Cooking America provides a recipe that is probably similar to Cole's secret one, allowing curious chefs to get close to the real thing.
Cole's French Dip Sandwiches:
French Dip Sandwich:
1 (4-lb.) beef rib eye, sirloin, or tenderloin roast
1/2 cup black pepper, coarsely ground
8 French rolls
Dipping Sauce Ingredients:
Beef juices from cooking pan
1 (10.5 oz.) can beef stock or beef broth
1/2 cup water
Salt and pepper to taste
The step-by-step recipe is available at the What's Cooking America website.
Will you try this?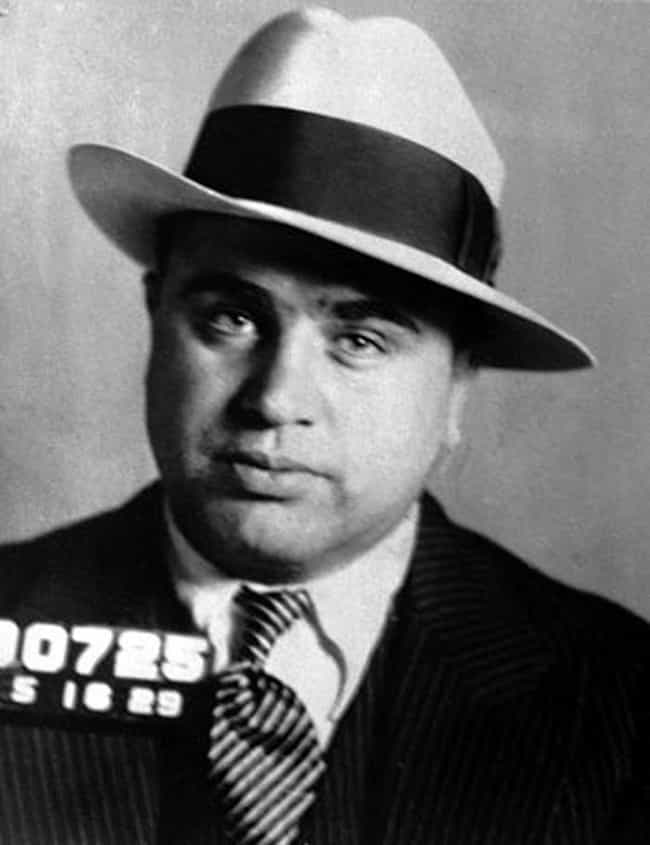 Al Capone: Secret Spaghetti Recipe
Since 2010, Capone's family has become legally involved in the distribution of Al Capone's famous secret spaghetti sauce. Capone was notorious for a lot of shenanigans, but he was also known by his family and friends for being passionate about Italian cooking. Accordingly, he guarded a number of his favorite recipes closely.
Capone's famous spaghetti sauce is still pulling punches decades after the end of his reign.
Al Capone's Secret Spaghetti Recipe
2 tsp. salt
1 tbsp. vegetable oil
1 cup parsley leaves
3/4 cup walnut pieces
2 cloves garlic, peeled and chopped
1 lb. fresh or dried spaghetti
2 cup extra-virgin olive oil
3/4 cup grated Parmesan cheese
Salt and freshly ground pepper
1/2 cup chopped or sliced tomato for garnish

Will you try this?