Bands/Musicians

The Best Synthesizer Bands/Artists

112 votes
40 voters
8.5k views
9 items
We hope you love the products we recommend! Just so you know, Ranker may collect a share of sales or other compensation from the links on this page. Oh, and FYI — prices are accurate and items in stock as of time of publication.
Synthesizer artists list, with photos, ranked best to worst by votes. List of good synthesizer bands includes a filter so you can sort by the groups's label and what albums they've put out. This list of the top synthesizer bands in the world includes all musicians who have released recordings that have gotten distribution, and is an up-to-date list. Synthesizer groups and artists are shown below along with any additional genres in which their music belongs. If available, you can also see information about where all synthesizer bands on this list got started. These are truly the greatest synthesizer bands of all time, since the most famous synthesizer artists ever are listed, and the order is decided by actual fans of the best synthesizer music.
You can click on the synthesizer band names to see more information about that particular notable synthesizer group. If they're near the top of the best synthesizer artist list, though, then they should have at least some information available. All the top synthesizer bands named on the list also have discographies on their pages if you click on the synthesizer band names themselves.
Examples include Julien-K and Laid Back. Your opinions matter! Vote on what you think is the best on this list to see those item srise to the top. List includes choices like Dax Riders and Module so that if you care about this subject, you can vote on at least one thing.
All important, significant and iconic names in synthesizer music history deserve your votes, so make sure to choose wisely. You can only vote once on this list.
The list includes all new synthesizer bands, and if there are any missing on the list, you can always add them yourself. Just make sure they aren't already on the list and check your spelling, because this is already an accurate compilation of the best examples of synthesizer, as well as a good place to start if you're asking yourself, or friends, exactly how to get into synthesizer music. Especially since the bands at the top of the list will at the very least be the best choices if you're looking for a list of good synthesizer bands with which to start out. No point in listening to them if they aren't actually good or even half-way decent synthesizer bands.
This list answers the questions "who are the best synthesizer bands of all time?" and "who is the greatest synthesizer musician ever?"
If you know enough about the genre, please vote based on the quality of the band's music instead of just voting for the most popular synthesizer bands that you might've heard of, but not really listened to closely enough to cast an informed vote.
Share your votes with your friends. (9 items)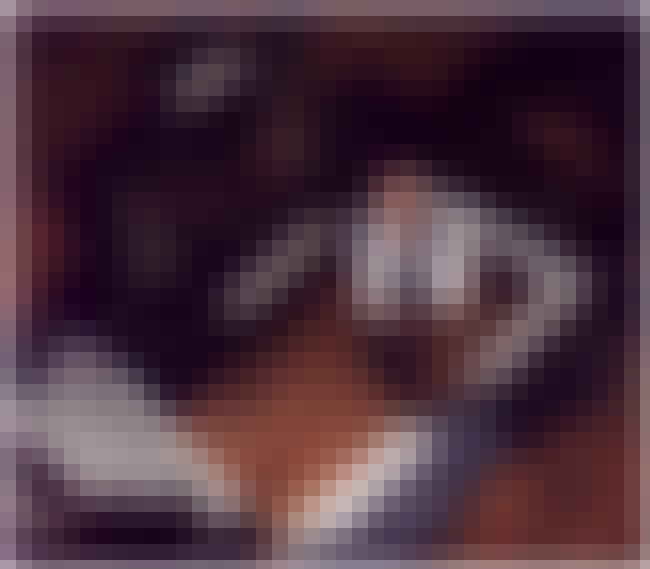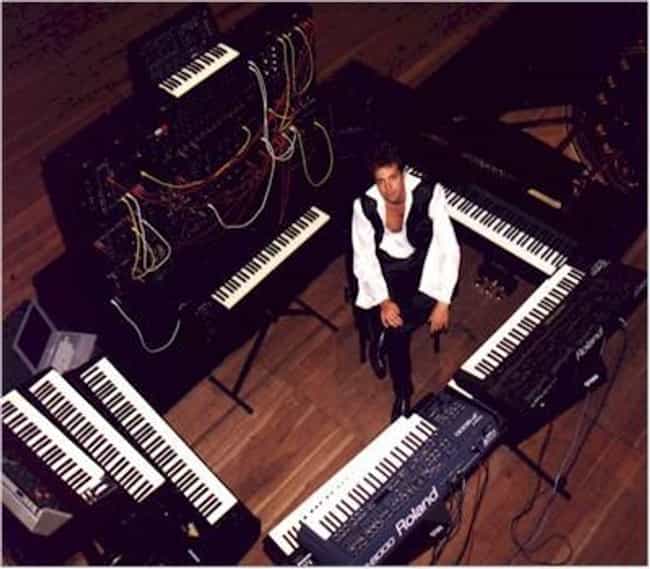 Eloy Fernando Fritsch is an electronic musician, keyboard player and main composer of Brazilian progressive rock band Apocalypse. As a solo artist he creates cosmic new-age music. ...more on Wikipedia
Genres (Music): New Age music, Electronic music, Progressive rock, Space music
Albums: Space Music, Past and Future Sounds 1996–2006, Atmosphere, Mythology, Cyberspace, + more
Nationality: Brazil
Labels: Musea
Career Began: Brazil
Also Ranked
#30 on The Greatest Keytarists of All Time

Agree or disagree?
see more on Eloy Fritsch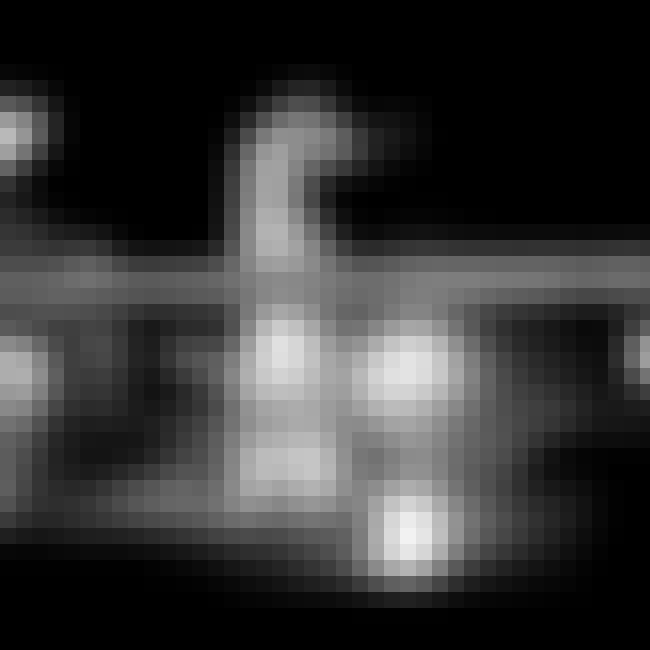 Kling Klang are a five-piece experimental rock band from Liverpool consisting of four synth players and a drummer. The band formed in mid-1999 as a three-piece. They used cheap synths and old drum machines. This lineup released the singles Untitled@33rpm and Vander. In 2001 Kling Klang became a five-piece outfit by adding a drummer and extra synth players. They released a 7" record "Nexus/Apex", which embraced drone, repetition and melody. In June 2002 they, along with German performance artist Mister B, presented Esthetik Of Destruction. It was performed in a Liverpool warehouse, with 14 televisions converted to transform sound into optical effects. Kling Klang's Superposition EP was ...more on Wikipedia
Genres (Music): Synthesizer
Albums: The Esthetik Of Destruction, The Superposition
Labels: Guided Missile, Rock Action Records
Career Began: Liverpool, United Kingdom

Agree or disagree?
see more on Kling Klang
Laid Back are a Danish electronic music duo group from Copenhagen, formed in 1979. The duo consists of John Guldberg and Tim Stahl. They are best known for the hits "Sunshine Reggae" and "White Horse" from 1983 and "Bakerman" from 1989. ...more on Wikipedia
Genres (Music): Synthpop, New Wave, Pop music, Dance-punk, Electro, + more
Albums: ... Keep Smiling, Rock Your World, B-Boy Mix, Why Is Everybody in Such a Hurry!, Grand Collection, + more
Labels: Ariola Records, Sire Records, Bertelsmann Music Group, Warner Bros. Records, EMI Records
Career Began: Copenhagen, Denmark
see more on Laid Back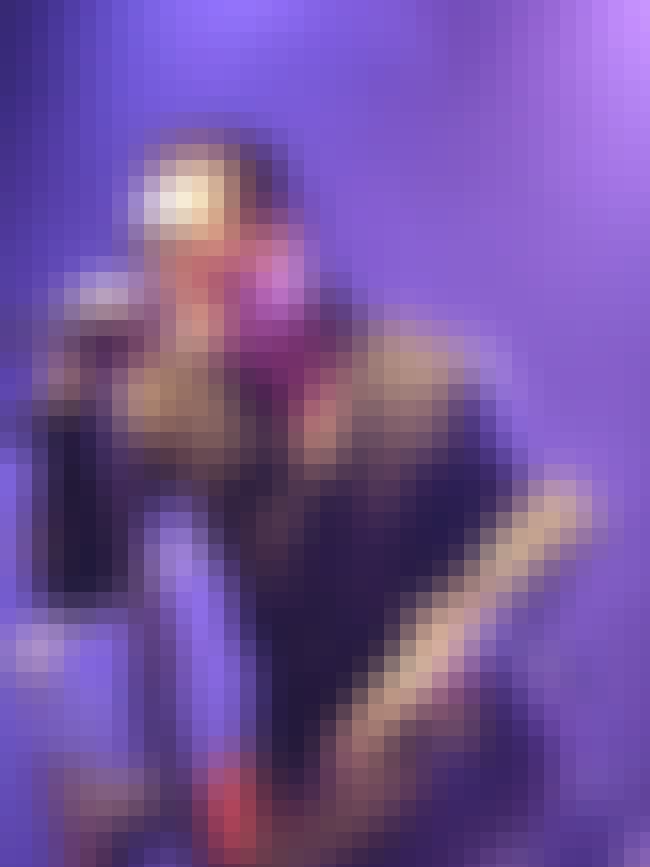 Julien-K is an electronic music group based in Long Beach, California that began as a side project for electronic music created by Amir Derakh and Ryan Shuck from Orgy, with the later addition of Elias Andra and Brandon Belsky. The band's name comes from the movie American Gigolo, where Richard Gere's character was named Julian Kaye. Their debut album, Death to Analog, which was mixed by Tim Palmer, was released on March 10, 2009 in the U.S., and later on March 5, 2010 in Europe. The album was initially planned to be released on February 17, 2009, the date the United States switched from analog to digital television. Julien-K's second album We're Here With You was released on January 23, ...more on Wikipedia
Genres (Music): Synthpop, Dance-punk, Industrial rock, Indietronica, Synthesizer, + more
Albums: SDS Sessions V.1, Sonic Heroes Official Soundtrack, Death to Analog, We're Here With You, Kick the Bass Remixes, + more
Labels: Metropolis Records
Career Began: Long Beach, California, United States of America

Agree or disagree?
see more on Julien-K