Buildings
List of Famous Tacoma Buildings & Structures

Updated June 8, 2017
6k views
19 items
List of the famous landmarks that make up the Tacoma skyline, listed alphabetically with photos when available. Tacoma architectural landmarks as well as other major buildings, dwellings, and other structures in Tacoma are included on this list. Information about these Tacoma buildings is included on this list, such as when the building first opened and what architectural style it falls under. List includes both new buildings in Tacoma and older historic landmarks.
Buildings on this list include Henry Drum House and William Ross Rust House.
This list answers the question, "What are the most famous buildings in Tacoma?"
This is a good reference for research into the historical architecture in Tacoma. Famous architectural houses within the city of Tacoma are included as well, sometimes by address, other times listed by the name of the original home owner.
The Albers Brothers Mill is a historic mill and contemporary apartment building located in Tacoma, Washington, United States. The building was listed on the National Register of Historic Places in 1984. ...more on Wikipedia
City/Town: Tacoma, Washington, USA
2
Working Waterfront Maritime Museum
The Working Waterfront Maritime Museum is a Maritime Museum located in Tacoma, Washington, USA. The museum sits on the Thea Foss Waterway. Along with the Discovery Wharf Children's Activity Area, the WWMM is a part of the Foss Waterway Seaport, a 501c3 non-profit organization founded in 1996. In conjunction with the Foss Waterway Development Agency, the Seaport seeks private and public funds to support its mission statement. The Working Waterfront Maritime Museum is dedicated to creating "a permanent education and activity venue on the Tacoma waterfront". ...more on Wikipedia
City/Town: Tacoma, Washington, USA
City/Town: Tacoma, Washington, USA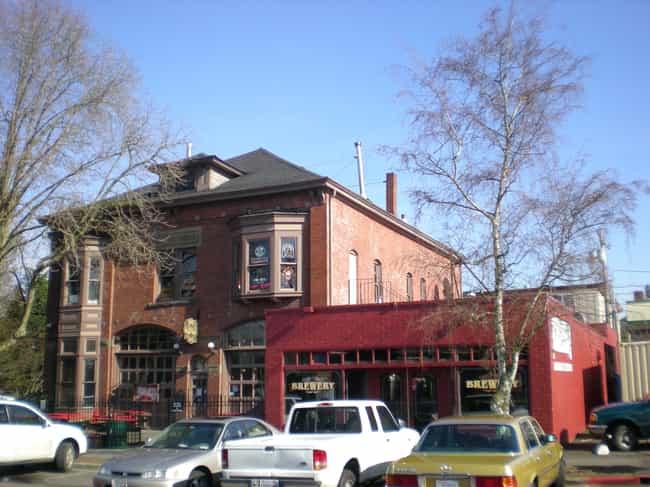 Engine House No. 9 in Tacoma, Washington is a fire station built in 1907. The building was placed on the National Register of Historic Places in 1975. Currently, the building houses a pub which brews its own beer. ...more on Wikipedia
City/Town: Tacoma, Washington, USA
Opened: Jan 01 1907