Attractions

List of Famous Tahlequah Buildings & Structures

List of the famous landmarks that make up the Tahlequah skyline, listed alphabetically with photos when available. Tahlequah architectural landmarks as well as other major buildings, dwellings, and other structures in Tahlequah are included on this list. Information about these Tahlequah buildings is included on this list, such as when the building first opened and what architectural style it falls under. List includes both new buildings in Tahlequah and older historic landmarks.
Leonard M. Logan House and Cherokee National Capitol are included on this list.
This list answers the question, "What are the most famous buildings in Tahlequah?"
This is a good reference for research into the historical architecture in Tahlequah. Famous architectural houses within the city of Tahlequah are included as well, sometimes by address, other times listed by the name of the original home owner.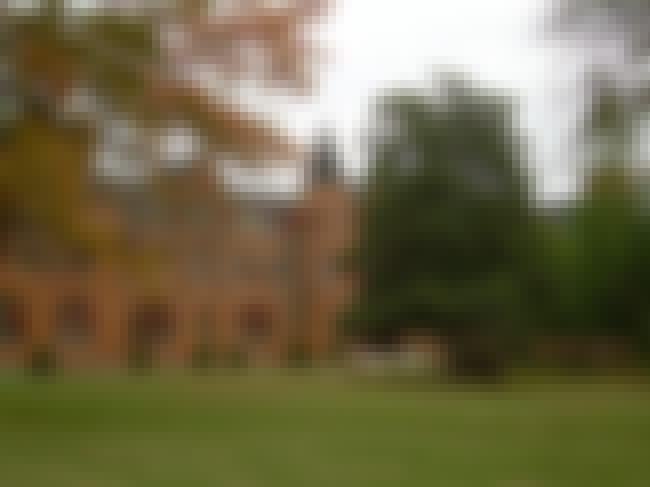 1
Cherokee Female Seminary
The Cherokee Female Seminary, serves as the centerpiece of Northeastern State University, located in Tahlequah, Oklahoma, United States. The building was constructed to replace the original Cherokee Female Seminary that burnt to the ground Easter Sunday 1887. The Cherokee Council chose to rebuild the school on a 40-acre site north of Tahlequah. Two years later, on May 7, 1889, the dedication ceremonies were held in honor of the new building. The Female Seminary was owned and operated by the Cherokee Nation until March 6, 1909 when the State Legislature of Oklahoma passed an act providing for the creation and location of Northeastern State Normal School at Tahlequah, Oklahoma, and for the ...more on Wikipedia
City/Town: Tahlequah, Oklahoma, USA
Style: Gothic Revival architecture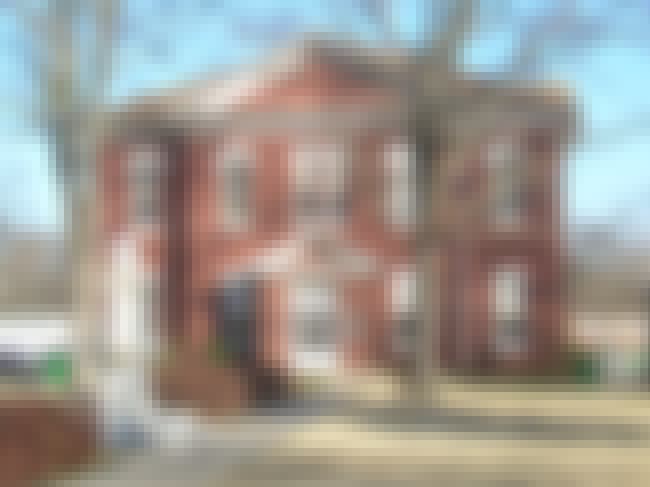 2
Cherokee National Capitol
The Cherokee National Capitol, in Tahlequah, Oklahoma, was the capitol building of the Cherokee Nation from 1869 to 1907, when Oklahoma became a state. The Cherokee Nation had set up its government quickly after removal to Indian Territory in 1838. In addition to establishing its courts and council, the Nation built seminaries for both male and female students, as education was highly valued. The capitol was constructed from 1867-1869 following the American Civil War. The brick building was designed in the late Italianate style, a style unusual for Oklahoma by C. W. Goodlander. Originally it housed the nation's court as well as other offices. The capitol was designated a National Historic ...more on Wikipedia
City/Town: Tahlequah, Oklahoma, USA
Style: Italianate architecture
The Cherokee National Jail or Cherokee National Penitentiary was built in 1874 as part of a governmental complex for the Cherokee Nation in Tahlequah, Oklahoma. It served the Cherokee Nation until it was sold to Cherokee County, Oklahoma, which used it as a jail into the 1970s. The prison, as built in 1874 for $6000, was a two-story building with a basement. The sandstone structure measures 48 feet by 35 feet. The second floor has been removed and replaced with a flat roof. There are two sandstone porches on the main level, front and back, with hipped roofs. The Cherokee National Jail was placed on the National Register of Historic Places on June 28, 1974. The jail is now a museum, named the ...more on Wikipedia
City/Town: Tahlequah, Oklahoma, USA
4
Cherokee Supreme Court Building
City/Town: Tahlequah, Oklahoma, USA