Comedy

Take This Waltz Movie Quotes

99 votes
59 voters
32.5k views
8 items
We hope you love the products we recommend! Just so you know, Ranker may collect a share of sales or other compensation from the links on this page. Oh, and FYI — prices are accurate and items in stock as of time of publication.
'Take This Waltz' movie quotes include some of the best, most memorable lines from this 2012 comedy-drama film starring Michelle Williams and Seth Rogen. Williams is freelance writer Margot, a woman struggling with an attraction for Daniel (Luke Kirby), an attractive artist who lives across the street from her. Margot's feelings, not surprisingly, cause big problems in her five-year marriage to Lou (Rogen). If you see your favorite quote from 'Take This Waltz' listed here, be sure to vote for it (and vote down any quotes you don't like). Also, feel free to add any 'Take This Waltz' film quotes that are missing from this list.
'Take This Waltz' is directed by Sarah Polley ('Away from Her'), and also stars Sarah Silverman, Aaron Abrams and Jennifer Podemski. When Margot meets Daniel, there's an instant attraction and chemistry between the two. Margot assumes she'll never see Daniel again, so she's at once distressed, shocked and excited to learn that he lives just across the street from her and her husband, cookbook writer Lou. Margot and Daniel develop a friendship, though each seems to want more. Can Margot come to grips with her attraction to Daniel and not jeopardize her marriage to Lou?
What are the best Take This Waltz quotes? Take a look at this list and see for yourself.
If you're interested in great movie quotes from other films, check out some of these lists for the best lines from
'Seeking a Friend for the End of the World,'
'People Like Us,'
'To Rome With Love,'
'Moonrise Kingdom,'
'Damsels in Distress,'
'Jeff Who Lives at Home,'
'The Vow,'
'50/50,'
'Bernie,'
'Safety Not Guaranteed,'
'Crazy, Stupid, Love'
'Wanderlust,'
and
'Darling Companion.'

Geraldine: "Life has a gap in it, it just does. You don't go crazy trying to fill it..."
Geraldine (Sarah Silverman) is Lou's sister, and Margot's close friend. When Margot expresses her concerns about everything that's happening, and what she may (or may not) be missing, Geraldine offers some sage advice. Margot would do well to listen to her.
Should this be higher or lower?
Margot: "I remember when my niece, Toni, was a newborn, I'd babysit her and sometimes she'd cry, like babies do. Nine times out of ten I could solve the problem, I could figure it out, but...sometimes when I'm walking along the street and a shaft of sunlight falls in a certain way across the pavement and I just want to cry. And a second later, it's over. And I decide, because I'm an adult, to not succumb to the momentary melancholy and I had that sometimes with Toni. She just had a moment like that. A moment of not knowing how, or why, and she just let herself go into it. And there was nothing anyone could do to make it any better -- it was just her, and the fact of being alive, colliding."
Should this be higher or lower?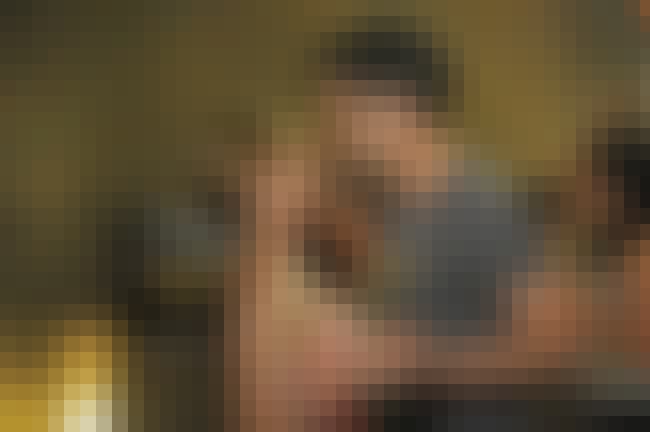 Daniel: "What are you afraid of?"
Margot: "I'm afraid of wondering if I'll miss it."
What is Margot afraid she'll miss? She's in a (supposedly) happy marriage with Lou, but she seems to long for more. Her infatuation and lust for Daniel makes that pretty clear. Is she afraid of having an affair with Daniel, because it will confirm her fears, that she's somehow missing out on true happiness?

Should this be higher or lower?

Margot: "So you met my husband."
Daniel: "He seems to love you very much."
Margot: "He does. And I love him."
Daniel: "Is that what you came here to tell me."
Daniel is absolutely correct: Margot's husband, Lou (Seth Rogen), does love her, very much. They've been married for five years, and they seem to be happy. Are they, though? How can they be if Margot is so attracted to Daniel?
Should this be higher or lower?