Movie Quotes
Tale of Tales Movie Quotes

26 votes
24 voters
1.3k views
Tale of Tales movie quotes bring the stories in Pentamerone by Giambattista Basile to the big screen in a feature film adaptation. Edoardo Albinati, Ugo Chiti, Matteo Garrone and Massimo Gaudioso adapted the tales into a screenplay which was directed by Matteo Garrone. After appearing at the 2015 Cannes Film Festival, Tale of Tales opened in the United States on April 22, 2016.
In Tale of Tales, three stories are told. In the first, the King and Queen of Longtrellis (John C. Reilly and Salma Hayek, respectively) are desperate to have a child. They visit a necromancer (Franco Pistoni) who, among other things, tells them that to have a child, someone else must die. They agree to the demands and eventually have a son, Elias (Christian Lees), but when the boy flees, the Queen accepts another deal to get him back, which has deadly consequences.
In The Flea, the King of Highhills (Toby Jones) raises a flea as a pet, feeding it meat until it grows insanely large but eventually dies. The King goes on to offer his daughter's hand in marriage to anyone who can solve a riddle about the flea, something that leads his daughter, Violet (Bebe Cave) to marry an ogre (Guillaume Delaunay), a union that does not end well at all.
In The Two Old Women, the King of Strongcliff (Vincent Cassel) hears a woman singing and seeks her out. That woman, however, Dora (Hayley Carmichael) is an old lady who tricks the King into bed. When the King realizes who she is, he flings her out the window. A witch saves her and gives her the body of a much younger woman (Stacy Martin). The younger woman and the King marry, but what remains is Dora's secret, something known by her elderly sister Imma (Shirley Henderson).
Tale of Tales
brings a unique look at classic fairy tales to theaters already showing the likes of
A Hologram for the King
,
The Huntsman: Winter's War
,
Elvis & Nixon
,
Criminal
.
The Equilibrium of the World Must Be Maintained
Necromancer: Every new life calls for a life to be lost. The equilibrium of the world must be maintained. Are you willing to accept the risk?
Queen of Longtrellis: What must we do?
In the story of the queen, the Queen of Longtrellis wants nothing more than a child so she visits the necromancer for some help. He offers to help her, but the consequence of her need means the certain death of someone else.
Should this be higher or lower?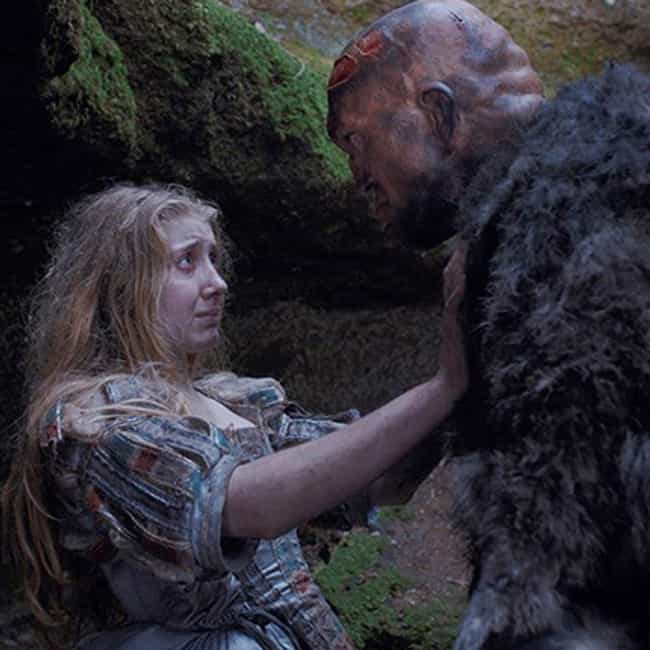 King of Highhills: Before long, you will be old enough to be married.
Violet: Then find me a husband.
The King of Highhills is adamant that daughter Violet have a husband as a way to heal after the death of his pet flea (yes, really). While Violet isn't too eager to marry just anyone, she does listen to what he orders her to do.

Should this be higher or lower?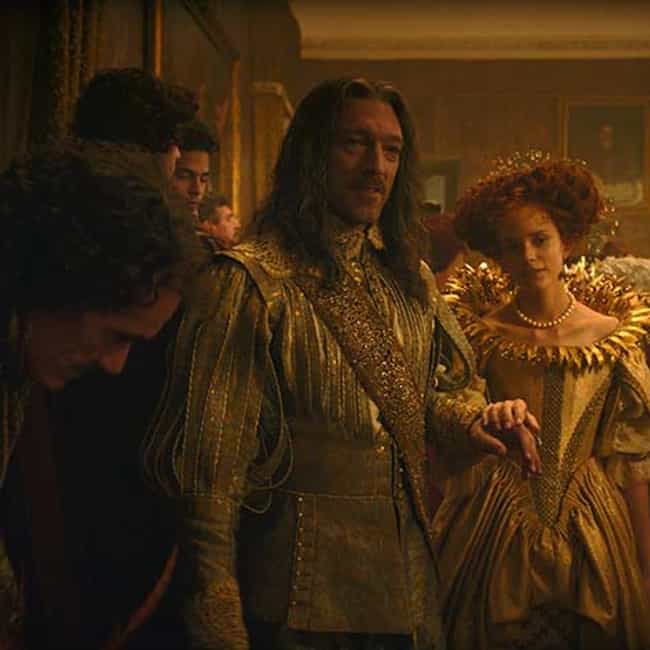 Who Sings with Such a Beautiful Voice?
King of Strongcliff: Who sings with such a beautiful voice?
Hearing the beautiful singing voice of a woman below, the King of Strongcliff yells out his window asking the woman to identify herself. He thinks she is a gorgeous young lady, but that might not be entirely accurate, at least not yet.

Should this be higher or lower?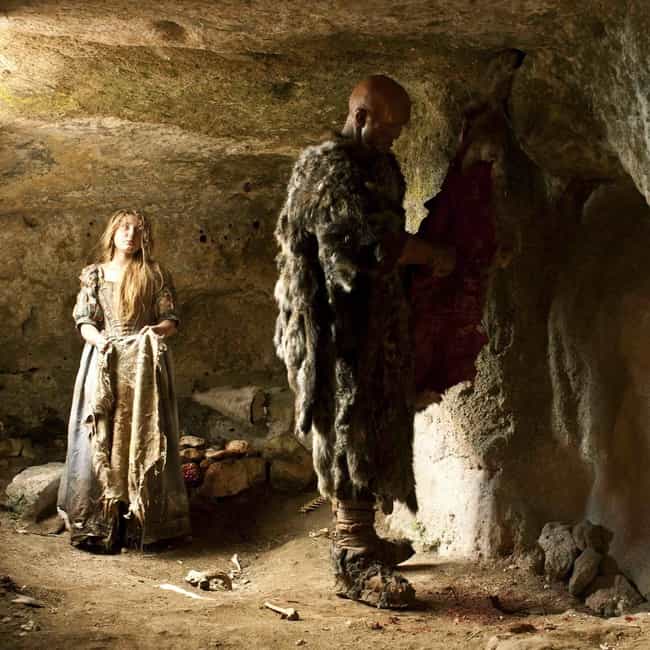 Read the Part Where They Kiss
Violet: Could you just read the part where they kiss?
Violet, albeit a young lady, has a love of romance, something she didn't exactly get when her father found an ogre to be her husband. To fill this void, she asks for all the gushy parts of a book be read to her.

Should this be higher or lower?