Makeup Junkie
Everything You Need To Know About The Tati Westbrook And James Charles Feud

The mentorship turned friendship between Tati Westbrook and James Charles has long been known in the beauty influencer community. Tati Westbrook's husband and the star herself have both helped James Charles in his career, from mentioning the James Charles Morphe palette on her channel to actually helping him negotiate better deals so he could make millions of dollars.
The pair have met each other's families and James Charles has been a staple at Tati Westbrook's house. However, the beauty YouTuber power duo seemed to have cut ties - and in the most dramatic way possible. The James Charles and Tati Westbrook feud all seemingly began in April with the James Charles Coachella debacle and a slight to the Tati Westbrook brand. But if you ask Tati Westbrook, it started much sooner than that.
Wondering why James Charles lost millions of followers out of nowhere? Find out all about the Tati Westbrook James Charles feud below, from the CoverBoy's alleged betrayal to what the Tati Westbrook Halo Beauty brand has to do with anything. And once you've figured out all the tea on this feud, check out our list of all James Charles' scandals, and you'll be shook the house.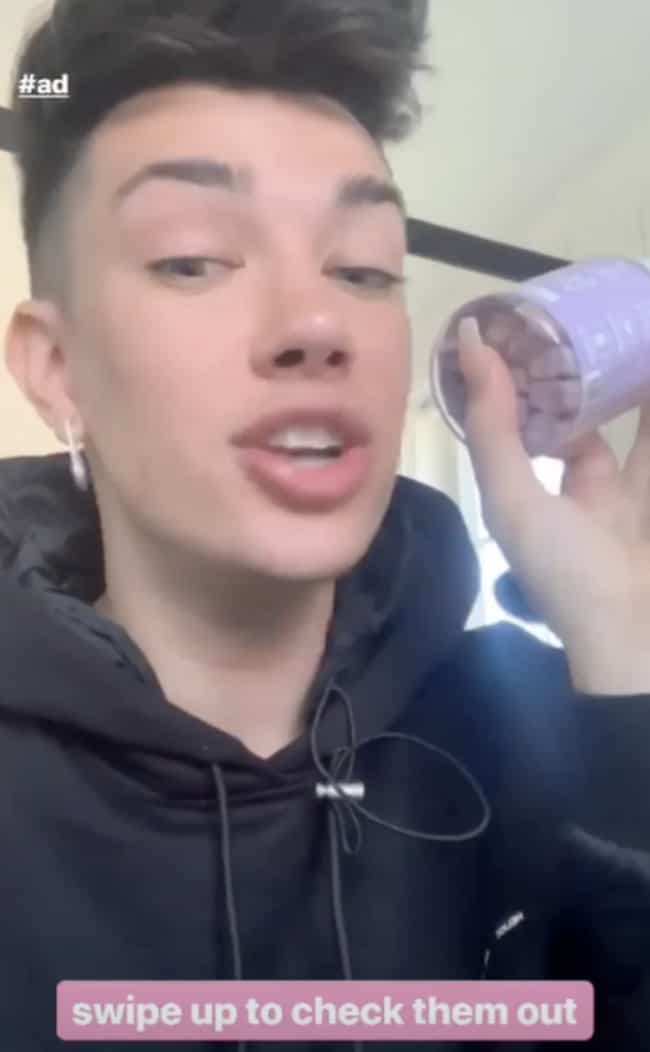 It All Began With An Instagram Post
The drama began after James Charles posted an Instagram story hawking Sugar Bear Hair gummy vitamins on April 22, 2019.
The vitamins have been advertised on social media by the likes of Kylie Jenner, Khloe Kardashian, and Emily Ratajkowski. So why is this such a big deal? James Charles' good friend Tati Westbrook happens to own Halo Beauty, a natural supplement company that is a direct rival of the celebrity-touted Sugar Bear Hair.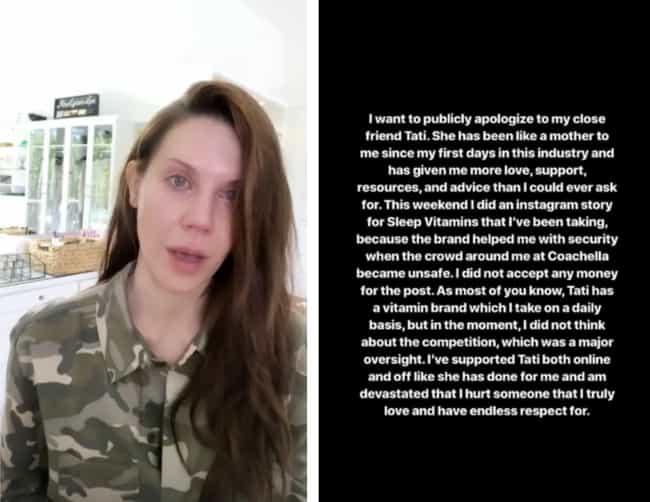 Neither YouTuber Would Just Pick Up The Phone
Tati Westbrook saw James Charles' ad, and she quickly posted her own Instagram story, looking visibly upset, as if she had been crying. "Everybody says what they need to say and uses who they need to use, and I have had enough. It's not right," Tati Westbrook said.
James Charles responded with another Instagram story, saying that Tati Westbrook had "been like a mother to me since my first days in this industry." He alleged that the only reason he promoted Sugar Bear Hair was because they helped him get artist passes and security at Coachella, after things became dangerous for him in the VIP area.
Another YouTuber Added Fuel to the Fire
Tati Westbrook kept a low profile after her emotional first video, choosing not to respond immediately to James Charles' apology. However, that all changed on May 4, 2019, when fellow beauty YouTuber Gabriel Zamora - whom Tati Westbrook said she does not know - threw himself into the ring and put Tati Westbrook on blast.
He downplayed James Charles' actions, suggesting Tati Westbrook was being dramatic for expecting him to be exclusive to her company. "All these videos are being made where James is made out to be this horrible human being, and I'm just confused what happened," he said.
Then, in the comment that would launch the most infamous YouTube video since the last beauty feud we can't forget, Zamora called Tati Westbrook to action, saying, "Girl, sit on the internet and talk about it, then." And she did.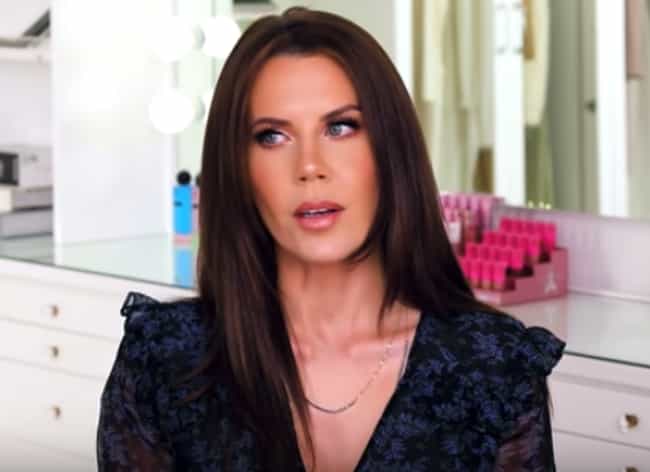 Tati Westbrook Wasn't About To Let Anyone Drag Her Name Through The Mud
On May 10, 2019, Tati Westbrook did just as Gabriel Zamora asked, releasing a 43-minute video called, "BYE SISTER ...", a title that plays on the way James Charles often addresses his fans. She begins the video with clips of Zamora urging her to talk, as well as footage of her and James Charles in better days.
The video not only calls James Charles a liar, but it goes through all of the reasons why Tati Westbrook is no longer friends with him. The beauty guru admits that, yes, she could have just addressed Charles himself with a phone call, but after getting called out herself and hearing he's been running to gossip accounts to talk about her, she needed to say her piece publicly.
So let's go through the reasons for this epic takedown.