Conspiracies
Seemingly Crazy Yet Somehow Solid Taylor Swift Conspiracy Theories

Updated March 14, 2019
13.2k votes
2.6k voters
148.9k views
14 items
List Rules Vote up the most plausible conspiracy theory about Taylor Swift.
Crazy Taylor Swift conspiracy theories are everywhere. Despite - or perhaps because of - her extreme fame, the pop starlet seems to attract weird rumors. For every tale of how Taylor Swift is the best, there are dark stories about her supposed connections to the Illuminati or her possible evil twin. And those aren't even the craziest theories about Taylor Swift - some people swear that she's the clone of a Satanic leader.
Sure, these rumors are outlandish. But how well does the public really know Taylor Swift? Her biography seems almost suspiciously straightforward: Swift was born in Pennsylvania on December 13, 1989, and moved to Nashville at age 14 to pursue a career in country music. She was signed to Big Machine Records in 2005, and became the youngest artist ever signed by Sony. Before too long, Swift crossed over into pop, raking in awards and accolades right and left. With her star-studded 1989 tour and famous girl squad, Swift seems like a popular public figure - but did her meteoric ascent distract fans from horrible secrets?
These crazy Taylor Swift conspiracy theories might just change the way you listen to "Shake It Off."
Her Open Letter To Apple Was A Pre-Planned Marketing Ploy
Swift wrote an "open letter" to Apple in 2015, explaining that she would not be making her new album, 1989, available on Apple Music because of their poor artist compensation plan. By the next morning, the tech juggernaut had announced their intent to change that policy in favor of artists, and Swift shared her album through Apple Music after all.
Theorists believe that this was a marketing stunt for 1989 that had been in the works since 2014, when Swift boycotted Spotify as well. Need evidence that Swift stirred up controversy to boost her profile? Shortly after Apple released their statement, she started starring in ads for them.
Her Relationship With Tom Hiddleston Was A Publicity Stunt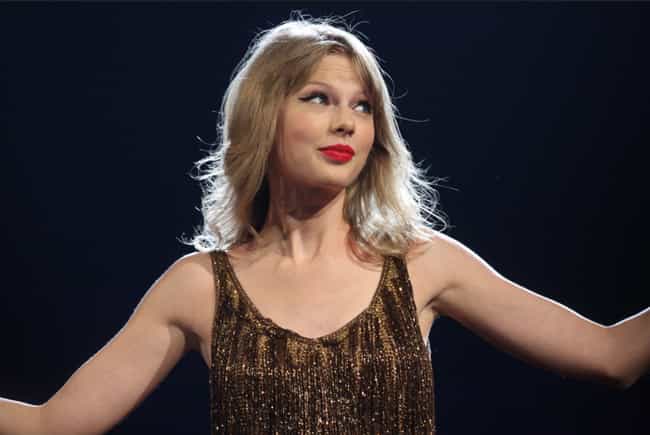 Swift has had a number of high-profile partners, many of whom have been immortalized in chart-topping songs. But 2016 seems to have been a particularly rough year for Swift; she broke up with fellow musician Calvin Harris and was fielding gossip about Kanye West's reference to her in "Famous."
Swift began dating actor Tom Hiddleston around this time, directing media attention to the unusual pairing. Theorists concocted the idea that "Hiddleswift" was a marketing ploy used to brush past the more negative press - or perhaps even the set-up for a Lemonade-style concept album.
Apparently many fans have come to believe that the only way Swift could possibly maintain her effortless look while carrying a vast array of different purses is if they are all in fact empty. As Vanity Fair pointed out, there is (probably) no way that she would be able to pose with the bag coolly across her forearm if it was riddled with all the junk most of us hoard in the depths of our own purses.
She's An Active 4Chan Member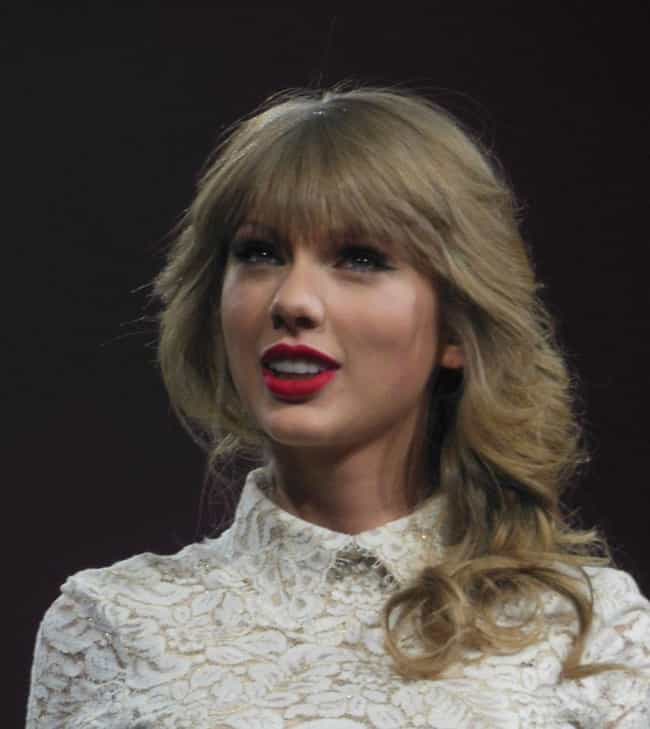 Users of the imageboard website dug through every post made by a serial anonymous poster they believe might be Swift. Users found posts and tied photos and information together to discover that the user had a cat named Meredith, just like the pop star.