Feuds
The Ongoing Feud Between Taylor Swift And Scooter Braun

When Taylor Swift's former label, Big Machine Records, was purchased on June 30, 2019, by Scooter Braun's Ithaca Holdings Group, the singer wrote a lengthy - and angry - Tumblr missive about the label's new owner, leading many music fans to ask, "Who is Scooter Braun?" His name may not be familiar to everyone, but Braun is a music industry maestro who's had a hand in the careers of many of your favorite artists. Many of them weighed in via social media to comment on the Swift-Braun controversy.
Braun's most prominent client is Justin Bieber, one of the world's biggest pop stars, but he's not just a music manager. Braun has a collection of different ventures: Aside from music, he works in film and technology, as well as gives to various charities. Even with all of his work in the public eye, his feud with Taylor Swift is what shined a light on his name.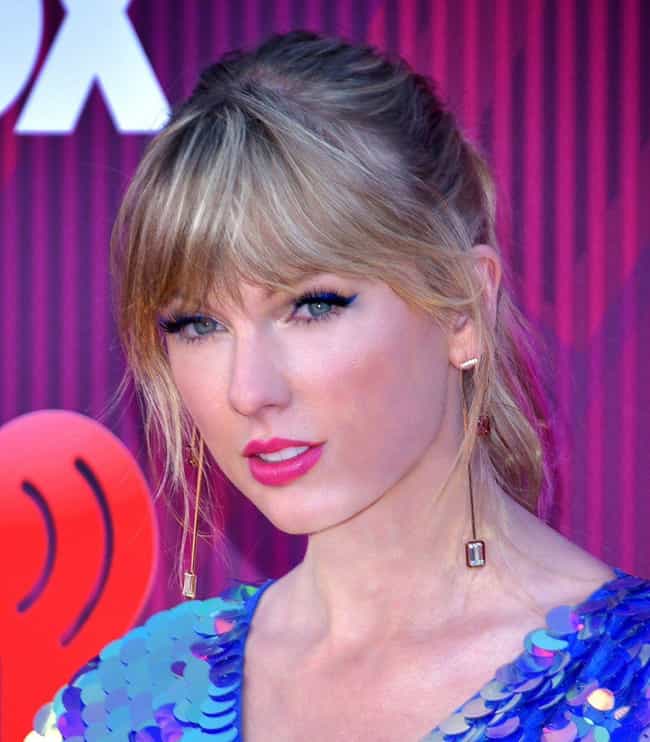 Swift Tweeted That Braun And Borchetta Have Prevented Her From Performing Any Songs From Her Back Catalog
On November 14, 2019, nearly four months after Scooter Braun and Scott Borchetta gained control of her catalog, Swift announced via Twitter that she is "not allowed to perform [her] old songs on television because [Braun and Borchetta] claim that would be re-recording [her] music" before she is legally allowed to. The news interferes with an upcoming Netflix documentary about her life, and the 2019 American Music Awards ceremony, where she will be honored as Artist of the Decade, because none of her original songs or concert and music video footage can be used.
Swift asked her fans and The Carlyle Group, which put up the money for Braun and Borchetta to buy her catalog in the first place, to "let [them] know how you feel about this." She also wants fans to help her ask other artists managed by Braun and Borchetta to "talk some sense into the men who are exercising tyrannical control over someone who just wants to play the music she wrote."
Swift further stated that Braun and Borchetta agreed to let Swift use her own music if she agreed "to not re-record copycat versions of [her] songs" when she is permitted to do so, and if she agreed to stop talking about the two men.
Swift said the Netflix documentary, her AMA performance, and any other recorded events she had planned before November 2020 "are a question mark."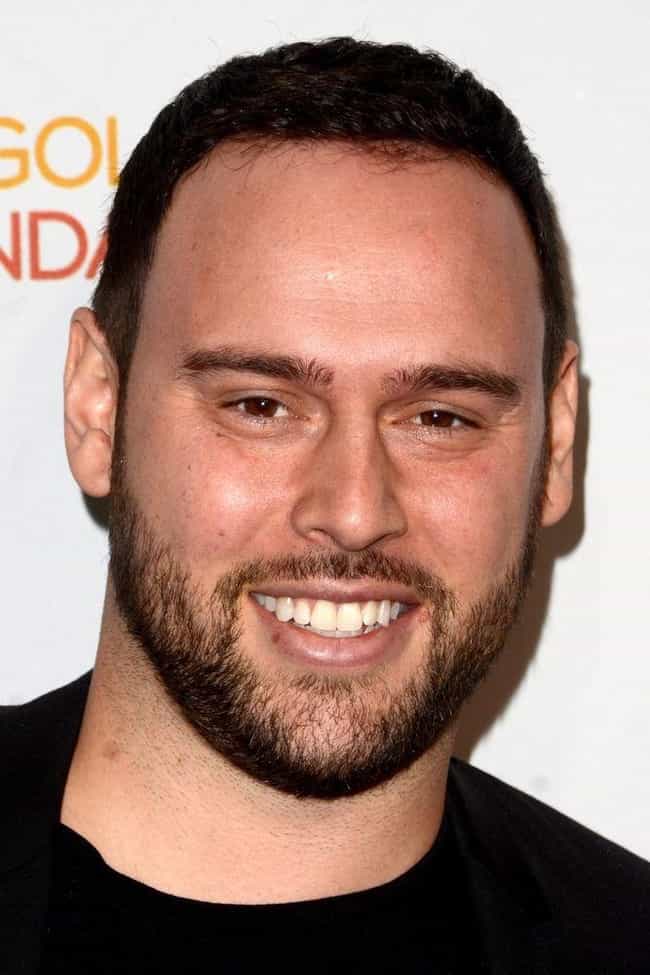 Taylor Swift Said It Was A 'Worst-Case Scenario' When Braun Bought Her Music Catalog
On June 30, 2019, Taylor Swift announced in a Tumblr post that when Scooter Braun purchased Big Machine Records, he picked up her back catalog. Swift said she's been trying to gain her back catalog for years, but to no avail, and now that Braun owns it, she believes he owns her previous life. She also said he had picked on her, writing:
All I could think about was the incessant, manipulative bullying I've received at his hands for years... Essentially, my musical legacy is about to lie in the hands of someone who tried to dismantle it... This is my worst-case scenario... Never in my worst nightmares did I imagine the buyer would be Scooter.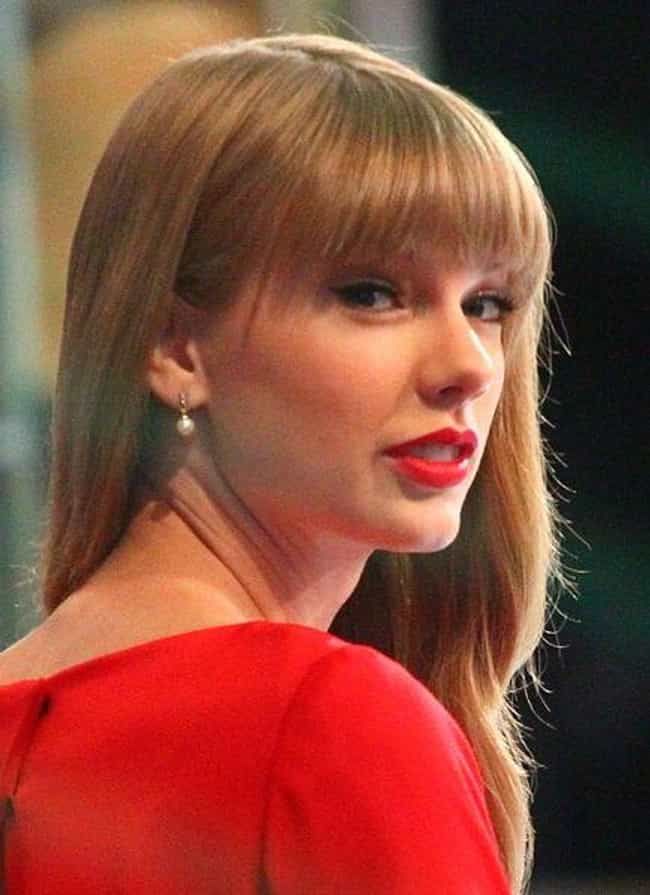 Swift Accused Braun Of Using Justin Bieber And Kanye West To Mock Her On Social Media
In Swift's Tumblr post, the singer-songwriter claimed she'd been picked on and harassed by Braun and his clients, Justin Bieber and Kanye West, through an Instagram post and an "illegally recorded" phone call.
Swift said the three men heckled her via a FaceTime conversation that was screenshot and posted on Bieber's Instagram with the caption, "Taylor swift [sic] what up." Swift wrote:
This is Scooter Braun, bullying me on social media when I was at my lowest point. He's about to own all the music I've ever made.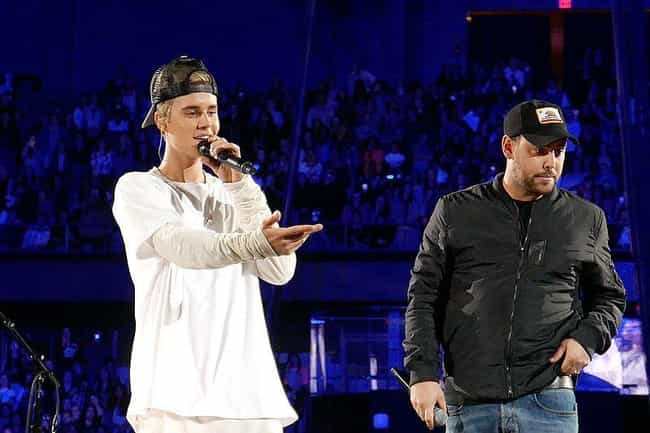 Braun Is Responsible For Justin Bieber's Career, Who Is Also His Biggest Defender
Many of the celebrities whose careers Braun jump-started or took over have come to the manager's defense, but none more so than Justin Bieber.
On the same day Swift posted about the acquisition of her catalog, Bieber responded on Instagram, apologizing for his past actions before telling Swift Braun has "had [her] back" since early on in Bieber's career.
Braun discovered Bieber when he was just a 12-year-old singing on YouTube. It took some time for Bieber's mother to get fully on board with the young manager, but after Bieber was allowed to travel to Atlanta to work with Braun and Usher full-time, the young singer's career took off.