Bands/Musicians

The Best Techstep Groups/Artists

38 votes
14 voters
5.5k views
8 items
Techstep artists list, with photos, ranked best to worst by votes. List of good techstep bands includes a filter so you can sort by the groups's label and what albums they've put out. This list of the top techstep bands in the world includes all musicians who have released recordings that have gotten distribution, and is an up-to-date list. Techstep groups and artists are shown below along with any additional genres in which their music belongs. If available, you can also see information about where all techstep bands on this list got started. These are truly the greatest techstep bands of all time, since the most famous techstep artists ever are listed, and the order is decided by actual fans of the best techstep music.
You can click on the techstep band names to see more information about that particular notable techstep group. If they're near the top of the best techstep artist list, though, then they should have at least some information available. All the top techstep bands named on the list also have discographies on their pages if you click on the techstep band names themselves.
List contains artists like Dieselboy and Noisia. Vote for your favorites by giving them a thumbs up. The most fun part of this is deciding to vote on artists like Black Sun Empire and Limewax.
All important, significant and iconic names in techstep music history deserve your votes, so make sure to choose wisely. You can only vote once on this list.
The list includes all new techstep bands, and if there are any missing on the list, you can always add them yourself. Just make sure they aren't already on the list and check your spelling, because this is already an accurate compilation of the best examples of techstep, as well as a good place to start if you're asking yourself, or friends, exactly how to get into techstep music. Especially since the bands at the top of the list will at the very least be the best choices if you're looking for a list of good techstep bands with which to start out. No point in listening to them if they aren't actually good or even half-way decent techstep bands.
This list answers the questions "who are the best techstep bands of all time?" and "who is the greatest techstep musician ever?"
If you know enough about the genre, please vote based on the quality of the band's music instead of just voting for the most popular techstep bands that you might've heard of, but not really listened to closely enough to cast an informed vote.
You can change the order of the list by having your Facebook friends vote too. (8 items)
Damian Higgins, better known by his stage name Dieselboy, is an American drum and bass DJ and producer. He is the founder of the Human Imprint music label in 2002, and co-founder of its sublabel SubHuman : Human Imprint which launched in September 2010. In February 2012, Higgins co-founded Planet Human as the umbrella label for Human Imprint and SubHuman. In 2012, he acquired the nickname "The Destroyer". Dieselboy is known for tightly programmed and meticulously executed cinematic, themed drum and bass mixes, and for decimating dance floors through complex, textured, dynamic, intense live mixing of state-of-the-art drum and bass. Since December 2013 he has been performing his sets on four ...more on Wikipedia
Genres (Music): Dubstep, Techstep, Electro, Hardstep, Darkstep, + more
Albums: Dieselboy: The Dungeonmaster's Guide, System_Upgrade, The 6ixth Session, Substance D, Drum and Bass Selection USA, + more
Nationality: United States of America
Labels: Nettwerk Records, Human Imprint
Career Began: Dunedin, Florida, United States of America

Agree or disagree?
see more on Dieselboy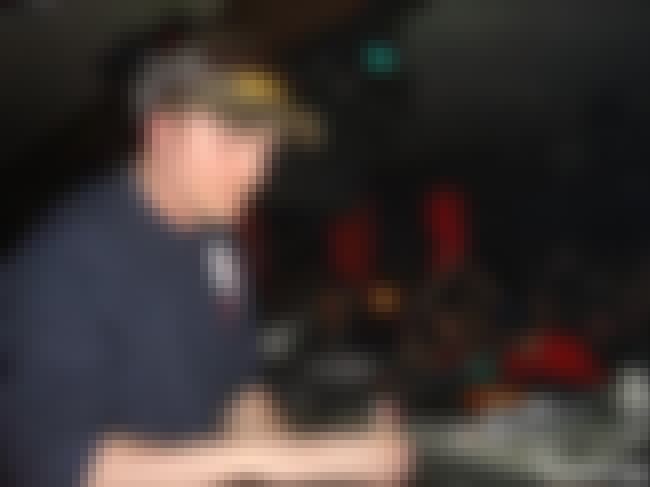 Torgeir Byrknes, better known by his stage name TeeBee, is a Norwegian DJ and producer of drum and bass. He also runs the record label Subtitles Recordings. TeeBee began DJing in 1990 and released his first record in 1996. He won the Knowledge Magazine award for Best International Producer in 2001. ...more on Wikipedia
Genres (Music): Techstep, Neurofunk, Drum and bass
Albums: Black Science, Through the Eyes of a Scorpion: Album Sampler, Space Age Remix, Through the Eyes of a Scorpion, The Legacy, + more
Nationality: Norway
Labels: RAM Records, Subtitles Recordings
Career Began: Norway

Agree or disagree?
see more on Teebee
Konflict, also known under their separate artist names Kemal and Rob Data, were a musical duo that composed Drum and Bass music, consisting of Kemal Okan and Robert Rodgers. Their music had a strong techno influence, and it was influential in the shaping of the neurofunk subgenre. The majority of their material was released between 1999-2002; a period which carried the Anthem status in the Drum and Bass music scene. They released their first work in 1998 under the name Konflict, but after abandoning the name in 2000, they continued to release music as Kemal and Rob Data. After the Konflict period, Kemal also released many solo works as well as collaborations with other drum and bass artists. ...more on Wikipedia
Albums: Cyanide / Outpost, Road Block / State of Mind, Messiah / Beckoning, Maelstrom EP, Armageddon: Sampler, + more
Career Began: Glasgow, United Kingdom
Łukasz Żelezny, known as DeeJay Delta is a Polish electronic music artist, and disc jockey, currently living London. As a musician he works within the dark drum and bass genres like techstep, neurofunk. Before, he was a member of amiga demoscene. ...more on Wikipedia
Genres (Music): Techstep, Neurofunk, Drum and bass
Nationality: Poland
Labels: EMI
Career Began: Tarnowskie Góry, Poland
see more on DeeJay Delta