Entertainment
Ted 2 Movie Quotes

Updated November 6, 2017
220 votes
171 voters
34k views
10 items
Ted 2 movie quotes provide another chapter of the story about one man and his teddy bear that came to life. The comedy film was directed by Seth MacFarlane using a screenplay he co-wrote with Alec Sulkin and Wellesley Wild. Ted 2 opened in theaters on June 26, 2015.
In Ted 2, living teddy bear Ted (voiced by Seth MacFarlane) is marrying his grocery store love Tami-Lynn (Jessica Barth) and eager to have a baby with her. But Ted and Tami-Lynn soon learn that not only has the Massachusetts Government annulled their marriage, but they are not allowing Ted to be a legal father of their child until he can prove that he is a real person, not a stuffed toy.
So, along with lifetime friend John (Mark Wahlberg), Ted hires a beautiful attorney, Samantha L. Jackson (Amanda Seyfried), and begins suing the government for his civil rights. The battle will be a tough one, especially as it means Ted will have to prove he's a productive citizen, not a pot-smoking immature drain on society.
Also starring the likes of Morgan Freeman, John Slattery, Giovanni Ribisi and Patrick Warburton,
Ted 2
opens alongside other highly anticipated summer movies including
Inside Out
,
Jurassic World
,
The Overnight
, and
Dope
.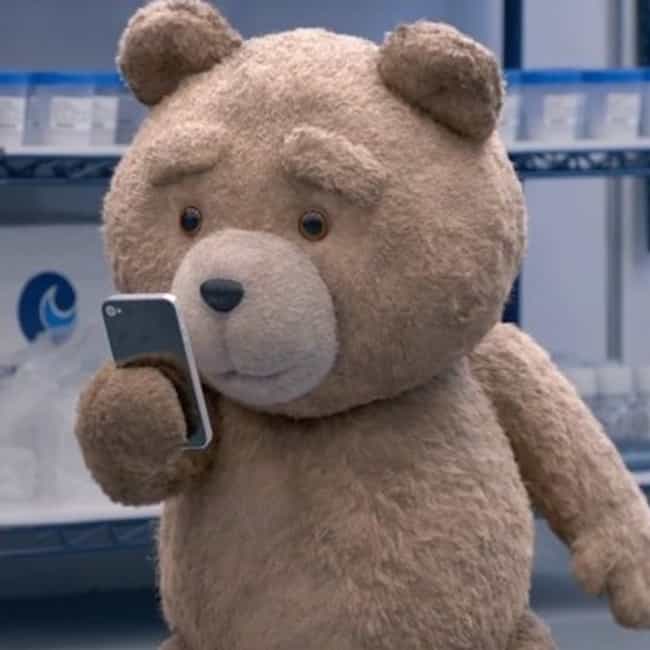 Ted: Hey, Johnny, you did it!
John: Right here, buddy!
Ted: Catch!
John: What the? Dude, that's somebody's kid! Dude, it's in my eyes! I'm blinking it in!
Ted: Wait, wait, wait, I'm going to take a picture, post it on Facebook.
John: What?
Ted: Hashtag grrr, Mondays
At the sperm donor clinic, Ted and John get themselves into a sticky situation when some hijinks make quite the mess. While John lays in pain of sperm in his eyes, Ted takes a breather to make a Facebook post.
Should this be higher or lower?
Tami-Lynn and I Are Going to Have a Baby
Ted: So I got some big news. Tami-Lynn and I are going to have a baby.
John: That's awesome! Wait, how do you guys...
Ted: We need a sperm donor.
Ted announces that he and wife, Tami-Lynn, are going to have a baby, but they need a sperm donor first. Best friend John seems up for the job, but Ted will need more than just sperm to have this baby.
Should this be higher or lower?
Samantha: All right, I'm going to ask you a few test questions. Are you ready?
Ted: Yep, bring it on.
Samantha: You're on the stand, the DA says, 'Ted, do you consider yourself to be human?'
Ted: Objection!
John: Sustained!
Samantha: No, the witness can't object.
John: Overruled!
Ted: Sidebar!
John: Guilty!
Ted: Speculation!
John: Hearsay!
Ted: Bailiff!
John: Briefcase!
Ted: Disregard!
John: In my chambers!
Ted: Stop beavering the witness!
John: I rest.
Ted: We can totally be lawyers.
A prep session for when Ted has to go to court turns into quite the charade in Samantha's office. What 'beavering the witness' has to do with anything is another charade entirely.
Should this be higher or lower?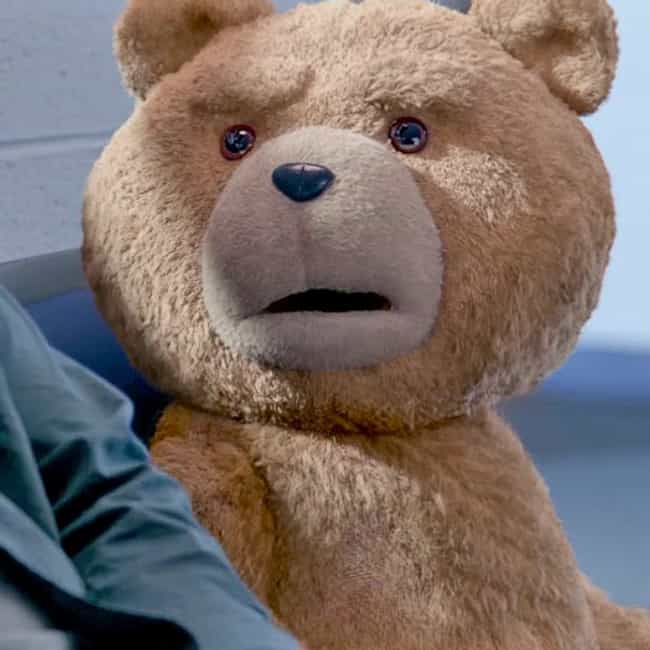 Ted: What is that? What are you doing?
John: Getting ready, dude
Ted: Getting ready, what do you mean? What are you doing with your hand?
John: I'm doing this for you so when I get in there, I can just bust it out.
Ted: What do you think you're at a Red Lobster?
While Ted and John wait to be seen at the sperm clinic, John takes the time to prepare himself for his upcoming donation. Ted cannot believe John would touch himself in public like that, but interestingly enough sees no fault in doing that sort of thing in a seafood restaurant.
Should this be higher or lower?