READ
On The First Day They Met, Two Teenage Girls Murdered An Elderly Woman For No Reason

Meeting new friends as a teen can be a rough experience. It can be difficult to break into solidified cliques or avoid bullying with new peers. This was not the case with Cindy Collier and Shirley Wolf. On June 14, 1983, the two girls - ages 15 and 14, respectively - met and realized they had a lot in common, including the desire to kill for fun. These killer teens started knocking on condominium doors in Auburn, CA, only hours after meeting, hoping to find an unsuspecting victim. They did.
The teen girls murdered an elderly woman for fun. The woman, an 85-year-old Anna Bracket, had no idea what she was in for when she answered her door that afternoon. Friends and family of the grandmother were shocked and confused as to why these two creepy kids decided to end Bracket's life for no particular reason.
They Stabbed Anna Bracket At Least 28 Times
Shirley and Cindy knocked on the doors of residents in the suburb of Auburn Greens, a retirement community in Auburn, CA. Cindy was familiar with the location, as she had lived there with her grandparents.
The teens asked several people who opened the door if they could get a glass of water or use their phone. Most of the residents did not allow the girls in, but one woman did. It proved to be a fatal decision.
When the two girls knocked on Brackett's door and asked if they could have some water, Brackett saw no issue with it. After all, Brackett had grandchildren the same age as the girls, and her son, Carl Brackett, described her as a very "unsuspecting, helpful person who would certainly give girls some water."
The teens stayed at Brackett's house for nearly an hour chatting before Brackett excused herself, answering a phone call from her son. When she came back, she informed the girls she had to get ready to go to Bingo with her son, but Cindy and Shirley had other plans for the grandmother.
Shirley grabbed Brackett by the throat and threw her to the floor. Cindy went to the kitchen and grabbed a butcher knife. Cindy then handed the knife to Shirley, instructing her to stab the elderly woman. Shirley did so.
Confused, Brackett asked the girls what they were doing, repeatedly asking them to stop. Brackett said she was going to die, and Shirley responded, "good." Brackett was stabbed 28 times. Once Brackett was dead, the two began ransacking the home before fleeing the scene.
The Teens Immediately Confessed To The Murder
Moments after Shirley and Cindy killed Brackett, her son discovered the gruesome crime scene and called the police. When officers arrived, they spoke to several neighbors who described the two teen girls who were going door to door. One of the neighbors even remembered Cindy from when she resided with her grandparents in the development and was able to give police her name. Investigators did not believe two teenaged girls could commit such a horrible crime, but with no other leads, they decided to get a search warrant for Cindy's home.
When police arrived at Cindy's home at around 2 am on June 15, 1983, both Shirley and Cindy were asleep in the basement. When police woke them up to ask about Brackett, Cindy remained silent, but Shirley immediately confessed to the murder. "We did it. We killed her." She went on to add, "Saw she was an old lady. Perfect car. Just a setup. We figured we'd kill her."
Once police began questioning Cindy about the murder, she started laughing. She would go on to tell police, "To honestly tell you the truth, we didn't feel any badness," and added, "Then after we did it, we wanted to do another one. We just wanted to kill someone. Just for fun."
Shirley added to the conversation, "We both felt excited. I had done something I had never done before."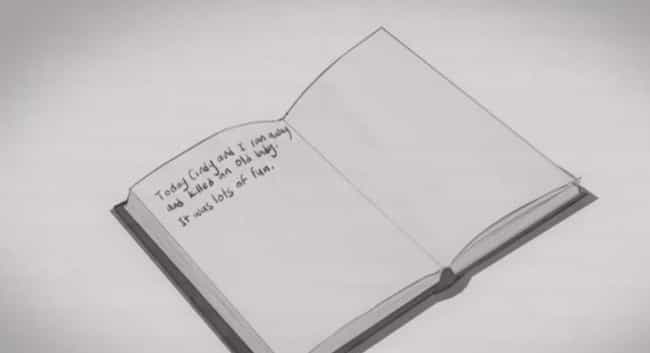 Shirley Bragged About The Murder In Her Diary
Even though police already had enough evidence against Cindy and Shirley from their own confession, they still decided to go through with the search warrant to gather more evidence.
While searching the home, investigators discovered Shirley's diary. The entries were typical for any 14-year-old, but one entry stood out. Dated the day before, Tuesday, June 14, Wolf wrote the following entry: "Today, Cindy and I ran away and killed an old lady. It was lots of fun."
They Killed Bracket For Her Car But Couldn't Find The Keys
Right after the girls met, they devised a plan to run away together. Cindy said they needed a car to leave the state and assumed they would have to kill the owner of said car to cover their tracks. Both girls dyed their hair red in an attempt to disguise themselves. They then set off to find a suitable car, hoping to drive it to Oregon or Nevada.
After killing Brackett, they searched her home for her car keys and then went out to her garage to get the car. Once there, they discovered the keys they took did not belong to the car in the garage.
The teens then left on foot. Carl Brackett happened to drive by the girls while going to his mother's house and noted to his wife how dumb it was for two young girls to be hitchhiking. He had no idea the two young teens just murdered his mother.