Entertainment
The Funniest Teen Parody Movies, Ranked

Updated July 29, 2019
324 votes
43 voters
1.1k views
18 items
List Rules Vote up your favorite movies that do the best job of spoofing the teen genre.
This is a list of the best teen parody movies. Teen films on their own can run the gamut of being overly dramatic, overly dumb, and sometimes both; thus, teen spoof movies are born. Teen movie spoofs can take seminal moments, tropes, or dialogue from teen movies and turn them into its own comedic currency. The top teen parodies usually assume that its audience is familiar with teen films from the past, which keeps the filmmakers from having to dumb down the jokes. Movies like The Breakfast Club and Risky Business have such memorable scenes, that even if you haven't seen the films you'll recognize the references in these funny satirical teen films.
Teen satirical movies are kind of lucky in a sense that teen films can be broken down into multiple subgenres; there's teen dramas, teen comedies, teen horror, etc. So, they literally have all genres to fall back on, not just John Hughes movies.
So, if your parents are out of town, invite all your friends over to your house to check out the most epic list of the top teen parody films. If you and/or your friends don't like the rankings, rank the films yourselves and you'll be in with the popular kids before you know it. Don't see your favorite teen spoof movie? Add it to the list and check back to see how other users rank your selections.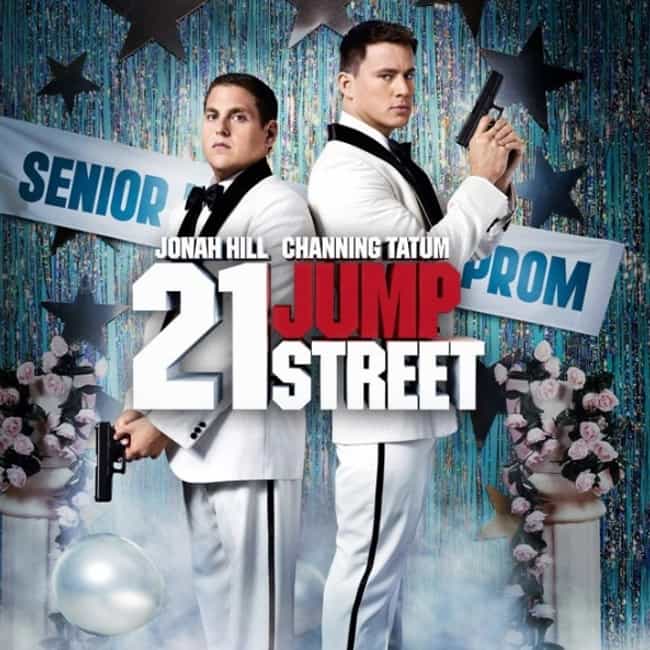 21 Jump Street is a 2012 American action comedy film directed by Phil Lord and Christopher Miller, executive produced by and starring Jonah Hill and Channing Tatum, and scripted by Michael Bacall from a story by him and Hill. An adaptation of the 1987 television series of the same name by Stephen J. Cannell and Patrick Hasburgh, the film follows two police officers who are forced to relive high school when they are assigned to go undercover as high school students to prevent the outbreak of a new synthetic drug and arrest its supplier. It was released theatrically on March 16, 2012, by Columbia Pictures and Metro-Goldwyn-Mayer and was both a critical and commercial success. A sequel, titled ...more on Wikipedia
Actors: Johnny Depp, Channing Tatum, Ice Cube, Jonah Hill, Dakota Johnson, + more
Released: 2012
Directed by: Phil Lord, Chris Miller

Is this a great parody?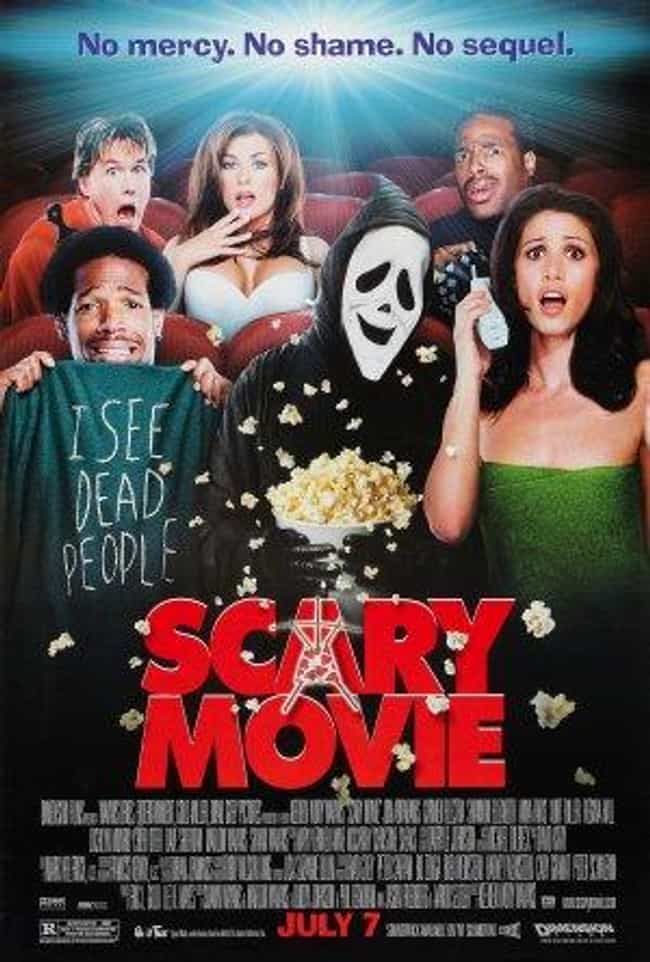 Scary Movie is a 2000 horror comedy spoof film directed by Keenen Ivory Wayans. It is an American dark comedy that heavily parodies the horror, slasher, and mystery genres. Several mid- and late-'90s films and TV shows are spoofed, especially Scream, along with I Know What You Did Last Summer, Buffy the Vampire Slayer, The Sixth Sense, The Usual Suspects, The Matrix, The Blair Witch Project, and Dawson's Creek. The tagline reads "No mercy. No shame. No sequel.", the last reference being an ironic nod towards the tendency of popular horror movies becoming cash cow franchises. 2001 saw the release of Scary Movie 2, with the appropriate tagline "We lied". Later video covers of the first film ...more on Wikipedia
Actors: Carmen Electra, Anna Faris, Shannon Elizabeth, Marlon Wayans, Regina Hall, + more
Released: 2000
Directed by: Keenen Ivory Wayans

Is this a great parody?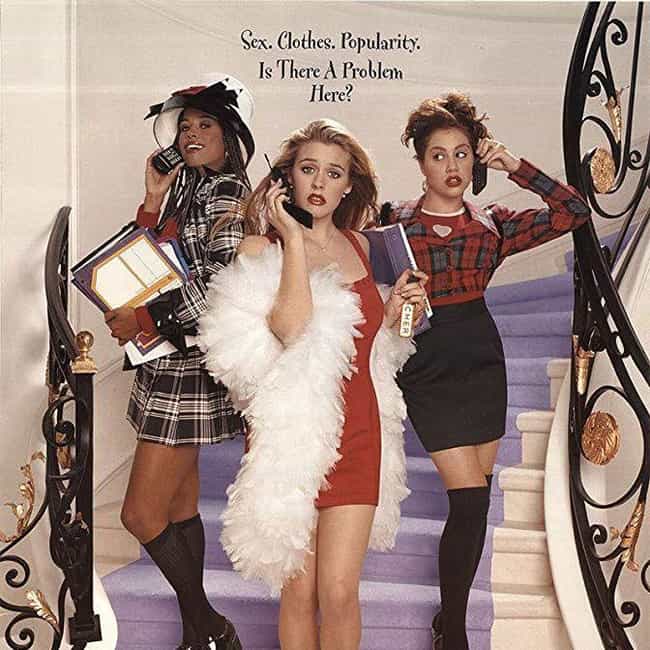 Clueless is a 1995 American comedy film loosely based on Jane Austen's 1815 novel Emma. It stars Alicia Silverstone, Stacey Dash, Paul Rudd, and Brittany Murphy. The film is set in Beverly Hills and was written and directed by Amy Heckerling and produced by Scott Rudin, it was released in the United States on July 19, 1995. The film spun off a television sitcom and a series of books. ...more on Wikipedia
Actors: Alicia Silverstone, Brittany Murphy, Paul Rudd, Stacey Dash, Wallace Shawn, + more
Released: 1995
Directed by: Amy Heckerling

Is this a great parody?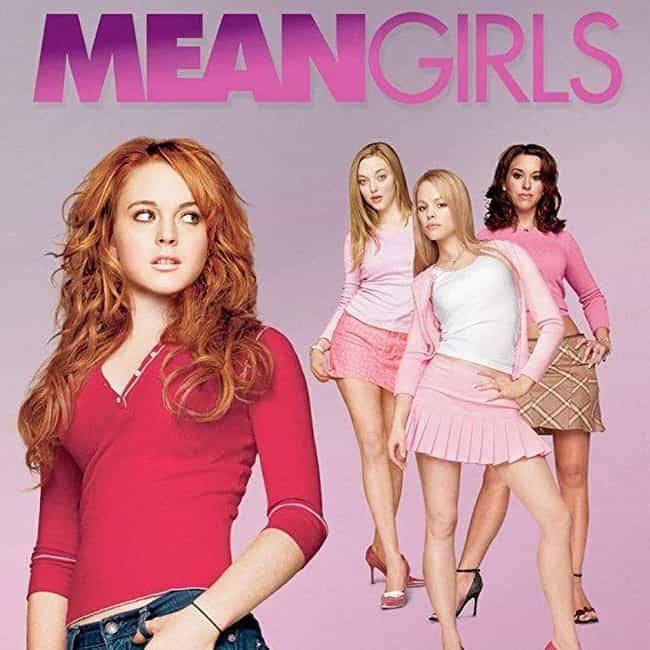 Mean Girls is a 2004 American teen comedy film. Mark Waters directed, and Tina Fey wrote the screenplay, which is based in part on Rosalind Wiseman's non-fiction book Queen Bees and Wannabes, which describes female high school social cliques and the damaging effects they can have on girls. Lindsay Lohan stars. The supporting cast features Rachel McAdams, Tina Fey, Lacey Chabert, Lizzy Caplan, Daniel Franzese, Jonathan Bennett and Amanda Seyfried. Saturday Night Live creator Lorne Michaels produced the film. Screenwriter and co-star of the film, Tina Fey, was a long-term cast member and writer for SNL. Also featuring appearances from SNL cast members Tim Meadows, Ana Gasteyer, and Amy ...more on Wikipedia
Actors: Lindsay Lohan, Rachel McAdams, Amanda Seyfried, Tina Fey, Amy Poehler, + more
Released: 2004
Directed by: Mark Waters

Is this a great parody?