True Stories
10 Terrifying Teen Rehab Horror Stories of Abuse and Death

Updated September 3, 2019
304.3k views
10 items
Everyone knows teenagers can be a handful. But what happens when a teen is just too much for their guardians to take? Sometimes, they're sent to teen rehabilitation centers to fix their problems.
That's not always what happens though. While rehab centers are designed, in theory, to help kids address their issues, sometimes those running the show take advantage of their young clientele and abuse them. Frequently poorly supervised by public sector agencies, these centers have become involved in horror stories involving physical and sexual abuse and even death. Because the teen rehabilitative industry involves some huge financial players and major profit, accountability and prosecution is virtually nonexistent. These creepy teen rehab scandals are the stuff of nightmares.
The Florida School for Boys - Where Boys Were Beaten, Raped, And Killed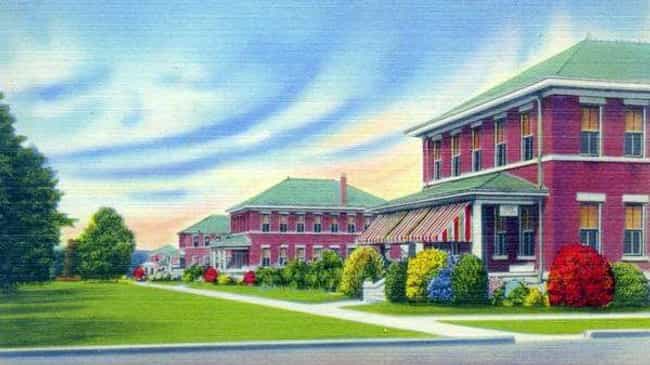 For more than 100 years, boys sent to the Florida School for Boys were beat, tortured, raped, and killed. Opened in 1900 in Marianna, FL, the school finally closed in 2010 after a U.S. Department of Justice investigation found rampant abuse at the school. Students sent to the school had behavioral problems.
In 2014, the University of South Florida started excavating the former school site and found a mass grave of at least 50 bodies. The bones were of students who had gone missing without any record of their death. Other evidence surfaced of unspeakable horrors. In the 1950s and '60s, a group of boys who called themselves the White House Boys were repeatedly raped and whipped. They filed a lawsuit in 2010, but the statute of limitations had run out and the suit was tossed. In the 1980s and '90s, boys were hogtied and put into isolation for weeks at a time. One boy lost an arm after it was forced into a washing machine.
What's most shocking is that state and federal government officials were aware of the abuses at the school dating back to the 1960s. Despite multiple lawsuits and criminal charges, the school was not shut down.
Oregon's Mount Bachelor School, Founded on a Legacy of Abuse
Mount Bachelor Academy was founded in 1987 and closed in 2009 after allegations of child abuse were filed with the Oregon Department of Human Services. Its services were designed by the Syanon self help movement, a '60s cult-like treatment center for alcoholics and drug addicts that used controversially abusive treatments, and once placed a rattlesnake in the mailbox of one of its critics. The school encouraged healing through "Lifesteps," or seminars.
In 2011, nine former students sued the school, represented by an attorney who successfully litigated against the Catholic Church in abuse cases, and who called the level of abuse at the school among the worst he had observed. Time magazine published an account of one former female student:
"One 18-year-old former student and victim of rape wept while recounting what happened to her during a Lifesteps seminar. Jane, who asked not to be identified by her real name, left the school in March. 'They had me dress up as a French maid,' she said, describing an outfit that included fishnet stockings and a short skirt. 'I had to sit on guys' laps and give them lap dances,' while sexually suggestive songs, like 'Milkshake' by Kelis, played at high volume.

'They told me I was dirty and I had to put mud on myself for being raped,' she said in reference to another Lifesteps session. 'They basically blamed me for getting raped.'"
The cases were eventually settled out of court , but the school closed.
Tranquility Bay Is Not So Tranquil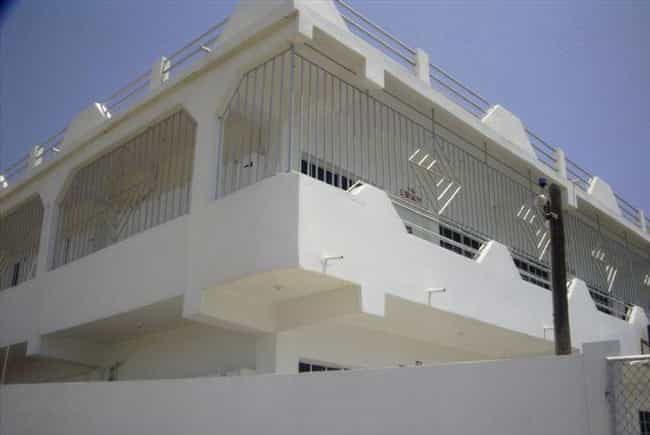 A boot camp in Jamaica run by an American company was accused of mistreating teen boys sent there by their parents, and closed down in 2009 because of the complaints.
Opened in 1997, Tranquility Bay was a subsidy of World Wide Association of Specialty Programs and Schools (WWASP). Students complained of physical and emotional abuse, including routine beatings and physical isolation. The school gained national attention after a New York teenager was reportedly being held at the camp against his will. Other teens that lived at the camp said they were forced to eat their own vomit, restrained, and had limbs broken while at the camp.
Children Were Beaten, Sexually Abused at This Iowa School
In January 2016, an Iowa boarding school called Midwest Academy was raided by numerous law enforcement entities as part of multiple complaints of both physical and sexual abuse. At the center of the controversy was the school's director Ben Trane.
Students at the "tough love" boarding school accused Trane and his staff of physically restraining students, placing them in a filthy isolation room for periods lasting as long as 47 days, and sexually abusing them. Trane was cited for child abuse, and federal agencies began their own investigations of the school. In September 2016, a judge ruled multiple civil cases against Trane will go to trial.
The school was owned by a subsidiary of the World Wide Association of Specialty Programs and Schools.