Total Nerd
Teen Titans Go! Fan Theories

1.4k votes
351 voters
5k views
10 items
List Rules Vote up the theories that you actually want to believe.
"Hey Pizza" is generally considered to be one of the best episodes of Teen Titans Go!, and has spawned some absolutely wild Teen Titans Go! fan theories. While few think TTG reaches the level of its predecessor, Teen Titans (a show that many attest is the best superhero cartoon ever), the sillier iteration of this pint-sized super team still has a huge, loyal fan base.
What's most surprising, however, is that there are actually some believable theories about Teen Titans Go!. Of course, they aren't all convincing — some are just straight up hilarious — but even the most ridiculous carry entertainment value. Sure, it might be a stretch to seriously argue that the Teen Titans are actually supervillains, but it's still an absolutely wild idea to consider.
The Show Is Set In A Universe That Parallels The Original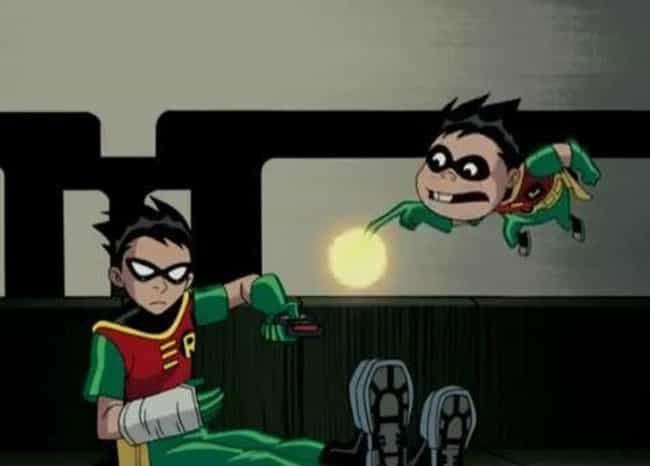 People really want to figure out why Teen Titans Go! is so wacky compared to other iterations of the adolescent super team. Redditor /u/killjoy95 has an idea:
"It became apparent to me that the Titans from Go! do not know of some of the events which transpired in the original show. For instance, none of the Titans remember Terra when she returns in Go! For that matter, it isn't even explained how she returned from statue form at the end of the original show.

Considering the insanely wacky nature of Go!, its not hard to argue that perhaps one of the alternate dimensions like Nosyarg's is home to this alternate Robin. He and the rest of the titans act unprofessionally and childish compared to their original counterparts."

Do you want this to be true?
Slade Wilson Will Become A Fun-Sucking Regular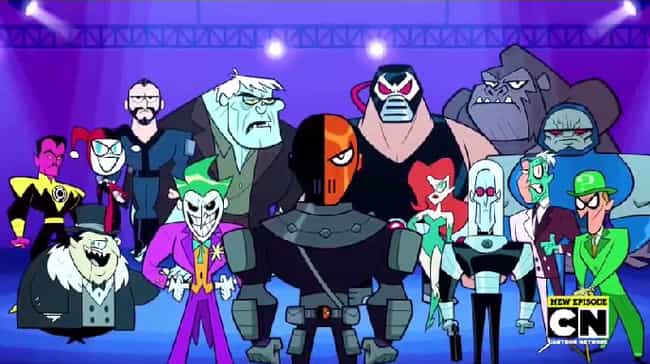 This TVTroper believes Slade Wilson will inevitably wind up having a major role on Teen Titans Go!. "When Slade appears, the show will suddenly become dark and serious... There's no way they can make Slade funny. There just isn't. When he comes in, game over for the comedy. They can still have little moments, but from that point forward, it will become dark and serious, with the flanderizations being reversed and the Titans finding out they're in the Matrix."

Do you want this to be true?
The Whole Series Takes Place In Beast Boy's Imagination
Redditor /u/SupaBloo thinks there's something fishy about the tone of Teen Titans Go!. Specifically, it's far more lighthearted than the original Teen Titans. This theorist points to Beast Boy's comic relief role on the older show, and infers that the characters of TTG are all as wacky as him because the whole thing takes place in his mind.
Evidence includes the episodes that are adapted directly from the original series, but feature a far more comical tone. A prime example of this is the time the team met Raven's demonic father. Additionally, there's no overarching continuity in the newer series, yet Beast Boy seems to be the focus in most episodes.
/u/SupaBloo concludes, "Teen Titans Go! is a show that possibly follows made up adventures told from the imagination of Beast Boy because of the immaturity, childlike humor and recurring focus on Beast Boy."

Do you want this to be true?
Forget Raven, Cyborg Is The Darkest Hero On The Show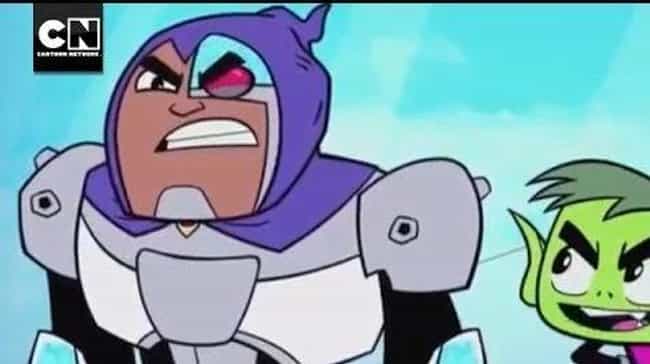 Raven's cloak is a real downer, but she's far more equipped to handle it than someone like Cyborg, and Redditor /u/highground_66 has an idea explaining why that may be:
"So there is an episode where we find out Raven's gloomy personality comes from her cloak. When Cyborg puts it on, he quickly snaps, becomes evil and attacks the Titans. I think this is because Cyborg has more inner darkness than Raven, despite his ability to hide it with jokes and goofiness.

Yeah, Raven is half demon and all but her life has generally been going uphill. She started from the bottom as a half demon but now shes found a good family with the Titans. On top of that, her dad is less Satan and more annoying father. Meanwhile Cyborg's accident ruined his entire life and he lost everything"

Do you want this to be true?