Entertainment
12 TeenNick Shows You Totally Forgot About But Definitely Loved

Updated June 14, 2019
1.6k votes
364 voters
13.3k views
13 items
List Rules Vote up your favorite bygone live-action and animated series.
When you were a teenager, there was nothing better than watching your favorite TeenNick shows. But then you grew up and went to college or otherwise entered adulthood, and the old TeenNick TV shows just faded from your memory. Over the years, your tastes in music, movies, television and even people have probably changed. But thinking about all of those old TeenNick TV shows definitely brings back some memories.
TeenNick, which later became the N, was known for some really great programming. These shows weren't just about your first crush and learning how to drive. Many of these shows took on very serious topics that many teens had to go through. From teen pregnancy and abortion to divorce and stepfamilies, the best shows on TeenNick made sure that the big problems of everyday life weren't ignored.
Of course, you remember the bigger shows like Degrassi, but what about the TeenNick shows you forgot about? The series that only lasted one or two seasons may not have been the most popular, but they were still fun to watch. Take a stroll down memory lane with these live-action and animated shows, and vote your favorites up to the top of the list.
Ginger was just trying to be popular. But this animated show wasn't afraid to get deep - as Ginger and her friends tried to get into the "in" crowd, they grew up with the show. The series ran from 2000-2006.
South of Nowhere (which aired from 2005-2008) followed the Carlin family as they struggled to adapt to life in L.A. This show tackled all sorts of issues, from racism to abortion to teen drinking. Spencer, the youngest daughter, even questioned her sexuality.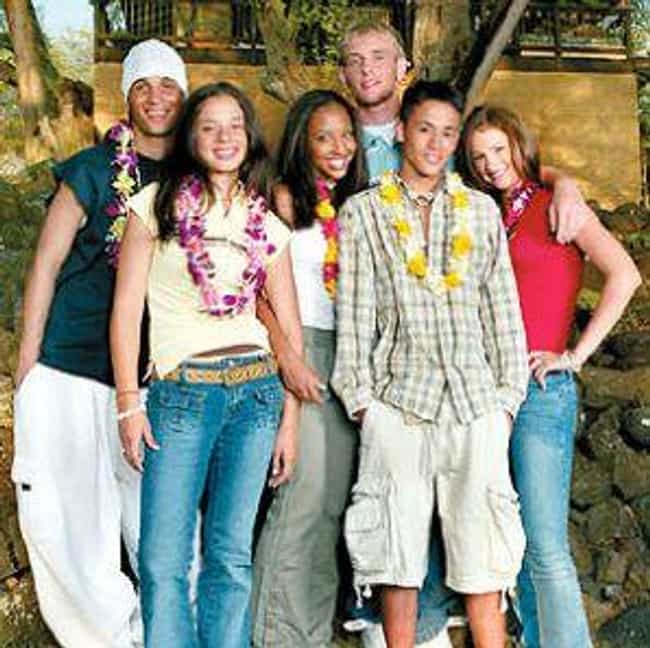 This was like The Real World/Road Rules Challenge for kids. Contestants competed in physical activities and lived together in awesome locations. And the Hawaii season even had Degrassi stars on it. But let's be honest, we all tuned in for the drama! So much amazing drama...
Jude Harrison, the main character on Instant Star, won a singing competition and had to deal with her new life of fame. The series' lead, Alexz Johnson, was a real singer, so the music sounded pretty good. The series ran from 2004-2008.