Attractions

List of Famous Tehran Buildings & Structures

List of the famous landmarks that make up the Tehran skyline, listed alphabetically with photos when available. Tehran architectural landmarks as well as other major buildings, dwellings, and other structures in Tehran are included on this list. Information about these Tehran buildings is included on this list, such as when the building first opened and what architectural style it falls under. List includes both new buildings in Tehran and older historic landmarks.
Everything from Azadi Stadium to Azadi Tower is included on this list.
This list answers the question, "What are the most famous buildings in Tehran?"
This is a good reference for research into the historical architecture in Tehran. Famous architectural houses within the city of Tehran are included as well, sometimes by address, other times listed by the name of the original home owner.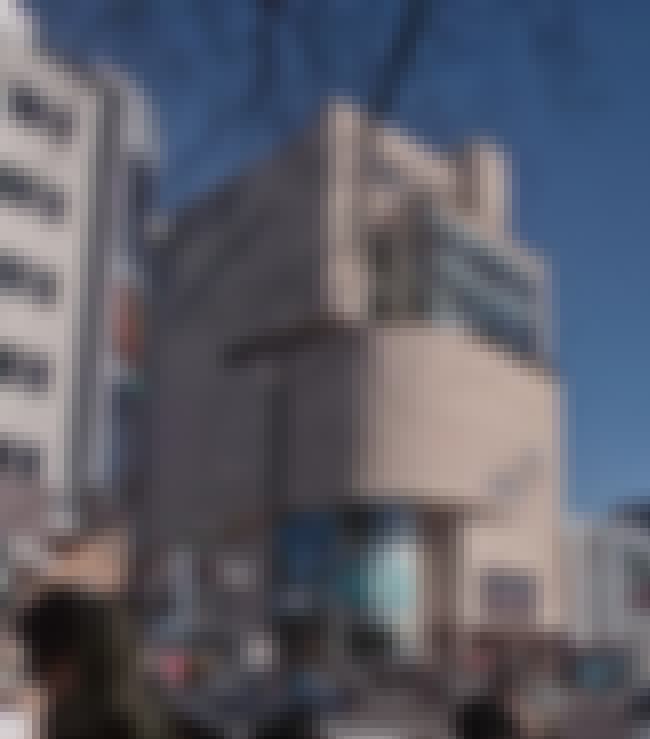 Azadi Cinema Complex is a cineplex building located at Beheshti Street in Tehran. It serves for movie premieres and various entertainment events. ...more on Wikipedia
City/Town: Tehran, Greater Tehran, Iran, Tehrān Province, Middle East
Structural Height (m): 60.0
Floors: 8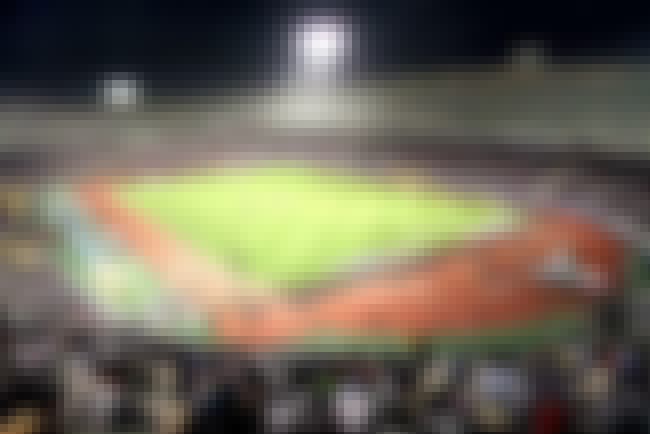 The Azadi Stadium formerly Aryamehr Stadium is an all-seater football stadium in Tehran, Iran. It was inaugurated on 18 October 1971 and is self-owned by Esteghlal and Persepolis. It is also the home stadium of the Iran national football team. It has a current capacity of 95,225 spectators, though it has been able to hold over 100,000 in attendance. The stadium is part of the much larger Azadi Sport Complex, and is surrounded by a rowing river, football training pitches, a weightlifting complex, swimming facilities and indoor volleyball and futsal courts, among many other amenities. Aryamehr, renamed after Iranian Revolution to Azadi, is the 5th largest association football stadium in the ...more on Wikipedia
City/Town: Tehran, Iran
see more on Azadi Stadium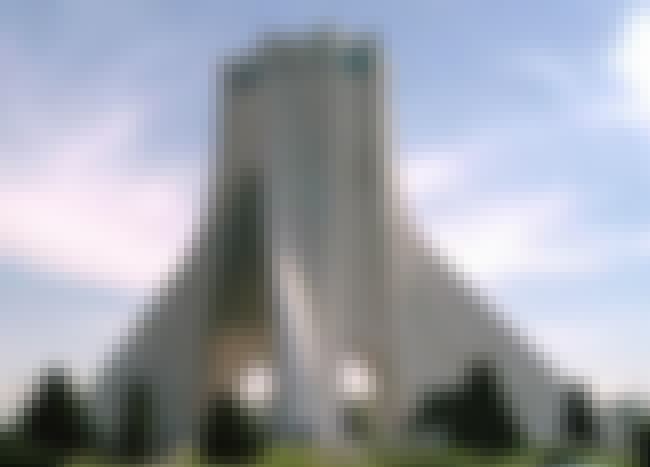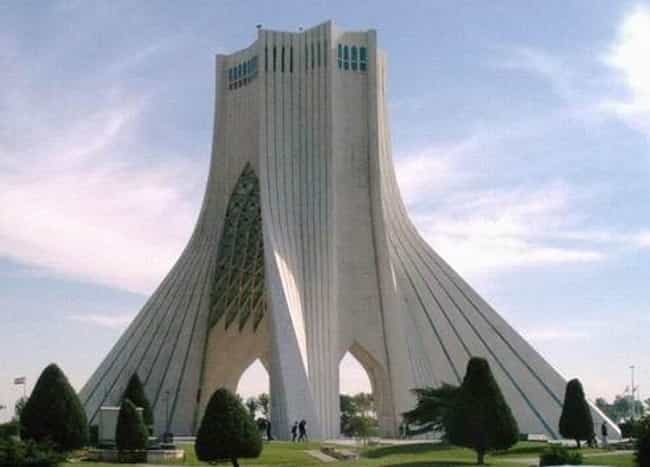 The Azadi Tower, literally the Freedom or Liberty Tower, previously known as the "Shahyad Tower" meaning "King Memorial Tower", is one of the symbols of Tehran City, the capital of Iran, and marks the west entrance to the city. ...more on Wikipedia
City/Town: Iran
Opened: Jan 01 1971
Structural Height (m): 45.0
see more on Azadi Tower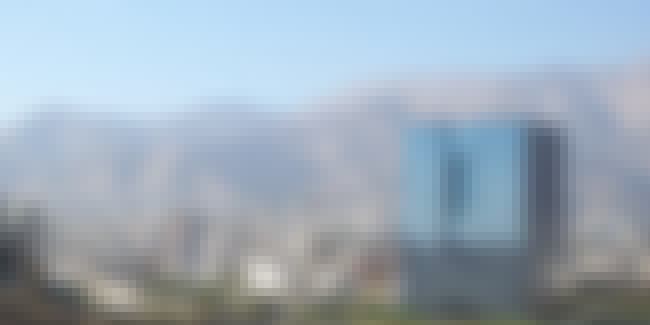 The Tower of "Bank Markazi" belongs to the Central Bank of Iran. This building was built in July 2005. It is a 74 metre high building in Tehran, Iran. It is located in Mirdamad Boulevard. ...more on Wikipedia
City/Town: Iran
Floors: 20