Total Nerd
15 Easter Eggs In 'Terminator: Dark Fate' You Definitely Missed

68 votes
13 voters
1k views
15 items
List Rules Vote up the Easter eggs you didn't catch in 'Terminator: Dark Fate.'
Terminator: Dark Fate pretends the last three Terminator films only exist in some much-sadder alternate reality. Terminator: Dark Fate's attempts to bring the series to a new, Judgment Day-free future might have negated some of the internet's wilder Terminator fan theories, but it still can't fully let go of the past, and Easter eggs abound. As one might expect, references in Terminator: Dark Fate frequently call back to the two films in the franchise that audiences actually enjoyed - though not exclusively! Even Terminator: Salvation and T:3 get nods.
The return of Sarah Connor and yet another Arnold Schwarzenegger-looking Terminator offer several possibilities for character callbacks and allusions to their history. One of the clearest examples is Sarah saying she'll be back, while Arnold says he won't. There are also several smaller references to things like the Bible and the date the entire franchise kicked off.
There's a lot to unpack, and because "there are no Easter egg lists but what we make for ourselves," we went ahead and compiled a list of our favorite Easter eggs and references for your perusal.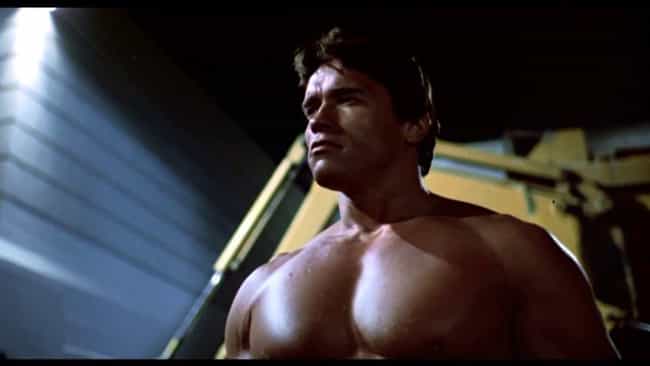 Humans Don't Time Travel As Well As Robots
In the very first Terminator film, the Terminator's arrival from time travel is as smooth as Schwarzenegger's rippling biceps. He lands in a classic "superhero pose" and is immediately ready to hurl Bill Paxton against a fence and take his buddy's clothes. Conversely, when Kyle Reese arrives, he appears to have been spit out by a whale. He lands on his side, shivering and barely able to stand.
Dark Fate mirrors this contrast by having Grace immediately fall and get knocked out upon her arrival while the Rev-9 Terminator appears like a powerful, disrobed Superman.
It's not clear why time travel is so much less graceful for humans, but Dark Fate confirms that it's now absolutely "a thing" in this universe.

Did you miss this?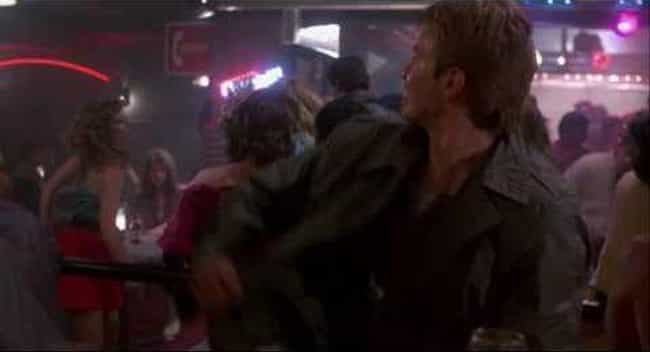 Kyle And Grace Both Hide Shotguns
It's a brief reference, but in the first Terminator, Kyle Reese hides a shotgun under his long trench coat - ultimately using it to slow the Terminator down and save Sarah in a crowded nightclub.
In Dark Fate, Grace also knocks out a guard, takes his clothes, and hides a shotgun under a jacket to use on the most recent Terminator.

Did you miss this?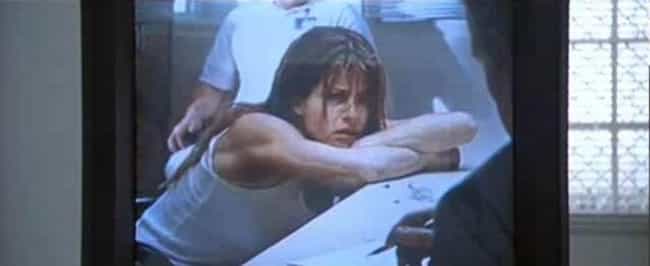 'Dark Fate' Begins With A 'T:2' Clip
Dark Fate's first scene isn't actually a new one created for the film. It depicts Sarah Connor being interviewed by a psychologist in a psychiatric hospital, and it comes from the 1991 film Terminator 2: Judgment Day.
It's an important scene to lay the groundwork for how Sarah operates - constantly fighting and in fear of a possible apocalypse - and it's a helpful reminder that Dark Fate follows T:2 rather than any of the dubious Terminator films that came after it.

Did you miss this?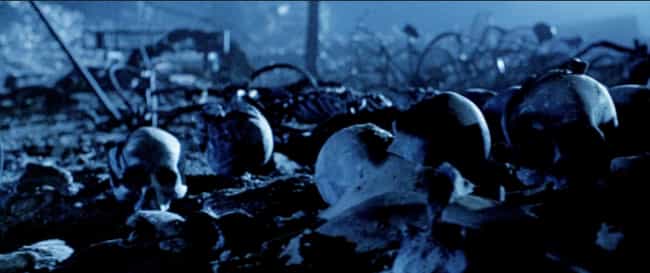 Judgement Day Comes With A Lot Of Human Skulls
Virtually every depiction of a post-Judgment Day world in the Terminator franchise comes with a mountain of human skulls. Dark Fate is no different.
One of the very first scenes is a closeup of a beach littered with human skulls in an obvious callback to other Judgment Days from the other films. And as always, some human skulls are smashed by robots.

Did you miss this?