Graveyard Shift
There's A 'Mortal Kombat'-Style Video Game Featuring Horror Icons, And You Can Play It For Free

March 10, 2020
32.9k views
14 items
Who hasn't wanted to see how Leatherface's chainsaw stacks up against Freddy Krueger's claws? Or if Ash Williams can take on Pinhead and his Cenobites? You can find out how the most terrifying figures in film stack up against one another in Terrordrome, the Mortal Kombat-style fighting game that lets you go toe-to-toe with horror's greatest villains.
This free horror-fighting game is a love letter to the genre - and it's not some fly-by-night operation. The game features beautiful graphics and characters you've always wanted to see face off with one another. Whether you're an old-school gorehound with a love for cult classics or you only know Freddy and Jason, there's fun and frights to be had with Terrordrome.
The Game Features Just About Every Major Modern Horror Figure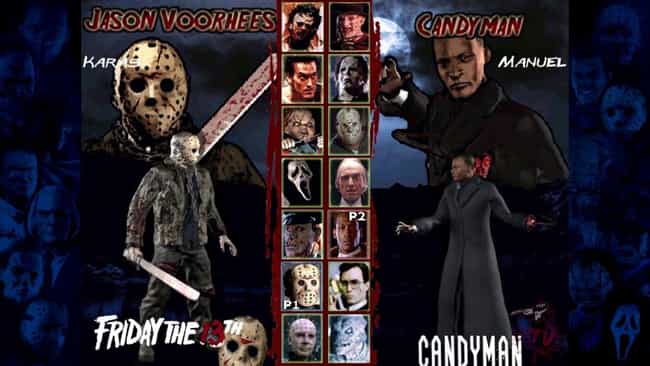 The team behind Terrordrome managed to create a fascinating world, but the coolest thing about the game is the amount of dream horror matchups players can put together. Horror fans may have gotten their beaks wet with Freddy vs. Jason - but aren't you curious about what happens when Michael Myers runs into Chucky? Or who would win in a fight between Pumpkinhead and Pinhead?
Terrordrome features pretty much every horror icon of the '80s and '90s, including heavy-hitters like Freddy Krueger and Leatherface along with lesser-known characters like Herbert West from Re-Animator and the Maniac Cop from - wait for it - Maniac Cop. You can also play as two different versions of Jason Voorhees - the classic hockey mask Jason and the undead Jason.
The Characters All Have Special Moves From Their Movies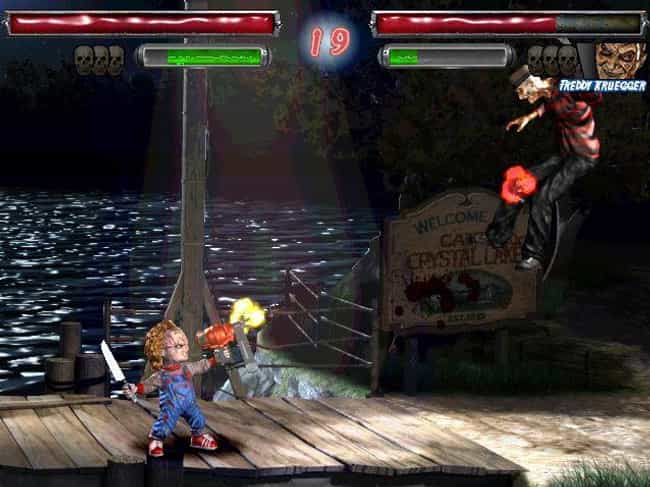 What's the point of playing as your favorite horror characters if you can't perform some of their signature moves? The game allows players to act out some of the more well-known moments from movies like A Nightmare on Elm Street and Army of Darkness - and they look super cool.
Freddy can extend his arm like in A Nightmare on Elm Street, and he can turn into that giant creepy snake thing just like he does in Dream Warriors. Ash is able to open a vortex that sucks up his enemies, while the Tall Man receives help from his little dwarf buddies.
One of the coolest special moves comes from Pinhead, who has the ability to use his chains as a weapon, as well as call on the other Cenobites.
The Characters Move And Fight According To Their Personalities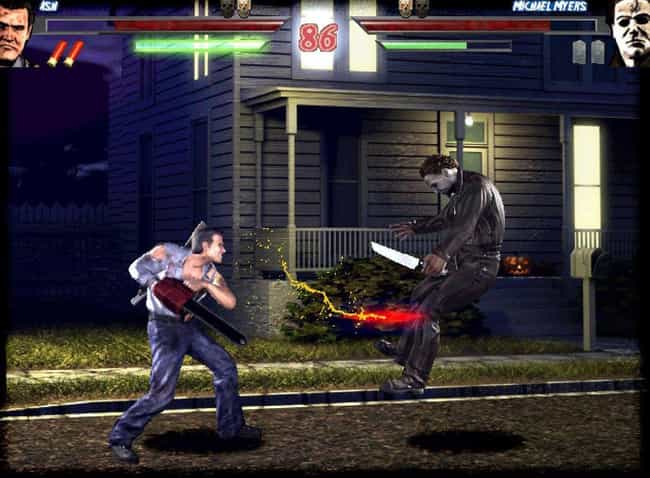 One of the most interesting aspects of Terrordrome's gameplay is the way the characters interact with one another. None of them move the same way, so it's clear they're not just character shells with cool visual designs - they each have their own mannerisms taken straight from their respective films.
For instance, Jason is a lumbering hulk of a character, but he's surprisingly agile. Michael Myers is completely still when he's not fighting and Chucky can bounce around the screen like the doll that he is. This kind of attention to detail makes the game all the more endearing to horror buffs.
There Are Detailed Background Screens For Each Character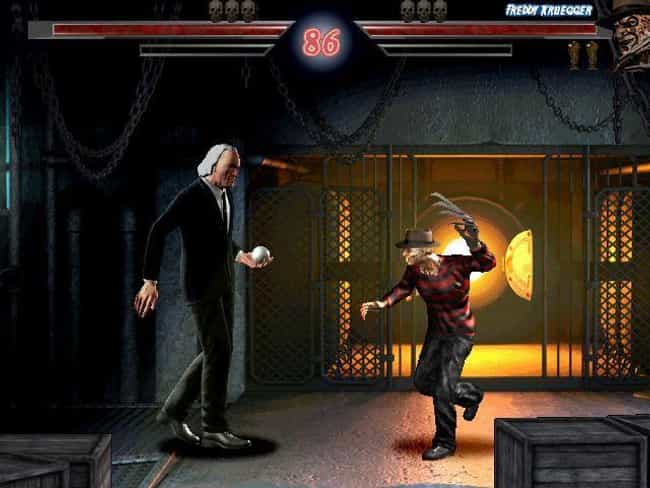 An extra level of detail in the game comes from the background screens for each character. Much like in Mortal Kombat, all of the characters have their own personal area. For instance, when you fight Reptile, you fight in his lair - just as in Street Fighter, when you beat up on Guile, you do it in front of a bunch of marines.
Terrordrome brings the players into some of the most well-known settings from horror cinema. When you fight Freddy, you fight in his boiler room. When you fight Michael Myers, you fight in front of the Myers house. Similarly, Pinhead fights in an attic filled with swinging chains. It's exactly what you want to see if you love these characters and the physical worlds they inhabit.