Total Nerd Everything That's Gone Wrong With The Seemingly Cursed Don Quixote Film

From 1989 until 2017, Terry Gilliam, a member of Monty Python and director of landmark films such as Brazil and Fear and Loathing in Las Vegas, attempted to film a Don Quixote movie, based loosely on the 17th-century epic about a man who believes himself to be a medieval knight. Rumors suggest the story is unfilmable, and for two decades, Gilliam seemed to prove that theory correct.
Many of Terry Gilliam's movies from the last decade have had problems; actors have even perished before completing filming. However, none of those production issues come close to Gilliam's difficulties on The Man Who Killed Don Quixote (TMWKDQ), causing enough drama to fill a separate documentary about it and prompting some to admit it is more than just a film with a messy production - many have claimed it's cursed. Other "cursed" films like Apocalypse Now and Waterworld were doomed from the start and even if they turned into cultural touchstones, they initially left chaos in their wake.
In 2018, Gilliam's movie was shown at Cannes Film Festival in France, but it wasn't until December 2018 that Screen Media negotiated for distribution rights and announced a US theatrical release. In February 2019, the media company shared the first official trailer in North America and announced it will premier during a one-night event. Over 700 US theaters and select Canadian locations will play the film on April 10. Interested parties can purchase tickets at the box office or on Fathom's website.
It's been a long road for the movie, and when it finally makes it to the big screen, will viewers find it worth the wait?
A Flood Ruined The First Set
One of the biggest blows to the initial production of TMWKDQ in 2001 was a huge storm that blew through northern Spain - where Gilliam was shooting - and flooded the entire area. It came in so quickly it washed away the set and much of the equipment.
Not only did the crew face the challenge of cleaning and rebuilding, but they also realized the entire palette of the landscape had changed. "Nothing matched. We were trying to fake shots, anything to keep going," Gilliam reflected.
After giving up on the production less than a week later, Gilliam said, "It was a tempest. It was like a punishment for everything bad I had ever done in my life. It was like Job."
Jean Rochefort Had To Quit The Film Because Of A Double Hernia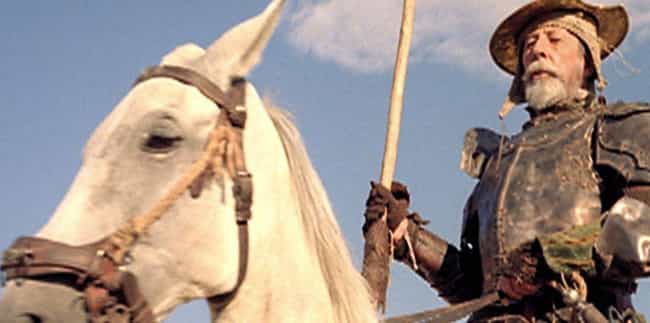 Less than a full week into the 2001 shoot, Jean Rochefort, who was playing the titular character, had to drop out of the film because he couldn't ride a horse without wincing in pain. Rochefort tried to get through his scenes, but he had to be helped on and off his horse by the crew members. The actor believed he was merely suffering from a prostate infection, but when he returned to Paris, he underwent an operation for a double hernia.
Because the star was out indefinitely, costars Vanessa Paradis and Johnny Depp had to leave for other projects. Risk-wary insurers pulled financing for the rest of the film, and, as Gilliam put it, "That was the end of the movie."
The First Day's Audio Was Ruined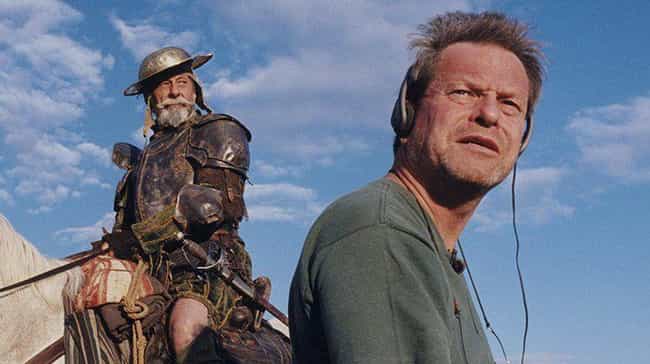 Gilliam's first attempt to film his masterwork didn't get off to an auspicious start. On the first day of production, F-16 jets began flying overhead, ruining the sound. They were coming from a NATO airbase no one in the production knew about.
In his memoir, Gilliam later described his thoughts on the encroaching planes: "What's that sound? Oh, it's an unscheduled squadron of jet fighters."
Casting Was A Nightmare - Two Lead Roles Passed Before The Film Wrapped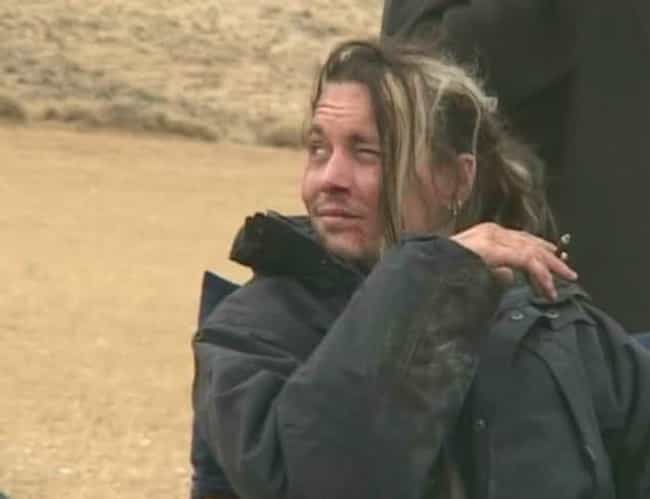 Regardless of which production of Don Quixote Terry Gilliam was running - there were several - he consistently had problems getting a cast together. Initial financiers wanted Sean Connery to play Quixote, but Gilliam felt that "Quixote is air and Sean is earth," so that never happened. Gilliam then cycled through actors he felt would be right for the role, including Monty Python alum John Cleese and Nigel Hawthorne (Amistad) before finally settling on Jean Rochefort. "He could act, he could horse ride, he was Don Quixote," Gilliam said.
Over the next two decades, actors signed on then turned around and left the production - a sure sign of a cursed film. These big names ranged from Jack O'Connell to Ewan McGregor. The star who stayed attached to the movie the longest was Johnny Depp, but even he eventually left. Jonathan Pryce finally secured the titular role and completed the film.