Survival
The Unbelievable Story Of The 11-Year-Old Girl Who Survived Her Entire Family Being Murdered At Sea

In November 1961, a Wisconsin family chartered a boat for a trip from Fort Lauderdale, FL, to the Bahamas. Arthur and Jean Duperrault trusted the ship's captain, Julian Harvey, would safely guide them while they enjoyed downtown with their three children, 14-year-old Brian, 11-year-old Terry Jo, and seven-year-old René.
But the voyage took a horrific turn. Harvey murdered everyone on the boat – except for little Terry Jo Duperrault. The captain, who had already planned to murder his own wife to collect insurance money, scuttled the boat and escaped on a dinghy with the body of youngest daughter René Duperrault. Terry Jo was left alone on a sinking ship.
Terry Jo was orphaned at sea, but she showed tenacity in the face of tragedy. The resourceful girl launched herself off the sinking ship on a cork raft. She was rescued four days later. The true story of Terry Jo Duperrault and the Bluebelle murders is a jaw-dropping tale of greed, violence, and survival.
Her Family Set Out On A Dream Vacation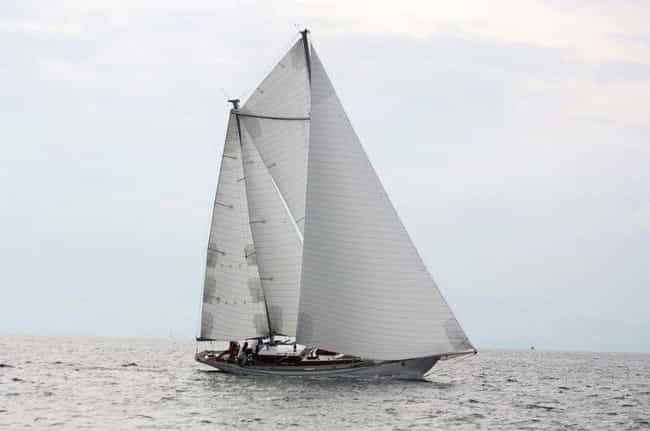 The Duperrault family was a well-to-do bunch from Green Bay, WI. Dr. Arthur Duperrault, an optometrist, dreamed of living for a year on a sailboat. In November 1961, he decided to dodge a brutal Midwest winter by taking his family to the Bahamas. He gathered his family—his wife Jean, their 14-year-old son Brian, 11-year-old daughter Terry Jo, and seven-year-old daughter René—and set sail for a week. If the maritime life suited them, he thought, they would stay even longer.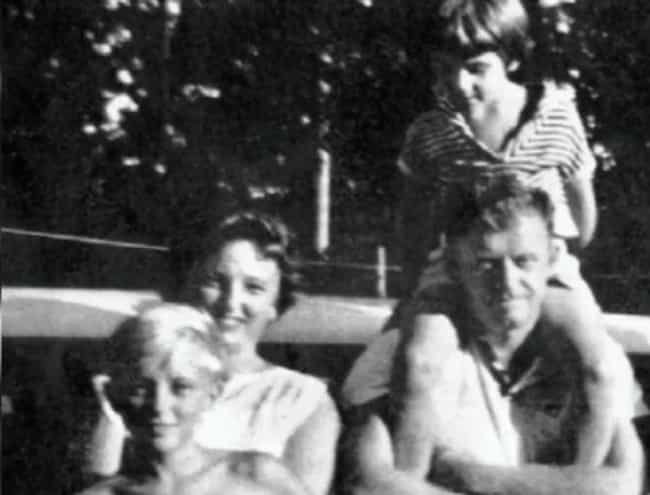 The Duperraults first stopped in Florida. Dr. Duperrault hired Julian Harvey, a former Air Force fighter pilot and an experienced sailor, to captain a ketch (a type of sailboat) called the Bluebelle. Harvey's wife of three months, Mary Dene Jordan, acted as crew.
On November 8th, 1961, the Duperraults and Harveys sailed from Fort Lauderdale to Bimini. The trip was a smashing success, and the Duperraults planned to return very soon.
Julian Harvey Likely Planned To Murder His Wife For Insurance Money
Police believe Julian Harvey planned to use the Duperraults' trip as an opportunity to cash in on an insurance policy that he had purchased after he married Mary Dene. He had selected a double indemnity clause, which paid twice the face amount in case of accidental death. It seems it wasn't the first time he had pulled this stunt, either; his third wife, Joanna, also died under mysterious circumstances.
Maybe Harvey didn't initially intend to kill the Duperrault family, but thought he had no choice after they heard the struggle between him and Mary.
She Found Her Family Lying In Pools Of Blood

Around 9 PM on November 12, 1961, Terry Jo was sleeping below deck. She woke to the sound of her brother Brian yelling, "Help, Daddy! Help!" She lay in her bunk, paralyzed with fear, but eventually summoned the courage to go into the main cabin. There, Terry Jo saw the bodies of her mother and brother. Both were lying in a pool of blood, clearly dead. When she went on deck, she discovered even more blood, and possibly a knife.
As Terry Jo stood frozen in horror, Julian Harvey found her and ordered her to return below deck. The girl ran back to her bunk—but before long, she realized water was flooding into the room.