Weird Nature
13 Of The Deadliest Texas Animals That'll Make You Watch Your Step In The Lone Star State

10.1k votes
2k voters
145.9k views
13 items
List Rules Vote up the most terrifying animals in Texas.
Texas contains a fusion of zones that blend vastly different climates into a hub for poisonous animals. The expansive gulf coastline builds a subtropical vortex for wetland creatures to thrive, which expands into a hot and dry desert atmosphere, creating an inviting geographical landscape for dangerous critters of all shapes and sizes to settle down in. Various species of bugs, reptiles, mammals, and sea creatures inhabit the wide-open range of the Lone Star state and its neighboring gulf.
These dangerous Texas animals are no joke. Just a single encounter with a powerful or venomous creature could cost you your life, so it's best to play it safe when coming face-to-face with them. Check out the deadliest Texan animals below, to arm yourself with knowledge should you ever find yourself in the Lone Star state. Vote up the scariest, most dangerous animals you can encounter in Texas.
The Brown Recluse Spider Can Cause Death On Rare Occasions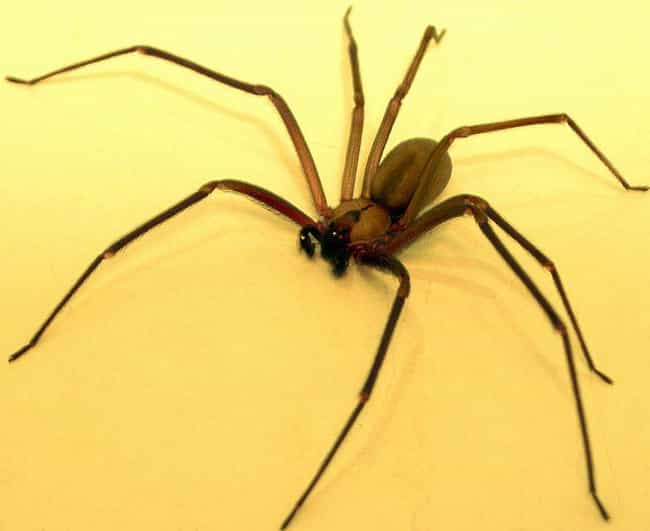 Nesting and making its erratic webs across the shed rafters, underneath the cardboard boxes, and between scattered clothes is the brown recluse spider. In rare instances, a bite from this creature will cause living cells to die in your body, which can be fatal. Other symptoms include nausea, vomiting, and rashes.

Is this terrifying?
Western Cottonmouth Snakes Snap A Significant Bite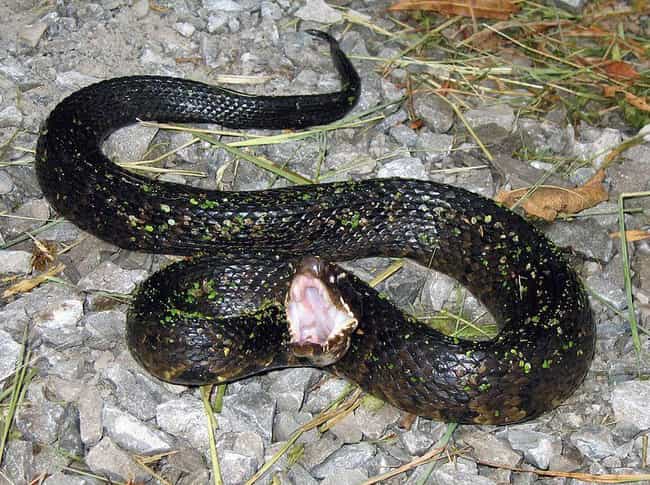 Western cottonmouth snakes can't get enough of watery environments. Northern central Texas residents can most likely find one of these creatures sliding around in a pool, lake, river, or stream. When confronted, western cottonmouth snakes would rather run away or completely freeze to blend into its surrounding.
However, if it strikes, the venom it injects can cause medically significant side effects, excruciating pain, and might even lead to death in extreme cases.

Is this terrifying?
A Diamondback Rattlesnake Will Strike With Aggression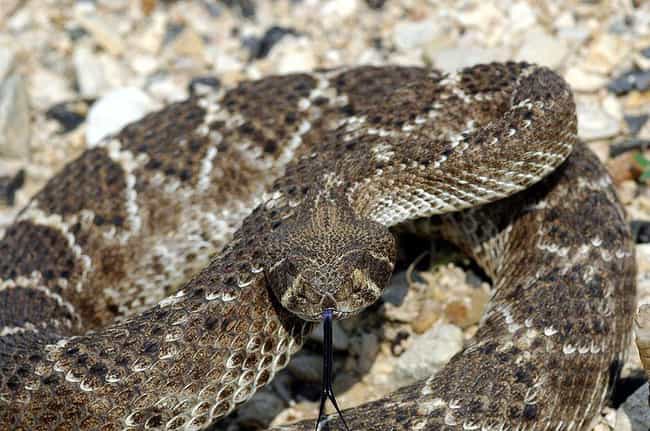 The western diamondback rattlesnake, AKA the Texas diamondback, is a venomous pit viper that delivers a fatal and aggressive strike. Packed with a slew of serious side-effects, when a western diamondback bites a human, the "venom causes extensive tissue damage, bleeding and swelling."
Nausea, dizziness, and convulsions are the least of your worries if you happen to stumble into the snake's jaws, as it could escalate to severe muscle damage and permanent tissue loss.

Is this terrifying?
A Kissing Bug Can Leave You Prone To Chagas Disease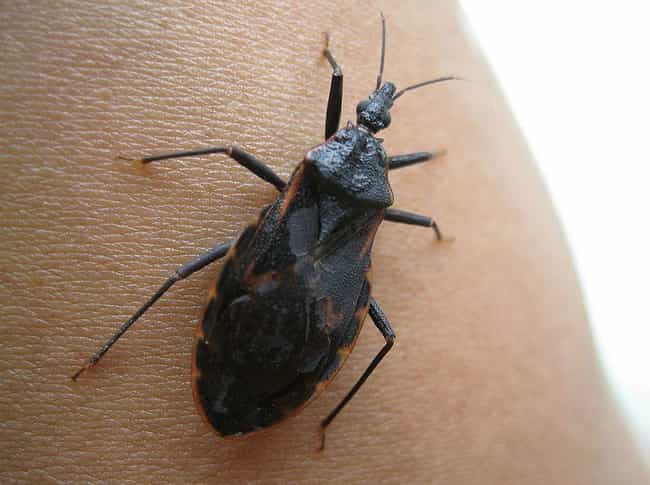 Seemingly small and harmless, the kissing bug is a vector for the deadly Chagas disease. The true kiss of this insect is its vampiric bite, which it delivers when it sucks your blood or that of your animals. After it is done feeding, it leaves behind its fecal matter. The feces contains a tropical parasite that causes Chagas disease, and if rubbed into the bite wound, infection can occur.
While some people can go their entire lives without showing symptoms of Chagas disease, around 20%-30% of infected people will go on to develop debilitating and life threatening medical problems such as heart abnormalities and dilated digestive organs.

Is this terrifying?