unspeakable crimes

A Man Got Stuck Inside A Texas ATM And Slid SOS Note To People Getting Cash

4.2k views
3 items
Follow
Embed
When you go to the ATM, you expect to get cash out of the machine. But for some bankers in Texas, it didn't quite work out this way – they got SOS notes from a man locked inside instead. Yes, a man accidentally locked himself inside the room behind the ATM and had to resort to writing "help!" notes to get out.
Can you imagine being the person who walks up to the ATM thinking they're just getting some cash and ends up saving a man's life? This truly bizarre story of the Texas ATM rescue is going viral, mostly because of the ridiculousness of the story. The two-hour ordeal ended after someone finally took the guy's note seriously and called the police.
The Guy Was Stuck Behind The ATM For Two Hours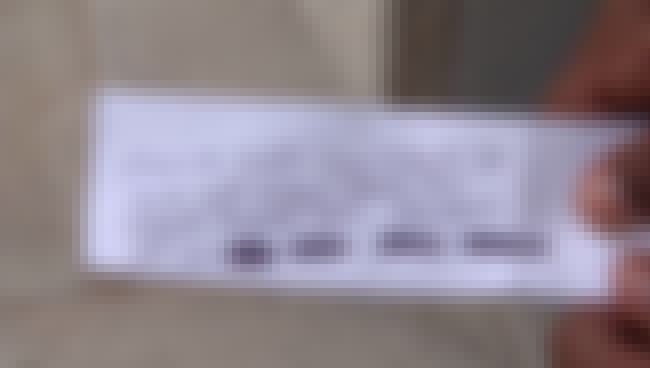 The man in question – who was not identified in local news reports – was attempting to change the locks on a Bank Of America ATM room door in Corpus Christi, TX. Don't worry, he wasn't breaking in – he's a contractor. He left his phone in his truck and went to install the new lock, but in the process, got locked in from the inside. He tried to scream, but no one heard him.
Figuring no one could hear him, he waited until someone approached the ATM and slid notes through the receipt slot. On it: "Please Help. I'm stuck in here, and I don't have my phone. Please call my boss."
Now That He's Safe, Everyone Can Agree – It Was Pretty Funny
Several people got the note, but most thought it was some sort of joke. One person took it seriously, though, and called police. The man was trapped inside of the ATM for about two hours before police arrived. And even law enforcement thought it was a joke.
"We come out here, and sure enough we can hear a little voice coming from the machine," Corpus Christi Police Senior Officer Richard Olden told a local news station. "So we are thinking this is a joke. It's got to be a joke."
Except it wasn't. Police kicked down the door and rescued the man, who seemed in good spirits.
"Everyone is okay, but you will never see this in your life, that somebody was stuck in an ATM. That's just crazy," Olden said.
Wait – How Can You Get Stuck In An ATM?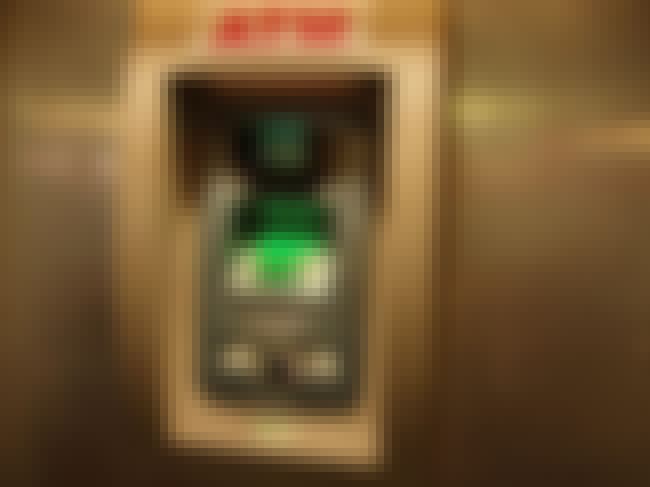 ATMs that are actually attached to a building are sort of like their standalone counterparts – they both have heavy duty security. But wall ATMs that you typically find attached to your local bank branch actually have secured rooms where the money is stored. These are called "reinforced rooms," and they feature some hardcore security technology. A lot of times, these rooms are attached to a bigger vault in the bank where valuables and cash are stored, but sometimes they're not.
But because they're so secure, make one false move, and you could be trapped inside. Just like one unlucky gentleman we happen to know...