Unspeakable Times
Unhinged Details About The Texas Cheerleader Plot

Anyone who's seen Bring It On knows cheerleading is fierce, but sometimes, it's also deadly. Cheerleading is a dangerous sport, considering the devastating injuries a flyer can sustain if they don't land a stunt. It becomes significantly more dangerous when you have a murderous pom-pom mom vying to take down the competition by any means necessary.
Wanda Holloway was an average Texas cheer mom, the kind who pushed her daughter to succeed in the competitive sport. When her teenage daughter Shanna Wilder tried out for the school's squad in 1991, Holloway wasn't going to accept anything less than success. Shanna did not make the squad, so her mother hatched up a plot: hire her ex-brother-in-law to murder the mother of the girl who took Shanna's spot. The idea was the other girl, Amber Heath, would be too grief-stricken to cheer on the squad if her mother was dead. It was a plot straight out of a dark comedy, complete with Texas-sized hair, small-town drama, and egregious amounts of glitter. On January 28, 1991, Holloway was arrested for the attempt to hire a hitman.
While the glitter may have faded (for the most part), the pom-pom mom's murder-for-hire case rocked the Channelview Cheerleaders and was splashed across headlines worldwide. It remains one of the most bizarre and extreme examples of the lengths a cheer mom would go through for her kid's success.
Wanda Holloway And Verna Heath's Rivalry Started When Their Daughters Were Five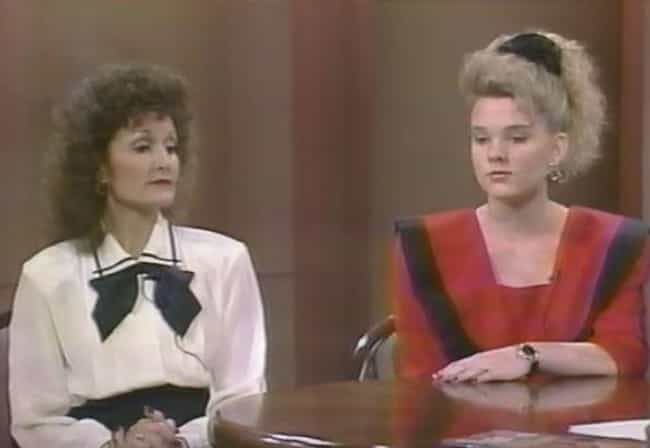 After failing to achieve the childhood dream of becoming a cheerleader, Holloway was hell-bent on her daughter's success. With an intensity that would rival anything witnessed on a drama-filled episode of Dance Moms, Holloway bought five-year-old Shanna her very first cheer outfit. She enrolled her daughter in gymnastics lessons shortly after divorcing Tony Harper. There was an ultimate goal in mind.
Holloway had her eyes on Verna Heath, the next door neighbor with a daughter who was a beauty pageant princess and an award-winning tumbler. Her bedroom was loaded with trophies, and she became an instant rival even though Shanna was pretty aloof about the whole situation.
"At some point it clicked: This isn't fun. But I was so close to my mom. She was my world, and I wanted to please her," Shanna Harper (now, Shanna Widner after marriage) told People.
Both girls attended Alpha Gymnastics studio, where they learned cheerleading from teachers certified by the National Cheerleading Association, but Holloway pushed her daughter to brink during practices even when she had injuries. She had to be the best.
Alpha Gymnastics Was A Hotbed For Drama And Rivalry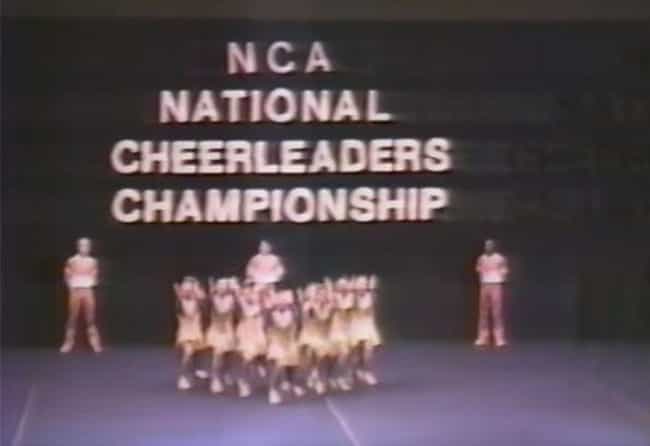 Alpha Gymnastics was hyper-competitive. It was the kind of place that suited Holloway's strong-jawed approach to training her daughter. Students would come dressed to the nines in expensive gymnastics gear while parents paid $36 an hour for private lessons. These kids were basically celebrities - or at least, their parents pretended they were.
It wasn't uncommon for parents to press local newspapers to run their children's cheerleading photos or to pressure school sponsors. Parents and children frequently spread around nasty rumors about the competition, and on one occasion, someone even called in a bomb threat during cheer tryouts at Alice Johnson Junior High. The rivalry between Verna Heath and Wanda Holloway was the fiercest, and the pair were known for being cut-throat.
Amber Took Shanna's Spot On The Cheer Squad In Seventh Grade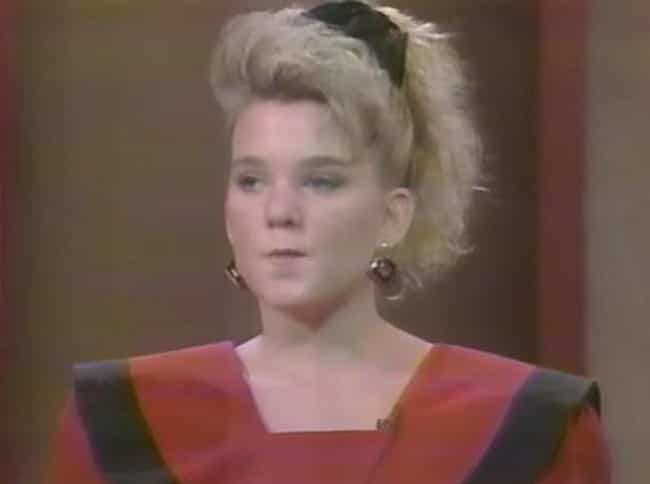 In 1989, Shanna was supposed to finally become a cheerleader. Her mother pulled her out of Channelview Christian School, which she and Amber attended, to distance her daughter from the competition. In public school, Shanna would surely succeed, but the competition followed her.
Heath also enrolled Amber in seventh grade at Alice Johnson Junior High. Though Amber was still attending private school during the tryouts, she got special permission from the principal to attend meet and greets in the three days students could campaign for a spot on the cheer squad. She printed out flyers with peppermint candies and won over her peers. Holloway was furious because she had purposely signed Shanna up early to qualify.
With two spots on the squad and three girls trying out, if Amber hadn't gotten special permission to campaign, Shanna would have automatically made the cut.
Holloway Got Shanna Disqualified From Eighth Grade Cheerleading Tryouts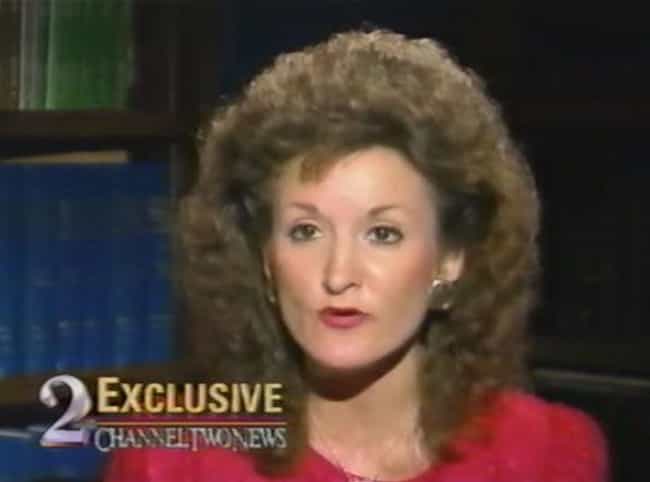 In eighth grade, Holloway was determined to get Shanna on the squad after failing to make the cut in 1989. She came up with an idea to print rulers and number-two pencils that said "Vote for Shanna Harper for Cheerleader." Holloway split the costs with her ex-husband, who admitted he thought it was a good idea because "most kids couldn't afford them."
Unfortunately, the rulers and pencils broke the school's election code. They were confiscated, but Holloway continued to pass them out days later. Because of her relentless rule-breaking, a meeting was called, and Shanna was disqualified from the tryouts. Heath, who had given her daughter equally as enticing handouts the year prior, was at the meeting. Holloway was heartbroken.
"I could see my mom was agitated," Shanna told People. "She felt Verna was trying to get in the way of my becoming a cheerleader."
When Shanna reached high school, things were brand new. Though she didn't want to cheerlead after failing to make the squad in eighth grade, her mother was determined to get her on the team at Channelview High School. The only problem was Amber was also trying out.