Culture
19 Wonderful Texts That Only Your Dad Would Send

Updated February 28, 2020
87.5k votes
11.9k voters
1.2M views
19 items
List Rules Vote for your favorite texting dads
Ever notice how the older you get, the cooler your dad seems to become? Despite how many times our dads embarrassed us or how uncool they seemed when we were in high school, it's only as we become adults ourselves that we realize just how awesome our dads really are.
As we stop worrying about what other kids think of us, we realize that our "lame" fathers were aware of how ridiculous our quest to be "cool" really was. That's why we decided to put together this collection of wonderful texts that only your dad would send. We figured, why waste these hilarious texts from dads on their humiliated children when we have the power to share their brilliance with the world?
Here you'll find an epic collection of dad jokes and mistakes, forever enshrined in screenshots of some of the most hilarious texts ever. We've got everything from dads who are still attempting to figure out these new-fangled contraptions called smartphones to fathers who accidentally revealed a glimpse of their secret side to their kids.
So feel free to show your own dad as you share a laugh over these epic texts from dads! You'll watch the fun unfold as these dads keep their kids' eyes rolling with the never ending brand of dad wit that only fathers can master.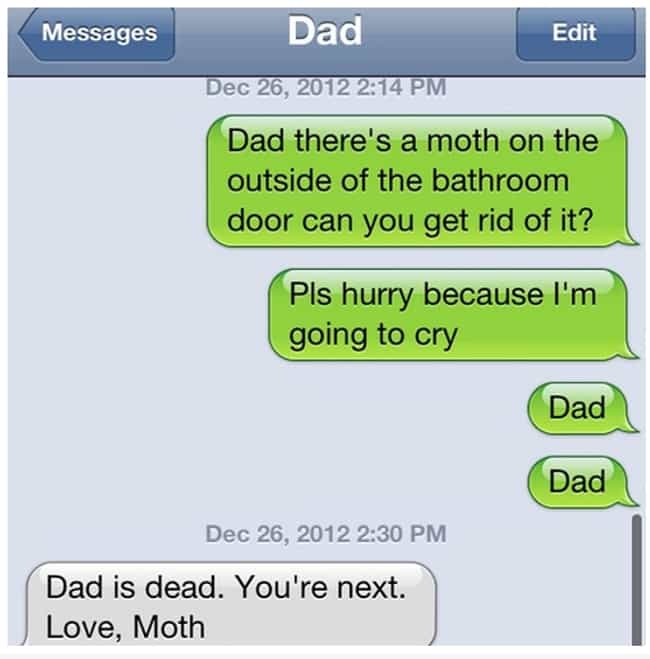 Do you love this?
This Dad Finds Out His Daughter Is in Fact Straight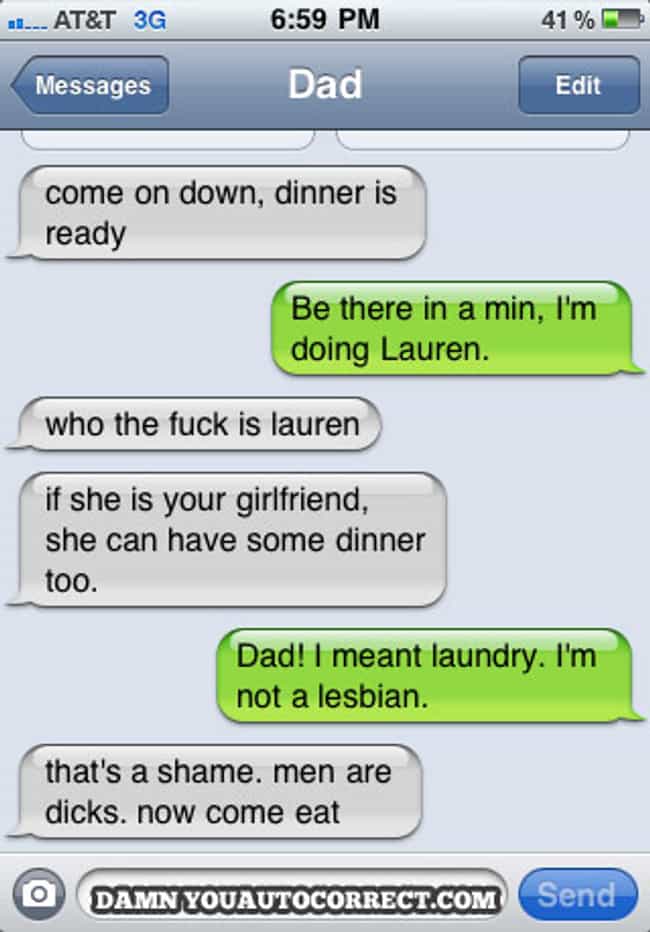 Do you love this?
This Dad Tames His Wit for No Man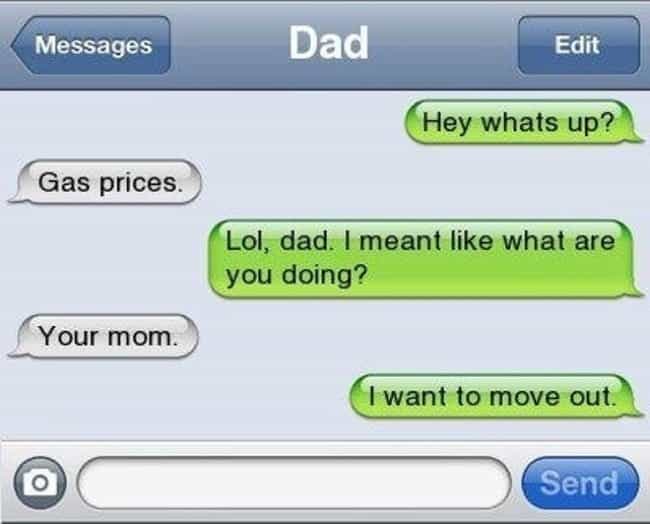 Do you love this?
This Dad Claims He Thought Asshole Was a Term of Endearment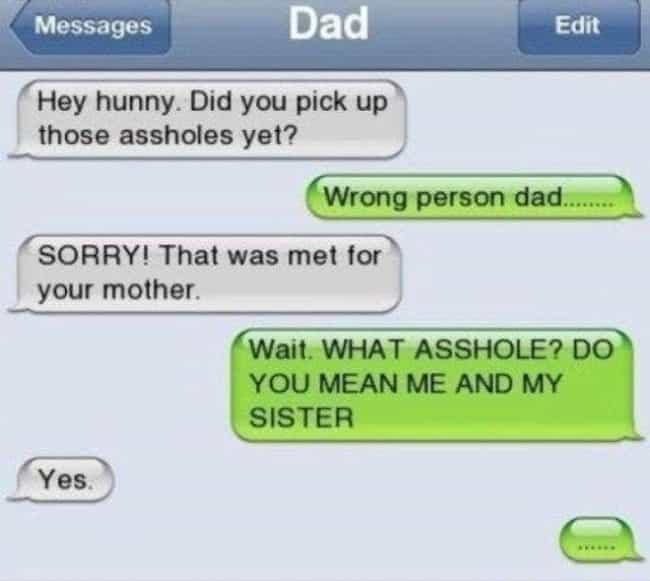 Do you love this?