Culture
36 Huge Thanksgiving FAILs

8.6k votes
1.4k voters
192k views
36 items
List Rules Upvote the most cringeworthy Turkey Day FAILs that almost make you wish the Mayflower hadn't landed.
Thanksgiving is one of the best American holidays, but is also the most FAIL worthy. On Turkey Day, the food is the star, and you can't hide your Thanksgiving dinner screw ups behind great presents. From burned turkeys, deep fryer fires, questionable side dishes, and horrifying Thanksgiving apparel, we've gathered the most absurdly awful Thanksgiving FAILs here – so learn from these mistakes.
Can you buy a turkey hat? Sure, but maybe don't. The same goes for those ugly Thanksgiving holiday sweaters and turkey from a can. Just don't do that. It's not why the Pilgrims braved their Mayflower journey, and your family will just be embarrassed. These funny Thanksgiving FAILs will have you giving thanks that your own holiday dinner certainly can't be this bad. These are some of the worst Thanksgiving ideas ever and sadly, are recipes for failure, not delicious pumpkin pie.
Even the pros at the Macy's Thanksgiving Day Parade aren't immune. Those big balloons are tricky and take a lot of work to keep afloat. You can sit back and laugh at their parade FAILs, but make sure your own Thanksgiving decorations and centerpieces aren't more reminiscent of Halloween by NOT making the one on this list.
No matter what's on your Thanksgiving menu this year, surely your holiday meal will be better than those on this list, and maybe your turkey-themed desserts will actually look like turkeys!
No, No, No, Make the Sweet Potatoes in the PAN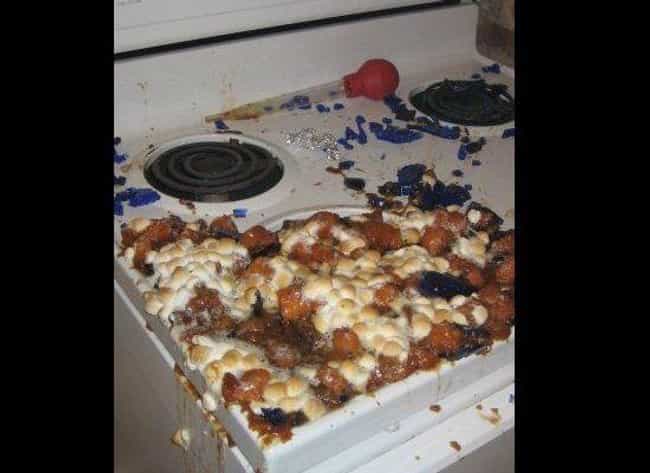 Are you cringing?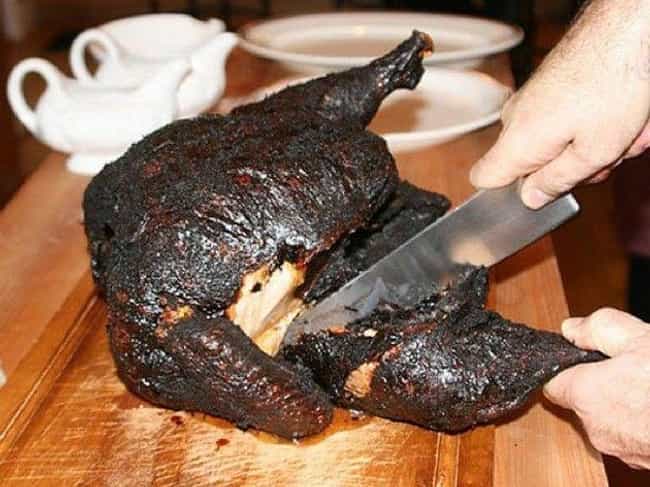 Are you cringing?
You Spilled a Little Bit There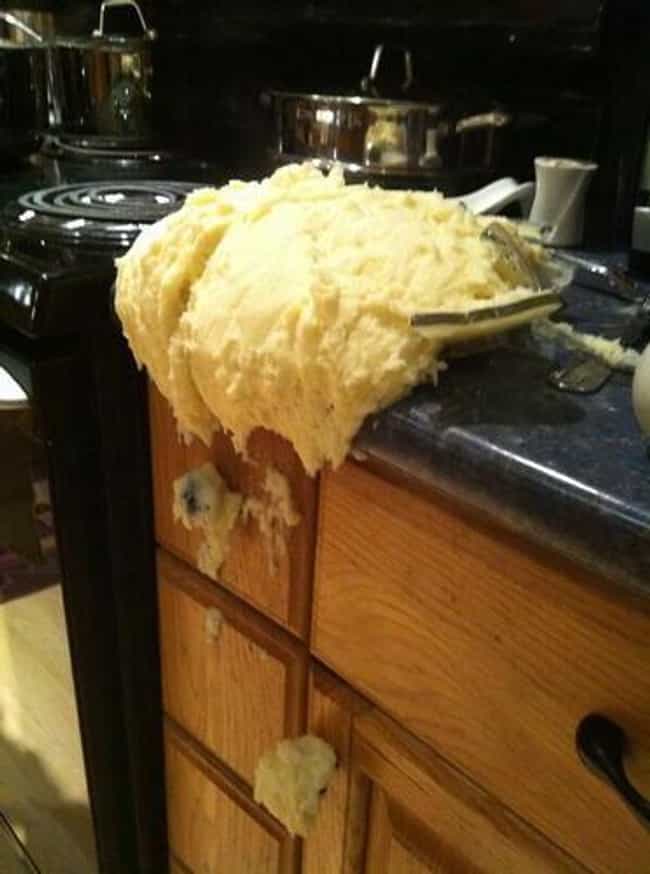 Are you cringing?
Ew, What Are the Dark Spots?

Are you cringing?