Food
The Craziest Food Abominations Of All Time

39.6k votes
3.9k voters
786.6k views
21 items
WARNING: This list may make you fatter. Just thinking about eating these crazy food items may be hazardous to your health. This list of horrific food concoctions contains the worst recorded abominations in food that have been made (or forced upon the general public) in recent memory. It's a collection of top food for those of us with perversely weird appetites.
What are the craziest things people have ever made out of food? From bacon mugs to sausage-wrapped Taco Bell, there is no shortage of crazy foods on this list of weird food ideas. Remember, if you decide to actually eat one of these calorie monsters, you do so at your own risk. Bon appetit!
back to page 1
Is this disgusting?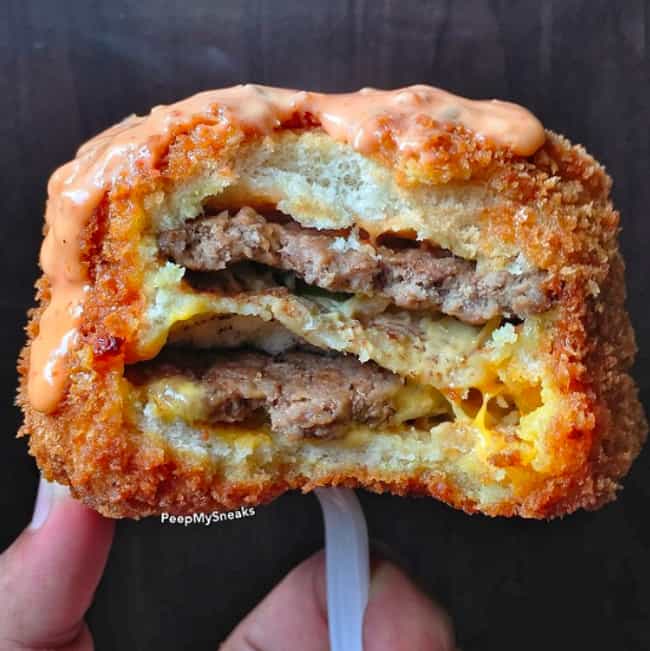 If Big Macs and deep fried anything are the two most American foods in the world, it was only a matter of time until someone combined them into one greasy monstrosity. The guy behind the Instagram account peepmysneaks and the website Peep My Eats shows disgusting people everywhere just how to do it.

Is this disgusting?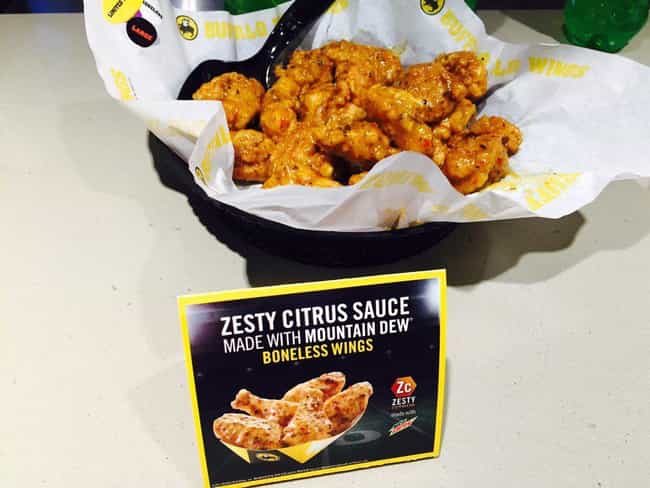 On December 14, 2015, our lives will be altered dramatically. That's right. Mountain Dew is collaborating with Buffalo Wild Wings to put out a new Mountain Dew wing sauce. The sauce will have elements of zesty citrus, lemongrass, ginger, soy sauce, red pepper, and of course, classic Mountain Dew.

Is this disgusting?
Wayback Burgers Oreo Mud Pie Cricket Milkshake and Slim Jim Jerky Milkshakes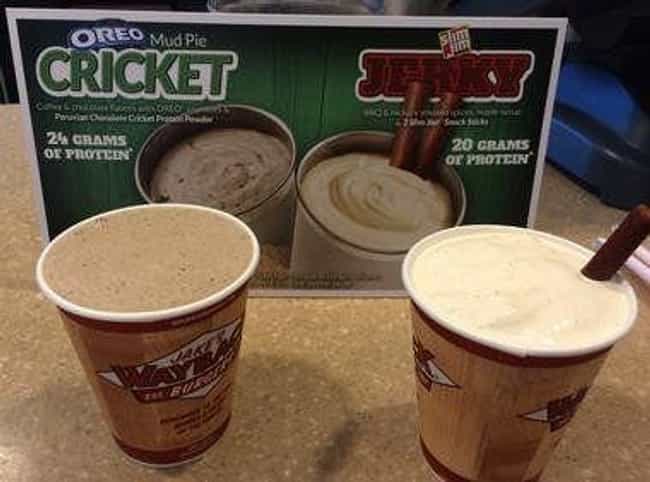 And you thought you were adventurous for mixing your vanilla and chocolate! The newest creations from Wayback Burgers are an attempt to turn your normal muscle-building protein shakes into completely ridiculous dessert experiences.
The first offering is their Oreo Mud Pie Cricket Protein Milkshake, which includes vanilla bean ice cream, Oreo Cookie crumbles, chocolate and coffee flavoring, and Peruvian chocolate cricket protein powder. You'll get 24 grams of protein in a 22-ounce serving (thanks, crickets!), and probably also a stomach ache.
The second menu item is
the Slim Jim Jerky Protein Milkshake. Luckily (or unluckily, depending on your love of jerky), Slim Jims aren't actually part of the recipe. This one is made with vanilla bean ice cream and barbecue, maple syrup, and hickory spice seasonings.

Is this disgusting?