Culture
The Craziest Food Abominations Of All Time

41.1k votes
4.1k voters
790.5k views
21 items
WARNING: This list may make you fatter. Just thinking about eating these crazy food items may be hazardous to your health. This list of horrific food concoctions contains the worst recorded abominations in food that have been made (or forced upon the general public) in recent memory. It's a collection of top food for those of us with perversely weird appetites.
What are the craziest things people have ever made out of food? From bacon mugs to sausage-wrapped Taco Bell, there is no shortage of crazy foods on this list of weird food ideas. Remember, if you decide to actually eat one of these calorie monsters, you do so at your own risk. Bon appetit!
Heinz Ketchup Flavored Ice Cream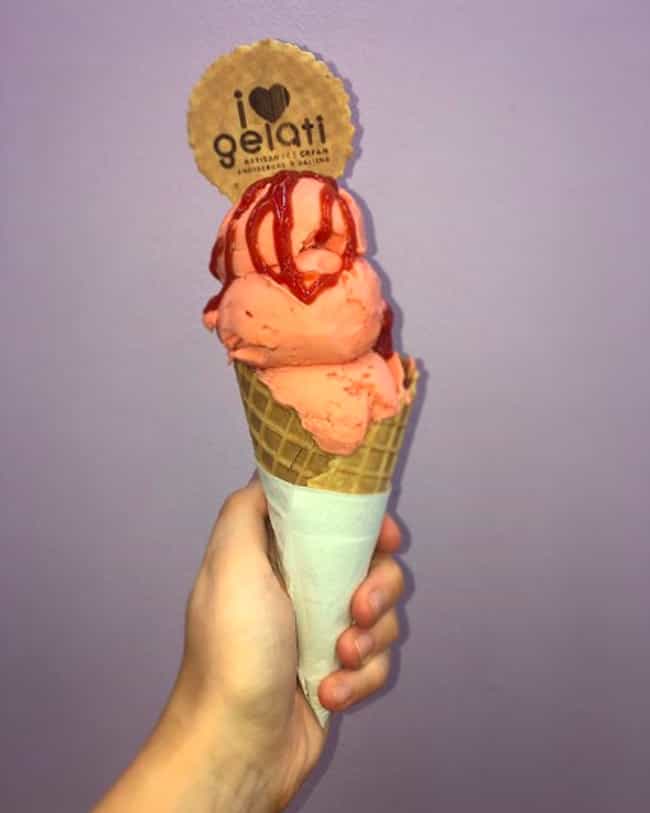 Gelati, an Ireland ice cream shop, created an ice cream flavor in honor or Ed Sheeran in May 2018. Sheeran is reportedly a huge fan of ketchup, so the company decided to roll out Heinz Ketchup flavored ice cream.

Is this disgusting?
Domino's Hawaiian Spaghetti Pizza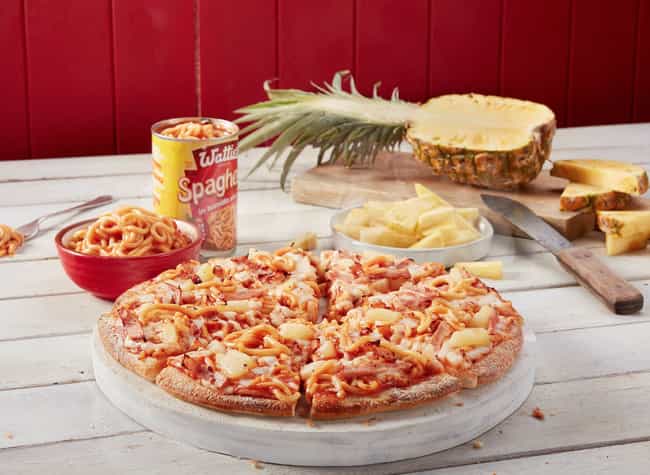 On May 12, 2019, Domino's announced on Facebook that it has added Hawaiian Spaghetti Pizza to its menu at select locations in New Zealand. The dish includes canned pasta, pineapple, glazed ham, and mozzarella cheese - making an already controversial dish even more questionable.

Is this disgusting?
Peanut Butter Cup-Stuffed Burger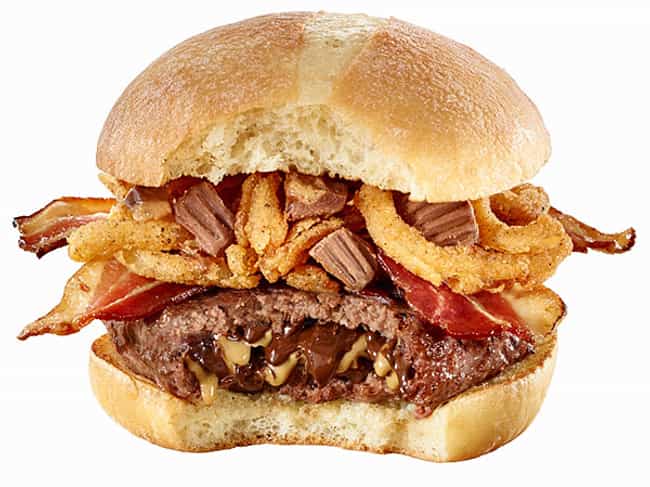 Why wait for dessert when you can stuff it into your main course?! Canadian burger restaurant
The Works Kanata introduced this Reese's-stuffed artery clogger in October of 2015, just in time for Halloween. And it's scary. According to the restaurant's description, it's made with "

classic Reese peanut butter stuff'd right inside our juicy beef patty and topped with crispy onion strings, two strips of smoked bacon and even more peanut butter cups!"

Is this disgusting?
Pizza Hut Triple Treat Box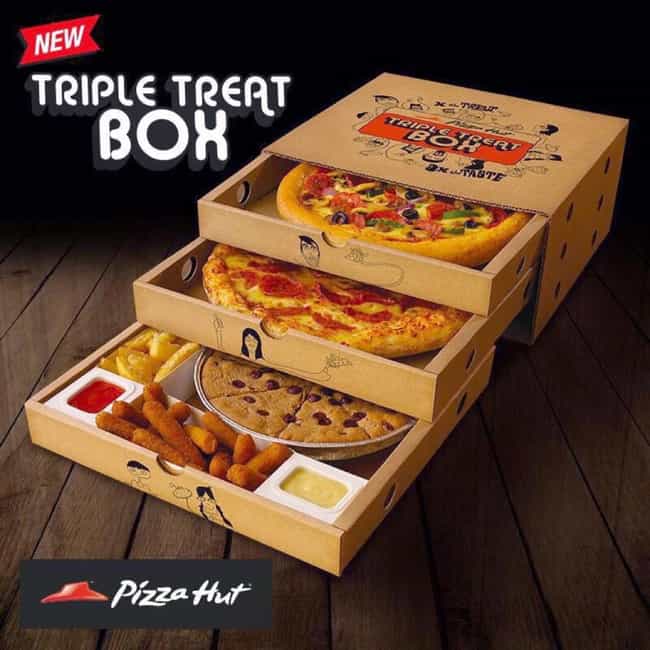 Admittedly, if you're more than one person eating this thing, it's not THE MOST disgusting thing in the world. HOWEVER, you can totally imagine someone rolling up and unfurling the contents of their Treat Box (2 medium pizzas, an order of fries, an order of chicken sticks, and a big ass pizza-sized cookie) for just themselves.
Feel the fantasy and create your own Triple Treat Box

Is this disgusting?