Police

The 12 Biggest LAPD Screw-Ups of All Time

817 votes
230 voters
72k views
12 items
The LAPD is a vast organization. While (hopefully) most of its officers are well-intentioned, the department has experienced huge scandals - with behavior that has ranged from horrible brutality to corruption to tragically unexplained uses of force. Some of the instances here are recent ones, while others are from the not-so-distant past. The saddest thing is that from these enormous LAPD improprieties, it's hard to decide which one is the worst of all time. Though, the LAPD Rampart Division tops the list.
Vote up which incidents on this list were the absolute worst screw-ups made by LAPD.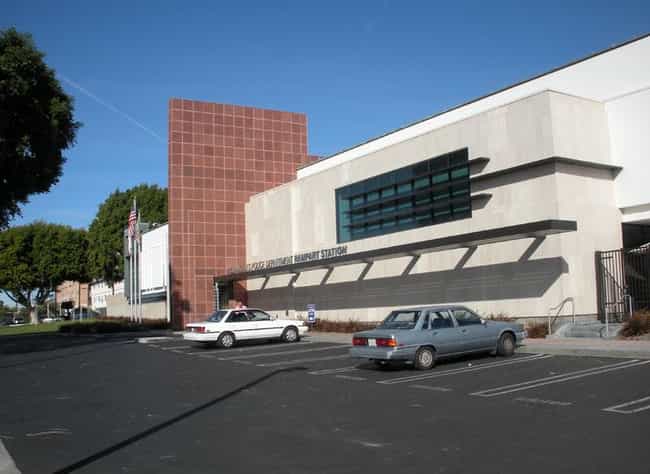 The Rampart scandal is a well-known piece of LAPD history, with betrayals of trust and demonstrations of treachery that Shakespeare would have loved. The Rampart division had an anti-gang unit known as Community Resources Against Street Hoodlums (CRASH). Many officers involved with this unit engaged in misconduct, including planting evidence, bank robberies. dealing drugs, and committing perjury.
One CRASH officer, Kevin Gaines, was shot by undercover officer Frank Lyga in 1997. The incident was ruled as self-defense, resulting from road rage. After Lyga was cleared and put back on duty, coke he had placed in evidence went missing. The investigation into the missing substance led to CRASH officer Rafael Perez, who may have taken the coke to frame Lyga in retaliation for what happened to Gaines.
Once apprehended, Perez agreed to give details about the illegal activities related to Rampart and other scandals. He implicated over 70 officers.
Afterward
As a result of Perez's revelations, the LAPD had to pay out over $125 million in settlements to the victims of the corruption scandal and their families.

Is this the worst?
Steven Eugene Washington was a 27-year-old black man with autism and learning disabilities who liked trains and was shy around strangers. In March of 2010, he was slain by LAPD officers from a gang enforcement unit. The officers said that Washington did not heed their commands, and they thought he was reaching for a weapon.
Washington was in fact unarmed, and most likely did not explicitly obey the officers because of his learning disabilities and general discomfort with strangers.
Afterward
After Washington's passing, the ACLU urged the LAPD to review its policies on when to use lethal force.
Luis Valenzuela and James Nichols
Luis Valenzuela and James Nichols are two LAPD officers accused of forcing themselves on at least four women while on duty. The complainants were either female police informants or women who had previously been apprehended. Allegedly, the two detectives would bring their victims in their car to a secluded area, then one would keep watch while the other threatened the woman with jail if she didn't perform the requested sexual services.
Despite these accusations, the department didn't adequately investigate the charges for years. The first accusation was made in January of 2010, but it wasn't until January 2013 that the detectives were confronted.
Adding another check mark to their stellar careers, Valenzuela and Nichols were accused of using excessive aggression while apprehending Brian Mulligan, a Deutsche Bank executive. The police maintain that Mulligan was high during his apprehension, but Mulligan says he was taken against his will and threatened by LAPD officers.
Afterward
Initially, Chief Charlie Beck said he was disturbed by the allegations. In 2018, the Valenzuela and Nichols pled no content and received sentences of 25 years each for their actions.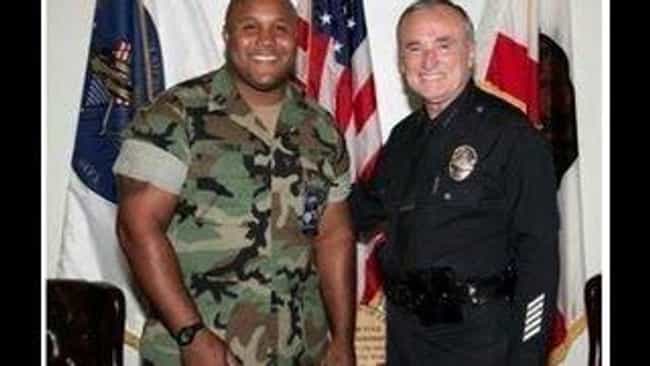 Christopher Dorner was an LAPD officer who was dismissed from the force in 2008 for making false statements. Bitter about his dismissal and what he alleged was ongoing racism in the department, he went on a spree in February of 2013, which included going after the daughter of the captain, who Dorner felt had inadequately defended him at his disciplinary hearing.
In their pursuit of Dorner, LAPD officers ended up firing numerous rounds at a truck with two women inside, hitting a 71-year-old in the back and harming the other. Neither woman had any resemblance at all to Dorner, and the truck wasn't even the make or color of the one driven by Dorner. Then, another set of officers targeted a different truck, one that also was nothing close to the one driven by Dorner. Fortunately, its occupant was lucky enough to come through unscathed.
Afterward
Dorner ended himself in a cabin in Big Bear, but not before dispatching four people in the course of his rampage. The cabin in Big Bear he was staying at was really close to an LAPD command post. The LAPD had claimed that they checked for him in all cabins and apartments in Big Bear, but they didn't find Dorner until after he had passed.

Is this the worst?