Controversial
The 14 Biggest Yearbook Controversies

Updated June 14, 2019
127.9k views
14 items
Inspired by events caused by a
Ranker.com list
that set off a
national yearbook controversy
in 2011 that made a lot of parents very angry, here's a list of the most ridiculous yearbook controversies in recent memory. From scandalous outfits, to accidental nudity, to some really, horribly racist practical jokes, here are thirteen yearbook controversies that
teach us all
that hey, maybe someone should be proofreading these things.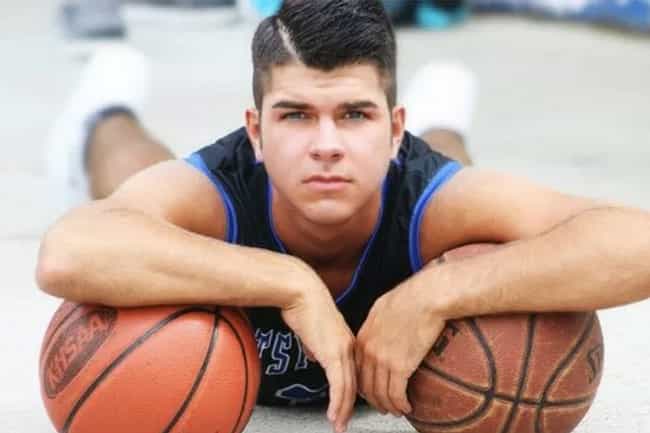 Kentucky Basketball Player Erased for Being Gay
You'd think playing starting point-guard would be enough to make you a member of the team. But that's not how the yearbook staff at Kentucky's Betsy Lane High School sees things. Did the homophobes in charge of putting together a two-page spread on the team seriously omit basketball star Dalton Maldonado's photo months after the teenager came out as gay?
Maldonado claimed it was an intentional slight, but Floyd County Schools Superintendent Henry Webb said it was an accident, blaming "sheer human error" for leaving Maldonado's picture out of the group. Webb noted that Maldonado does appear 15 other times in the yearbook, which, to be fair, is way more than a lot of people get (not that I'm bitter). Still, Webb promised an investigation into the issue.
Source:
Huffington Post
Hidden Message Flips 'Em the Bird
A student decided to have the words "F*ck Y'all" hidden somehow on the cover of the yearbook.
Shaker Heights High made their mistake when they decided to choose a student to illustrate their 2009 yearbook cover, but the student turned out to be kind of contrarian. Instead of taking his honored role seriously, like any boring person would do, he drew a picture that looked okay at first sight but contained a secret "F*ck y'all" message at further inspection. Kind of like a Magic Eye, only controversial.
You do kind of have to hand it to the kid for how he pulled it off. Apparently you have to turn the book upside down to really see the words.
Not sneaky enough though, since he was caught. The student gave his sincere apologies and then went on to work for Disney.
Source
Lesbian Student Excluded For Wearing Tuxedo
Ceara Sturgis wanted to be different for her yearbook picture. Instead of the typical frilly dress or low-cut blouse, the openly gay student in Mississippi wore a tuxedo for her photo, but school officials gave it the big thumbs down and just completely excluded her from the yearbook altogether.
It's really not the school's fault, though, and they were totally in the right because sources say that the entire school was accidentally sucked into a time vortex that transported all of them back to the 1950's and, you know, "it was a different time".
Her mother, Veronica Rodriguez, told the Jackson Free Press that "they didn't even put her name in it."
All because the girl felt more comfortable in clothes that expressed who she was than say, a costume? Rodriguez claimed that the school "yet again crapped on [Ceara] and made her feel alienated."
Even with a letter from the American Civil Liberties Union demanding that Ceara's photo be included in the yearbook, the Copiah County School District still refused. Apparently, district officials have prior legal cases backing up their decision.
Source
16-Year-Old Coocha Exposed in Photo
First of all, yes, I went with "coocha".
One 16-year-old student's you-know-what made it into the yearbook, which hey, when I was her age, I barely made it into the yearbook at all, so at least she got in past her school picture. What? Just trying to find the positives here.
On picture day, the girl in question showed up to school without wearing underwear so as to not create panty lines in her yearbook photos. Usually a good move, unless you forget to wear a dress that's long enough to cover your lady parts.
The girl took her photo sitting in the front row in a green dress, but what set her apart from her "Pottery Club" peers was her, ahem, private bits on display for all of Sickles High School (and the world) to see.
Thousands of copies of the yearbook were already printed and handed out before students discovered her exposed body part.
The girl admitted that she indeed did not wear underwear and her mom said she would not force her to go back to school because of the revealing and embarrassing photo. #coolmom
Special thanks to the local news report to making the picture an even bigger deal and exposing the girl to even more humiliation. Journalism!
Source