film

The 14 Hottest Best Friends from Chick Flicks

1k votes
176 voters
443.3k views
14 items
Follow
Embed
There's nothing more important to a leading woman in a romantic comedy than her best friend, because she sees her through the toughest of times -- but the lead woman herself is a terrible friend. The best friend is usually not only less neurotic, more down to earth and a little more "alt" looking; but generally more understanding and, realistically, more of a dream girl than any lead in most chick flicks. So, in honor of the girls in all the movies we always watch to try and get laid, here are the hottest best friends in the history of chick flicks.
Who are the hottest best friends in chick flicks? Take a look at these 14 ladies and see for yourself. You got some excellent choices on here. These are the hottest best friend characters from the sexiest chick flicks of all time.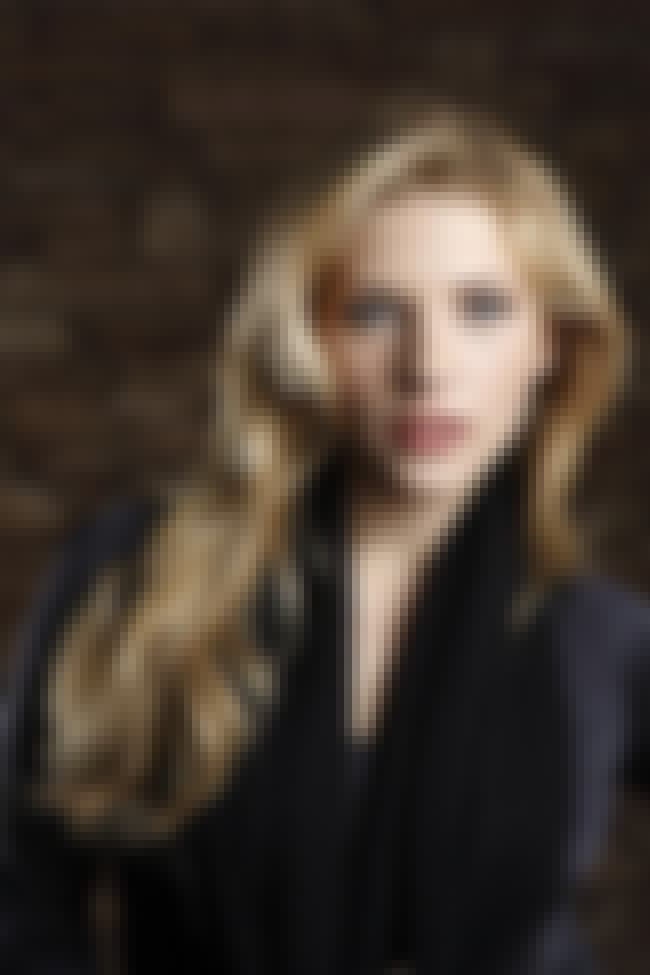 Played the best friend: Killers, Love & Other Drugs, Two Weeks Notice, Failure to Launch
She's pretty much a strictly "best friend" actress who tends to be the second banana, BFF or next-in-command to women like Sarah Jessica Parker, Katherine Heigl or Anne Hathaway by playing their sister.
The great thing about her is that she's unknown enough for her to actually give you a chance at a bar if you actually have your s**t together, but she's not small-time enough for her to pull a real-life-Apatow and fall in love with a slacker just for the s**ts and giggles.
She's an undeniably beautiful girl that has some sideline parts in a LOT of romantic comedies, yet seems to blend in to the underwear-modelesque mold that most painstakingly-white families fit into in your run of the mill romantic comedies that you have always been dragged to, will probably get dragged to today and will get dragged to for the rest of your life.
So get to know these names, get to know what you can enjoy when you see them and get ready to dive into a whole new world in your own head when you decide that yes, getting laid is worth $24 and 2 hours of your life that you could be spending watching video games.
Also Ranked
#77 on Who Is America's Sweetheart in 2017?

Agree or disagree?
see more on Katheryn Winnick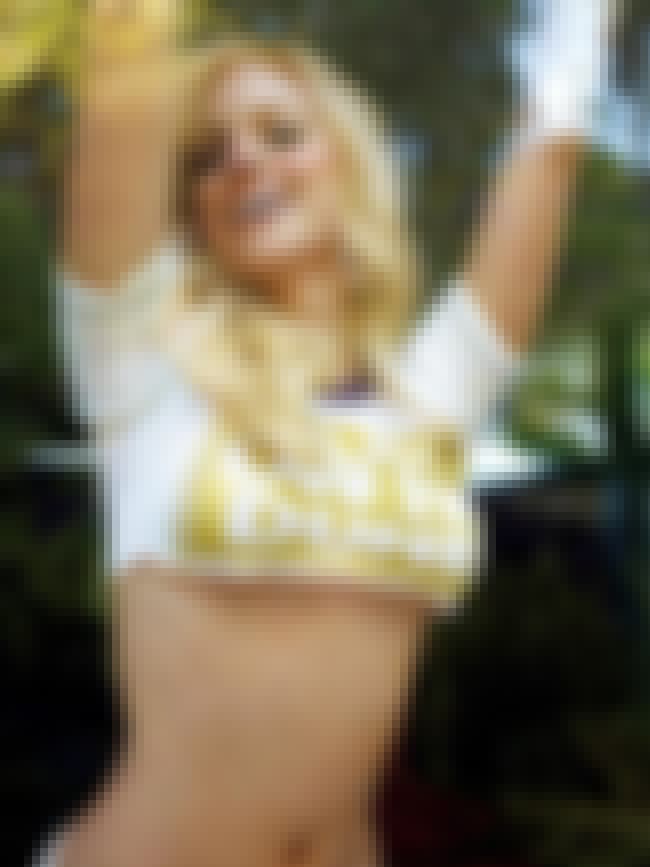 Played the best friend: The Hot Chick
Anna Faris played Rob Schneider/Rachel McAdams's best friend in this movie and slowly fell in love with Rob Schneider, which means that she adheres to the rules of this list in that she 1) is the lead girl's best friend before she finds her true love and 2) decides to settle for a guy waaaaaaay below her league just because he happens to show her more attention that anyone ever has.
The fact that a girl as adorable as Anna Faris would ever "settle" for anyone is absurd, but the fact that her, as a funny and awesome chick, would ever do this for you, the common man, is an awesome concept.
And these lingering thoughts, as well as the score in whatever game's currently playing, what you need at the grocery store, or what 15 second clip is going to get you through the night, are what gets most men through romantic comedies. Having someone as hot as Anna Faris doesn't hurt either.
Also Ranked
#65 on The Most Trustworthy Celebrities in the World
#48 on Famous Women You'd Want to Have a Beer With
#92 on The Best American Actresses Working Today
#10 on Celebrities Who Would Help You Out In A Pinch

Agree or disagree?
see more on Anna Faris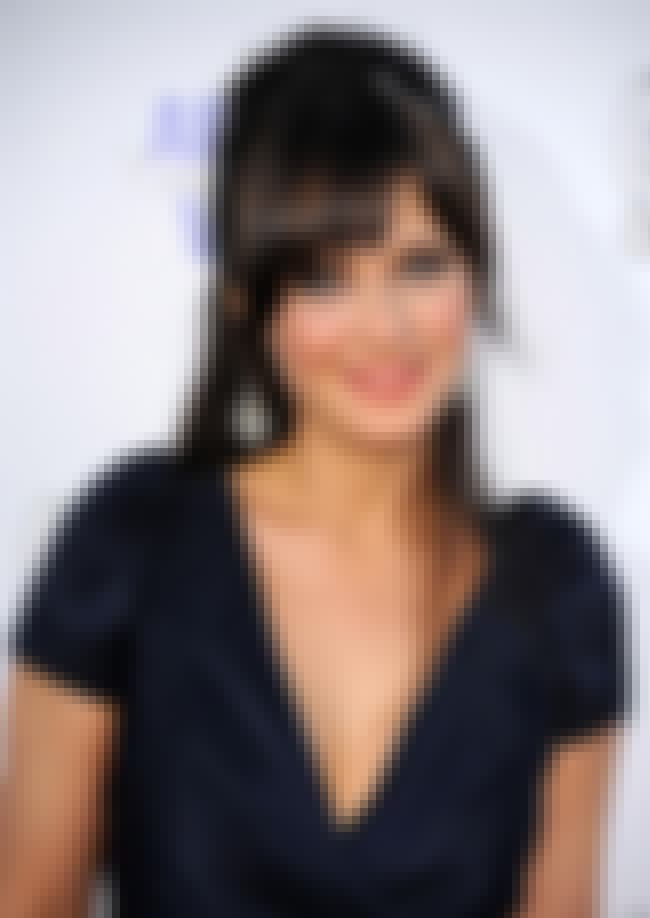 Played the best friend in: Failure to Launch, The New Guy
Zooey Deschanel (who is so adorable that she wears stuff like THIS to awards shows) is the ultimate best friend. She's the perfect example of why this list was made. In Failure to Launch, she's the chick who tries to get Sarah Jessica Parker not to date Matthew McConaughey, which in of itself, qualifies her to be at the top of this list (not to mention that she's arguably the most beautiful woman on earth -- at least until Natalie Portman has that baby.)
In chick flicks, Zooey Deschanel (before she turned into the Indie Queen of the world/Katy Perry if she had self respect, talent, smaller boobs and intelligence) used to play the role of the girl who would be at home waiting for the main character to come home from a s**tty date.
In Failure to Launch (her most prominent best friend role) the audience completely fell in love with the girl who snubbed Matthew McConaughey, was a LOT hotter than the lead (unless you're the main guy from that movie Zoo) and, most importantly, was the best actress in that crappy movie my girlfriend made me watch. Twice.
She, much like all best friends in romantic comedies (i.e. most hot chicks on this list) settled hardcore for one of Matthew McConaughey's douchey, man-child friends which makes her that much hotter than 99% of chick flick leading women because it means that we, yes we, have a chance.
Here are some examples of why if she was best friends with the girl you were seeing, you'd be inclined to make her break girl-code in the worst possible way:
HERE is a picture of Zooey hanging out, drinking a beer, in only a bra and corset. As one does.
Katy Perry vs. Zooey Deschanel: Enter the Fist
HERE she is in a see-thru top, at some show that she probably got paid as much as you make in 6 months to be at.
And HERE
she is in the most holy of garments... the yoga pants. God bless the creator of these fashionable ogle magnets!
Also Ranked
#79 on The Most Beautiful Women In Hollywood
#65 on The Most Beautiful Women of All Time
#32 on The Most Trustworthy Celebrities in the World
#33 on The Hottest Celebrities of All Time

Agree or disagree?
see more on Zooey Deschanel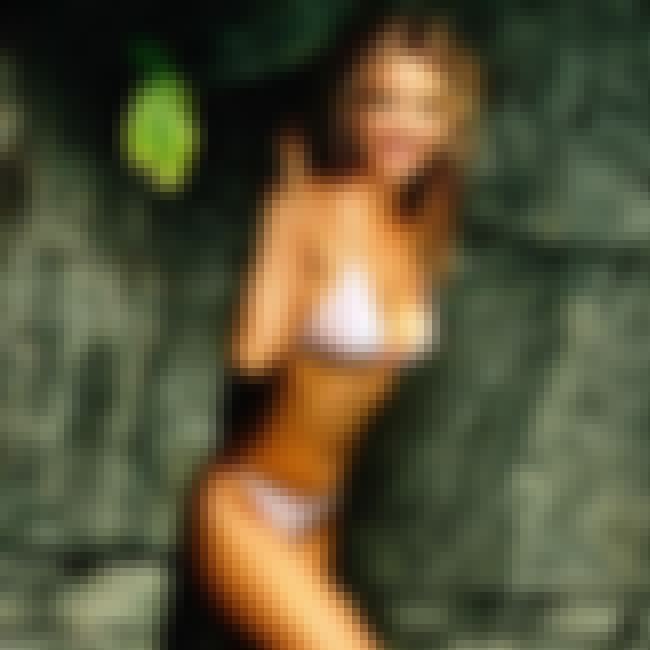 Played the best friend: You, me and Dupree
Amanda Detmer either plays the best friends in bigger budget chick flicks, or the main love interest in direct to video chick flicks (or post-American Pie National Lampoons fare.)
She always plays the innocent type who the main character needs to change for or the unnattainably hot girl that only a nerd that doesn't have his s**t together, yet has an unbelievable amount of luck, can possibly get through to.
HERE is a great picture of her that proves that she deserves to be on this list. Thank your lucky stars that Amanda Detmer is there to make the pain of seeing a movie like the ones she's in better.

Agree or disagree?
see more on Amanda Detmer