film

The 14 Hottest Best Friends from Chick Flicks

809 votes
148 voters
442.6k views
14 items
Follow
Embed
There's nothing more important to a leading woman in a romantic comedy than her best friend, because she sees her through the toughest of times -- but the lead woman herself is a terrible friend. The best friend is usually not only less neurotic, more down to earth and a little more "alt" looking; but generally more understanding and, realistically, more of a dream girl than any lead in most chick flicks. So, in honor of the girls in all the movies we always watch to try and get laid, here are the hottest best friends in the history of chick flicks.
Who are the hottest best friends in chick flicks? Take a look at these 14 ladies and see for yourself. You got some excellent choices on here. These are the hottest best friend characters from the sexiest chick flicks of all time.
back to page 1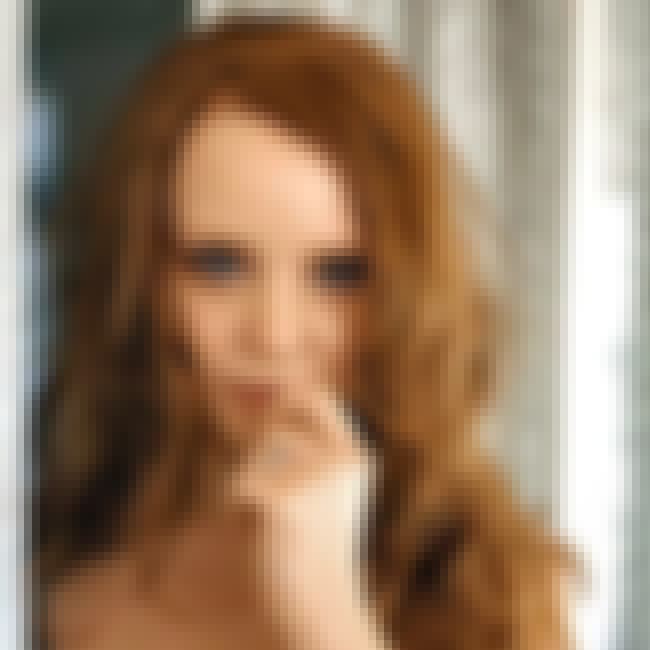 Played the best friend: Can't Hardly Wait
Playing the best friend of Seth Green's ultimate douche, Scumbag Steve-like character "Kenny" in Can't Hardly Wait really does put her on this list because not only is she a slamming ginger (click on the picture to the left to enlarge it... she really get's THAT hot) but she's really one of those girls whose career doesn't allow her true hotness to really come through... which means that the character she plays, theoretically, are ostensibly AMAZING in bed. That's just how the works. Deal with it.
She plays the best friend to a lead in the romantic comedy Can't Hardly Wait who ends up settling for a total loser (much like most women on this list) yet ends up making a better choice in the end, actually (by dumping that total loser.)
Lauren Ambrose, if you saw her at a party and not on a huge HD screen, is one of the hottest girls on this list and deserves a spot if not for the fact that she went through an entire season of Six Feet Under playing a character most big named actresses would've given up on after season 1.
see more on Lauren Ambrose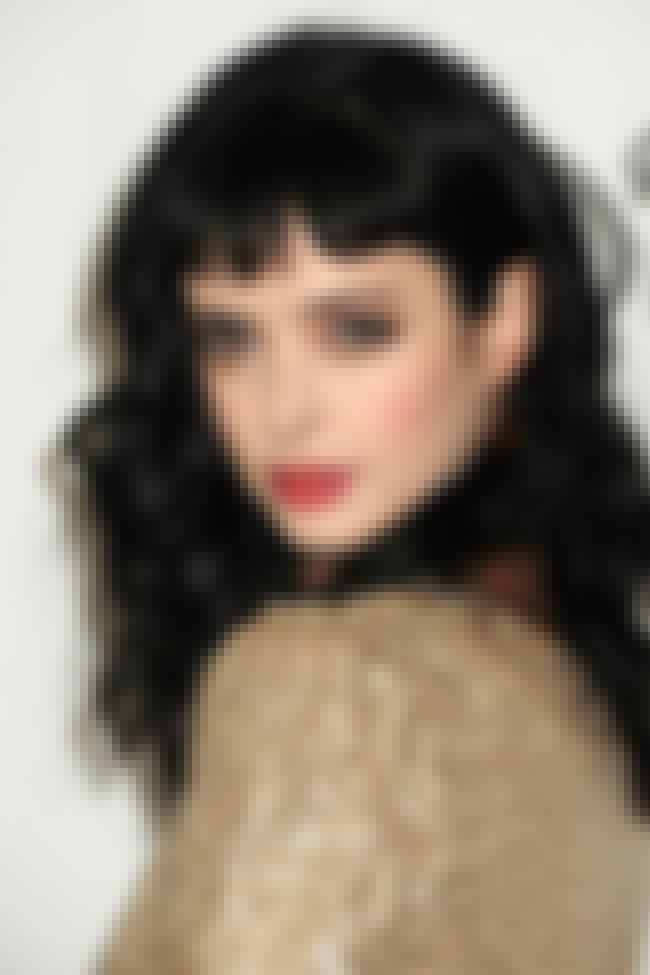 Krysten Ritter Played the best friend in: She's Out of My League, Confessions of a Shopaholic, What Happens in Vegas
Any movie you haven't really wanted to see, all those movies that you complain about Ashton Kutcher just making for the money (that you end up getting forced to pay to see anyway,) this girl is in it. Not only is she in it, but she basically takes over where Zooey Deschanel left off in her "best friend" career and wears it proud.
THIS girl's been at it for years and she works more steadily than any actor you know (personally,) so naturally, she's recognizable. Most likely, you know her as that one sort of Suicide Girls looking chick that you saw in Confessions of a Shopaholic that never looked quite right wearing any of that light blue "high fashion" stuff. Or as that shining oasis in the middle of a sea of crappy jokes, superficial plots and chicks you know wouldn't be underdogs, but underwear models in real life.
Here are some great examples of why she's something to look forward to on "date night":
I present to you, my case for Krysten Ritter's hotness:
Exhibit B
see more on Krysten Ritter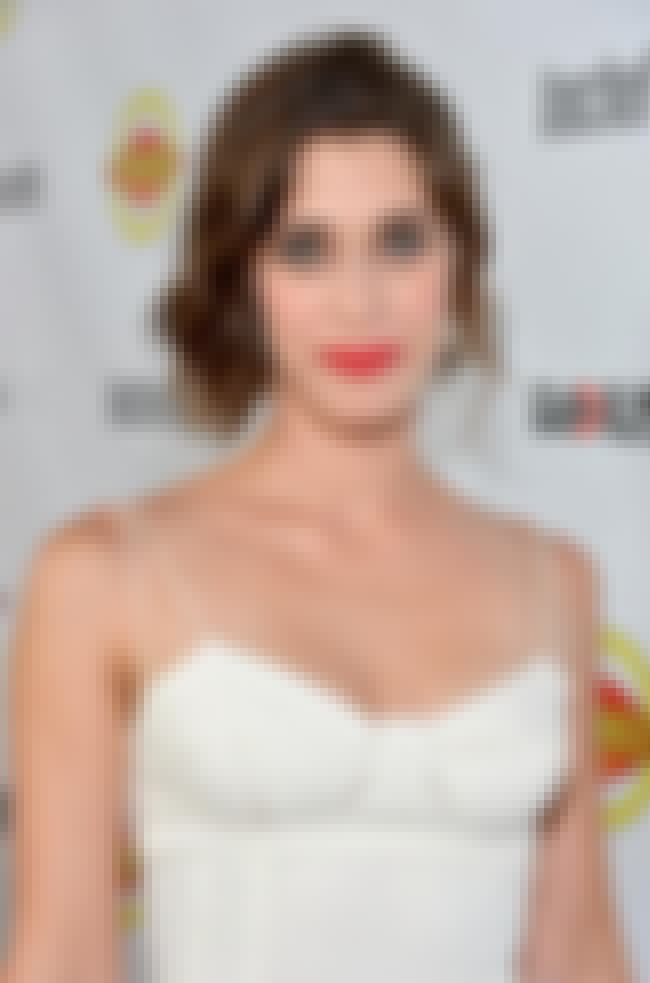 Played the best friend: My Best Friend's Girl, Mean Girls
Lizzy Caplan gives it up. Other than almost always playing a girl who's second in command to hotness in movies, she's actually a great actress who knows her comedy. Any movie blessed with Lizzy Caplan (an amazingly hot Jewish woman who's been in awesome shows like Party Down and True Blood) and her amazing rack will most likely get a taste of her in at least a bra.
HERE's a great example of how often she really gives it up. She spent almost her entire season of True Blood completely topless and plays the main love interest to Adam Scott in the awesome, underrated and now canceled Starz show Party Down.
She also graces movies with her presence sometimes and when she does, she's the girl every guy wants, despite how unbelievably Sports Illustrated hot the rest of the cast is.
Take Hot Tub Time Machine, for example. She was John Cusack's main love interest in that movie and is the type of girl all of us feel would understand us and actually accept us for who we are. Cameron Diaz would never do that s**t.
Also, she's friends with Isla Fisher and Kristen Dunst.
I can only imagine the slumber parties.
see more on Lizzy Caplan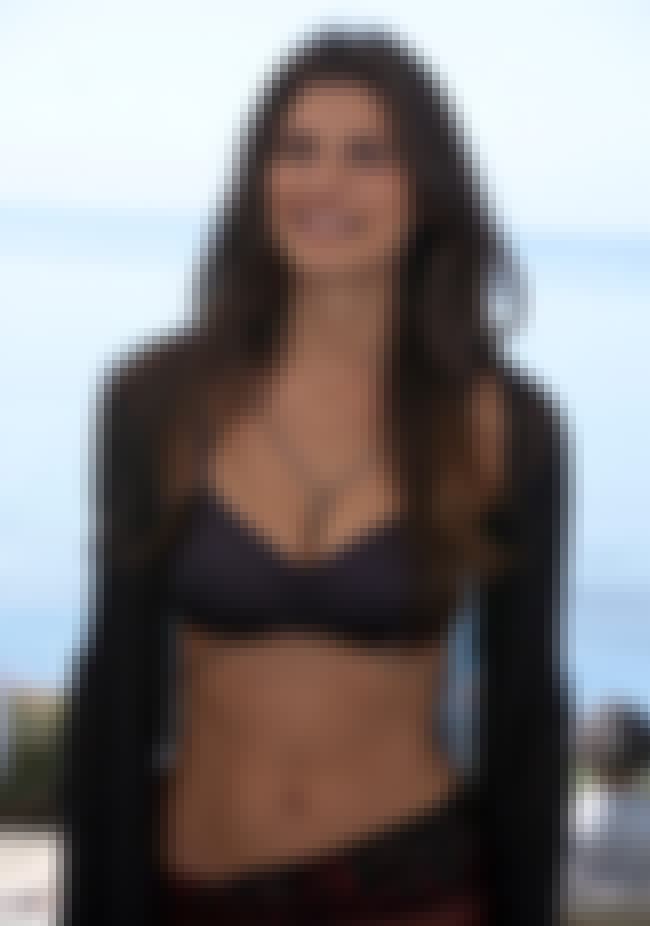 Played the best friend: What Happens in Vegas, No Strings Attached
If you're in a movie with Cameron Diaz or if you're in a movie with Natalie Portman, you can pretty much be sure that you're not going to be the main love interest and that if you are, you're not getting top billing and that this movie is 100% going to be straight-to-video.
Lake Bell is a crazy, model-hot woman that's decided to make her career in comedy and also, in being in scenes as hot as the one in this video.
As the desperate "nerdy" girl in No Stings Attached, she gets down to her skivvies (which, for some reason, is unfindable on the internet) in a see-thru bra. And in movies like the one in the attached video, she just shows how she's insanely hot, for no reason.
If Lake Bell is in the movie you're going out to see, then you can pretty much count on the fact that she's going to be not only hot, but actually kind of funny sometimes.
Also Ranked
#60 on The Greatest Female Film Directors
see more on Lake Bell