Total Nerd The 22 Hottest Female Costumes at Comic-Con

26k votes
3.8k voters
1.2M views
22 items
One thing we can all agree on checking out at Comic-Con are all the super attractive women dressed up as the fictional characters you wished were real since you hit puberty. Here are the best possible costumes any girl can wear at Comic-Con. Ugh. Check out these pictures of these Comic Con girls, why? Because you know you want to. These sexy cosplay pics feature some o the sexiest comic con costumes you'll ever see.
Sexy female cosplay? Count me in, brother. When you are done ranking the sexiest Comic-Con costumers, head on over and vote on who you think had the worst Comic-Con costumes of 2015.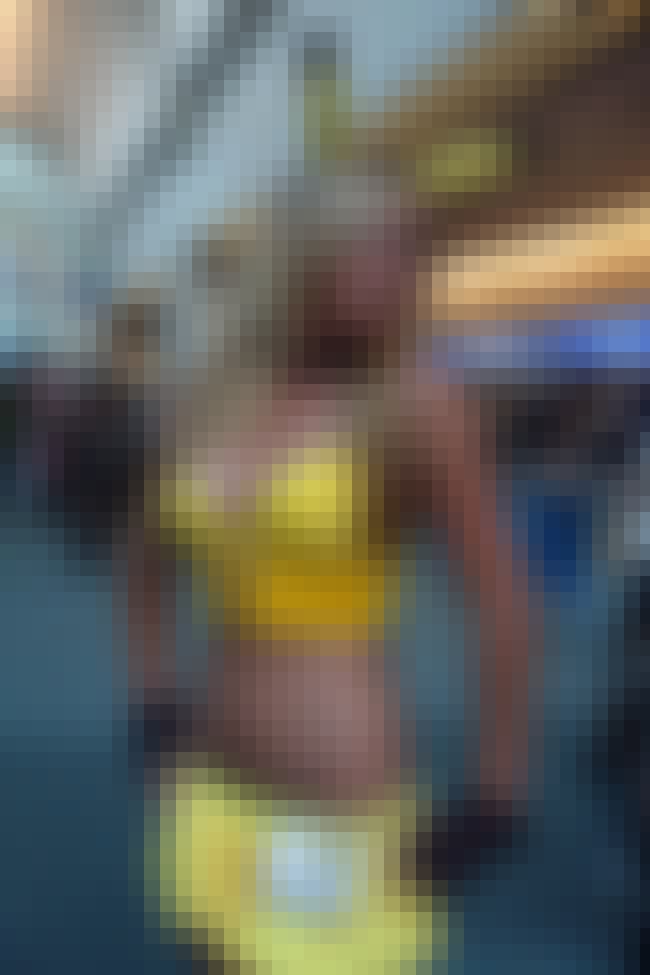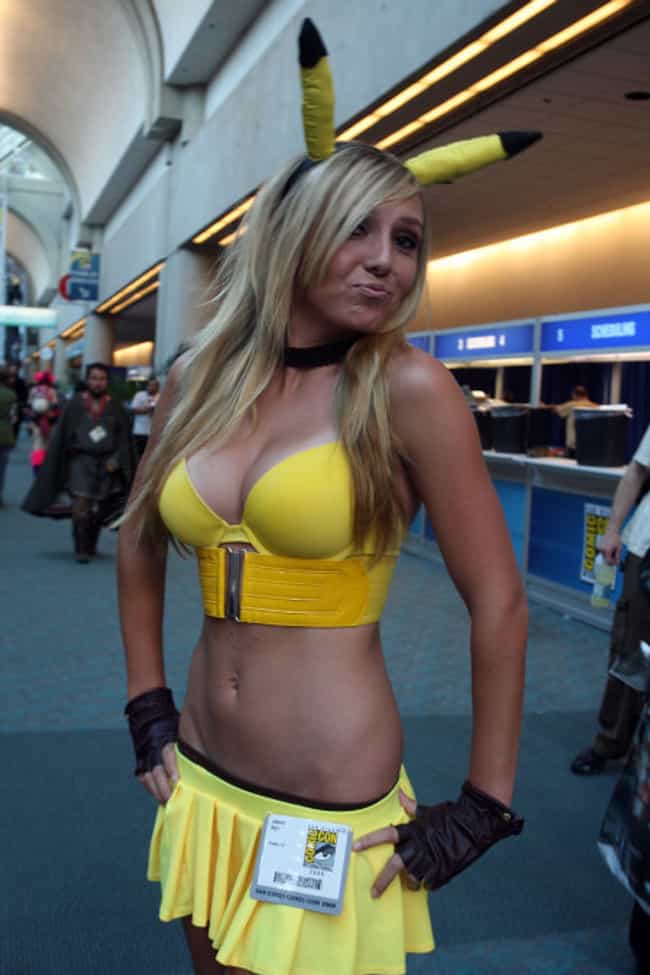 The show may be for kids, but dress a hot girl up as a pokemon and you have a recipe for win. It's all of the sexual attractiveness with none of that pesky bestiality.
Hugh Hefner, Meet the Nintendo Generation
We find that more than one girl thought of this quite shocking. See what we did there, with the shocking and the Pikachu?

Agree or disagree?
With Street Fighter, you have so many hot choices to model after. There's Chun-Li, the first female in fighting game history; there's Cammy, the girl who is perfectly fine kicking ass while showing off hers, and so many others that it boggles the mind. Let your inner exhibitionist decide what is right for you.
Looks like we caught up with Cammy running some errands
Awkward pantie hose moment
I feel like someones about to get spanked.
Jazz Hands
Olivia Munn = Bad Ass
I hope her parents signed a consent form.
Agree or disagree?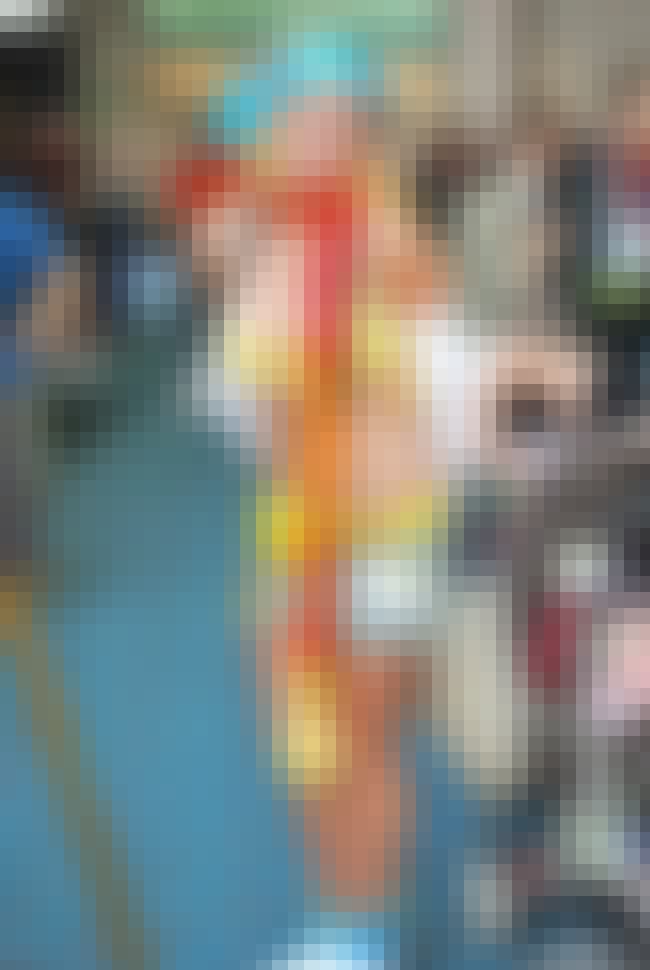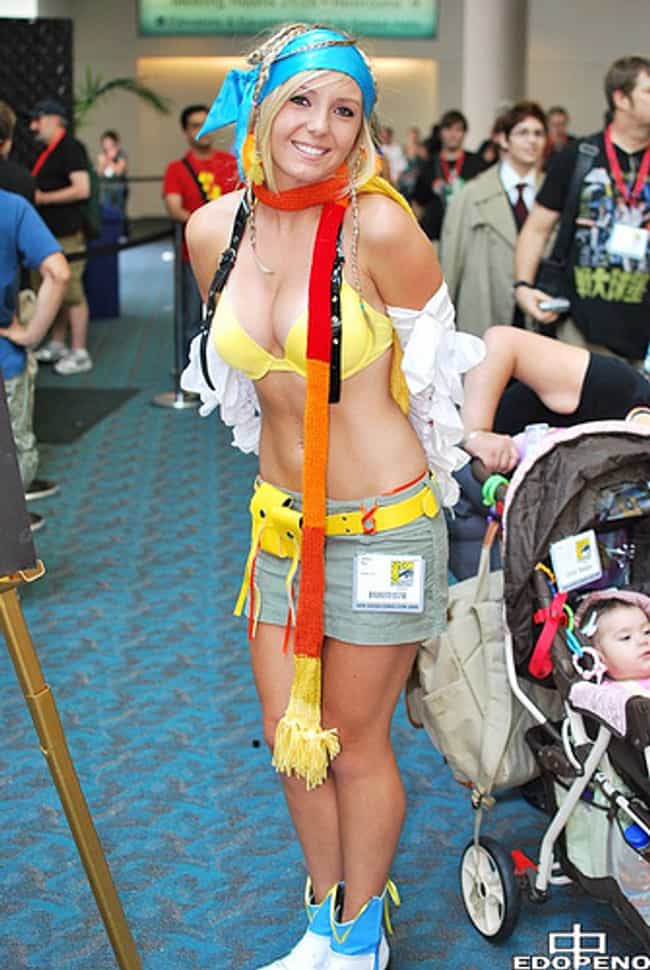 Final Fantasy is well known for attractive women dressed in tiny little complex costumes. If you can actually make a good one yourself, then congratulations, you have passed nerd and entered obsession. Don't expect too many people to admire your skills with textiles when your t**s are hanging out.
The pit hair is optional with the costume.
-
I'll be your huckleberry.
The Easter Bunny from hell.
Jessica Simpson is into Cosplay?
I bet you think you're so cute...

Agree or disagree?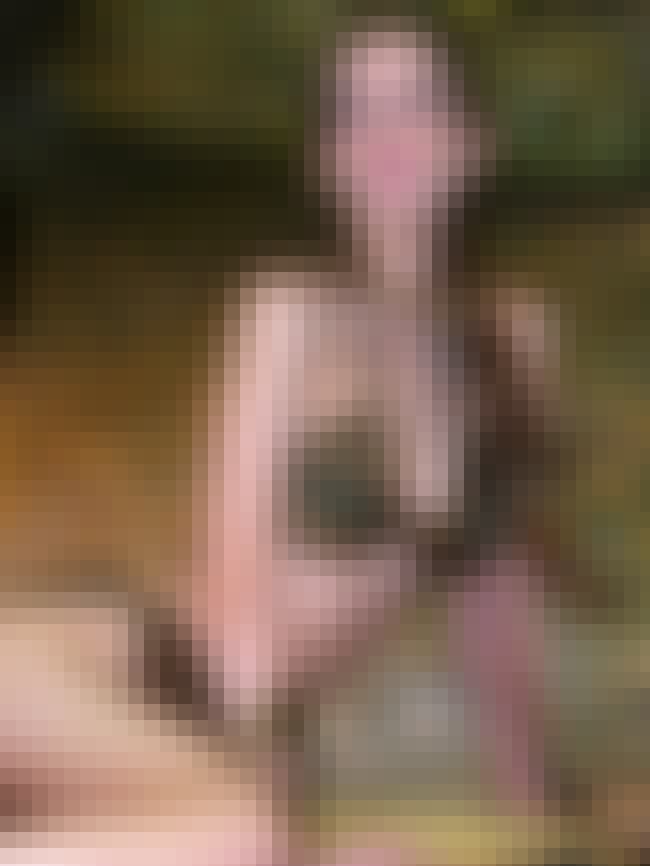 This sexy costume is by far the one that makes all guys want to choke their Solo like it owes them a galactic bounty (which mine actually does).
If you are a hot girl and you can't decide who to dress up as, this is your default, and no one will complain. The fanboys love it because she was Jabba's slave, and they're approaching Jabba proportions at this point. Some costumes go in and out of style, but this one is here to stay.
WANT TO SEE MORE SEXY COSPLAY PICS? CLICK THE LINKS FOR MORE
"This is totally the droid I was looking for."
"She doesn't look like she has low self esteem."
"Old geeks get all the women... they can buy."
I can't choose. You pick for me
Nice shorts buddy.
Does this look like the Avatar Panel?

Agree or disagree?